The forthcoming live-action remake of The Little Mermaid is once again the center of outrage, but this time it's over something besides Halle Bailey playing the lead role—makeup.
Specifically, the character Ursula's makeup.
The role of the iconic sea witch is played by Melissa McCarthy in the remake, which comes out May 26, and drag fans are not feeling her character makeup at all.
As sneak peeks of the new film have begun to hit the internet, McCarthy's Ursula look has drag performers and fans of the art form crying foul given her makeup seems to be drag-inspired.
People feel it's not a worthy imitation.
Her transformation can be seen here:
Ursula has long been controversial as her look in the original The Little Mermaid is widely known to have been inspired by drag legend Divine, whose most famous work was as a performer in John Waters' films in the 1970s and 1980s.
Divine was among the first drag artists to bring drag to a wider audience as Waters' films became cult favorites over the years. Given that Ursula is pulled from that legacy.
Divine's look was distinctive.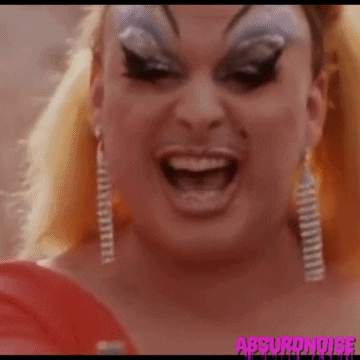 Giphy
Many people thought Ursula should be played by an actual drag performer in the live-action remake, rather than McCarthy.
So the stage was already set for McCarthy's look to not win her any new fans among drag fans. But McCarthy's look is... well "crunchy" at best, to use a drag term.
It's asymmetrical, with one eye's shadow wider than the other, her wig appears to have come unattached from her hairline and her eyebrows... well, God only knows what was going on with those eyebrows.
Perhaps this was all a calculated choice to underline how off-kilter Ursula is, but if that was the case, it seems to have gone over everyone's head.
Because Twitter absolutely hates the look.
Some felt the look was disrespectful to Divine specifically.
And others felt if Disney wasn't going to hire an actual drag queen to play Ursula, they should have at least hired one to do McCarthy's makeup.
Hopefully McCarthy's rendition of "Poor Unfortunate Souls" is better than those eyebrows.