Star Wars legend Mark Hamill decided to do a bit of fan service and weigh in on the long running debate over the proper pronunciation of AT-AT.
Right now, many readers are probably asking "what debate?" before declaring "it's pronounced...."
But not everyone is going to be uttering the same thing.
The official Star Wars Twitter account kicked off the debate with a poll.
For the uninitiated, this is an AT-AT or All Terrain Armored Transport: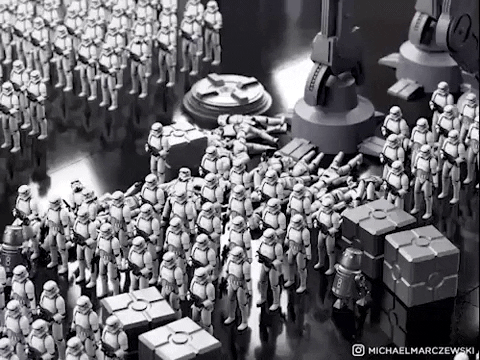 Giphy
They first show up in 1980s The Empire Strikes Back in the battle on Hoth.
Some people confidently responded this thing is called an AT-AT which rhymes with cat hat or rat-a-tat-tat. While others said they are called an AT-AT which sort of rhymes with eighty eighty or Katie Katie.
The first seems like the obvious choice, but a good case can be made for the second one.
R2-D2 is Artoo-Deetoo. C-3PO is See Three Pee Oh. BB-8 is Bee Bee Eight.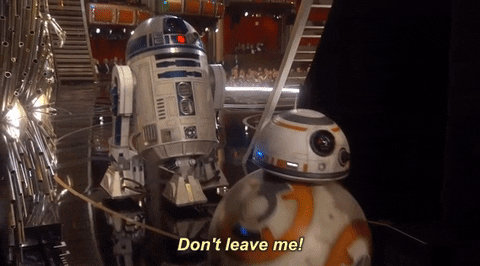 Giphy
Writer and former radio personality Tara Dublin decided to call in an expert.
So what insight did Hamill share?
But he later added the ultimate authority on Star Wars—creator George Lucas—could not care less.
So, everyone is right?
People had some fun with the original poll and Hamill's responses.
So now that that's settled—sort of—how do we pronounce AT-ST?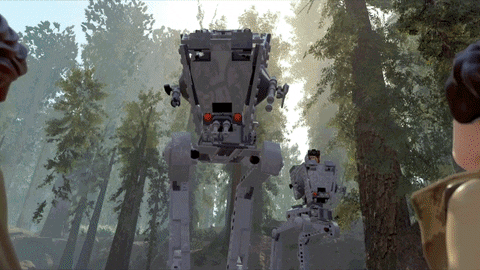 Giphy
We have a very bad feeling about this...