Have you ever wished that a "cleaning fairy" would pop in and clean your house while you were away?
Well, Beth and Tom Motzel of Cherry Hill, New Jersey recently had that very experience. The cleaning fairy in question is Luis Angelino III.
Despite working a full time job, Angelino also cleans his friends' houses on the side.
He told CBS New York, cleaning is like therapy to him.
"It's just like very satisfying, and it really helps me with like my mental health and everything else, because if you're in a clean environment, your mind is clean."
Recently, Angelino agreed to clean the home of his friend Mark.
Arriving at what he thought was the correct address and finding the key under the welcome mat just where Mark said it would be, Angelino got straight to work. Giving the home a diligent, two-hour clean and having a grand old time with his friend's two cats.
Things took a turn, however, when Angelino received a call from Mark, checking in on his progress.
When Angelino told Mark he was currently at Mark's home, playing with his two cats, he received a disconcerting piece of news. Mark doesn't have cats.
Angelino had entered and cleaned the wrong home. He shared his hilarious story on his TIkTok page.
The news quickly went vial, even shared by CNN on their Twitter page.
While Beth and Tom Motzel were surprised someone had broken into their home and cleaned it, they were impressed by the job Angelino did.
Beth Motzel expressed her surprise and amusement to CBS New York.
"Tom and I laughed forever about it. He fixed it all up."
"I mean, details. He cleaned up after the cats, played with the cats, fed the cats."
"And he wiped everything spotless. He really is a cleaning fairy."

Angelino did subsequently get in contact with the Motzel's, apologizing for the mix-up.
The Motzel's inquired about using his cleaning services again in the future, as posted to his TikTok page.
@stayscrewy

#greenscreen #greenscreenvideo PART 2 of cleaning the wrong apartment!! #storytime #gaysoftiktok #foryoupage #fypシ #trending #viral #stayscrewy
Following the social media and news reports, TikTok and Twitter followers responded.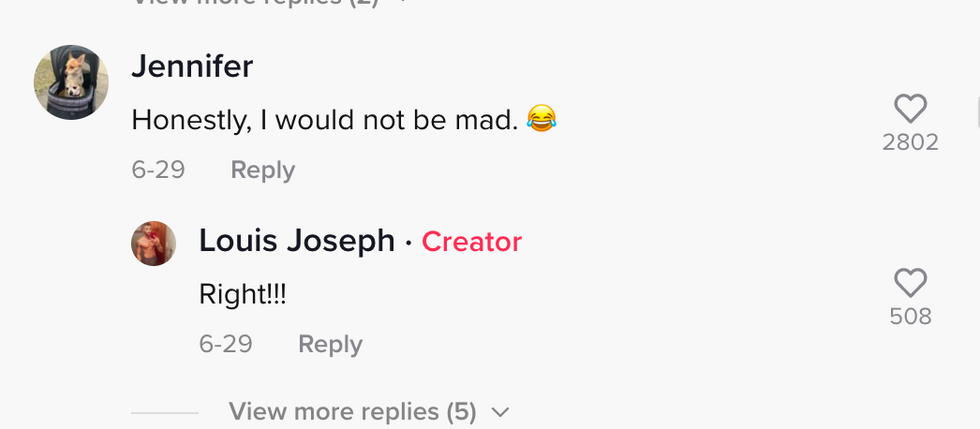 @stayscrewy/TikTok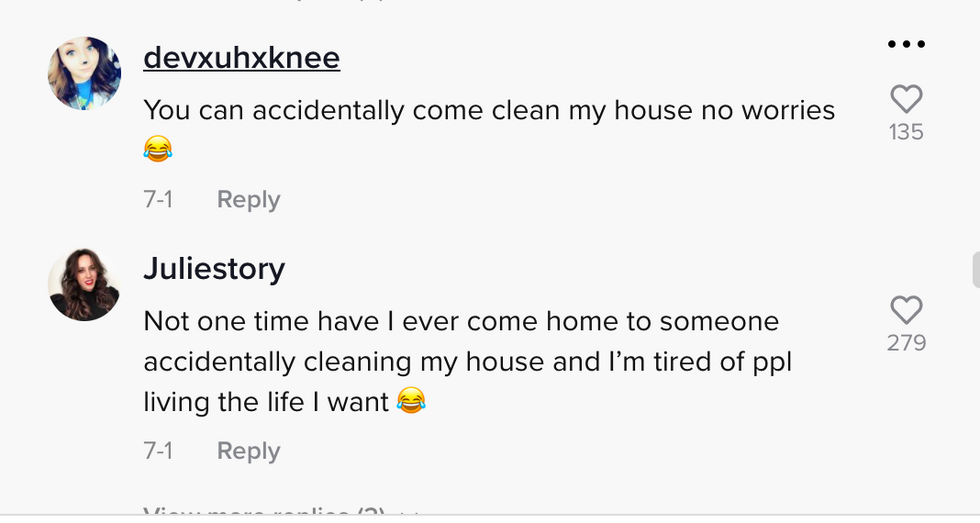 @stayscrewy/TikTok
Some pointed out being the "South Jersey Cleaning Fairy" has very lucrative potential, which Angelino should pursue.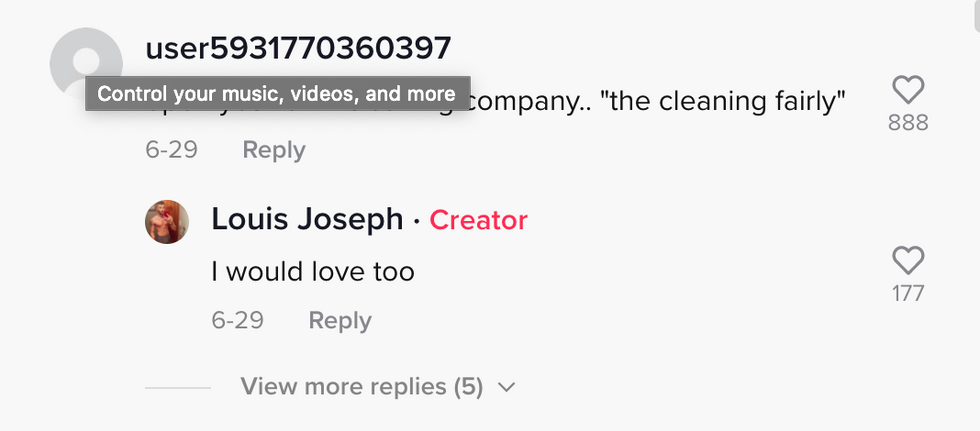 @stayscrewy/TikTok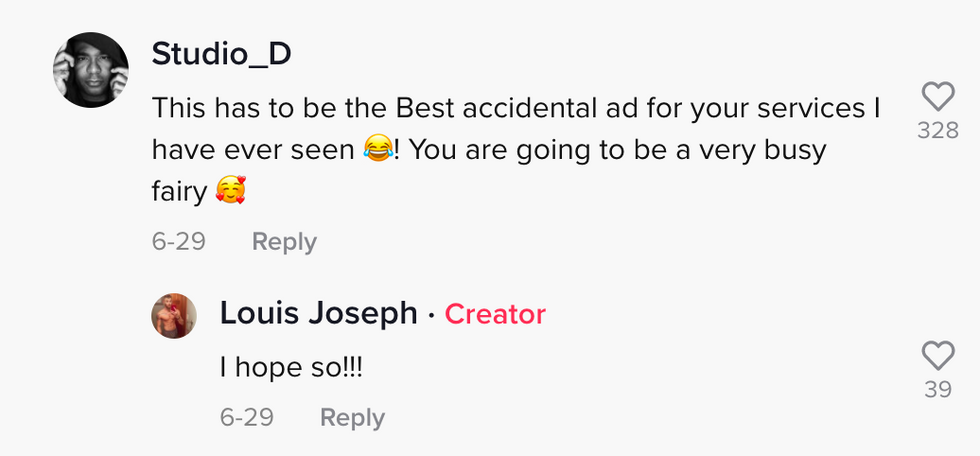 @stayscrewy/TikTok

@stayscrewy/TikTok
Angelino has certainly taken advantage of his new found fame, even starting a GoFundMe page to increase his brand presence with T-shirts and merchandise.
It's lucky cleaning provides Angelino with so much respite and rejuvenation, as one imagines he'll be busy cleaning homes for some time to come.