The French are known for their style, but this time the French President appears to be taking cues from a different European country.
French President Emmanuel Macron appeared in photographs taken on March 13 wearing a French paratrooper hoodie paired with jeans and a serious five o'clock shadow.
Across the internet people said Macron was trying to invoke the look of Ukrainian President Volodymyr Zelenskyy.
The photos were taken by French photographer Soazig de La Moissonnière and shared on Instagram.
While Zelenskyy has recently made many public appearences in a zip-up sweatshirt or combat fatigues, his clothing choices are less sartorial and more practical.
His country has been under violent, military attacks from Russia for weeks now.
Who has time for a three piece suit when at any moment you're ducking for cover because of an air strike?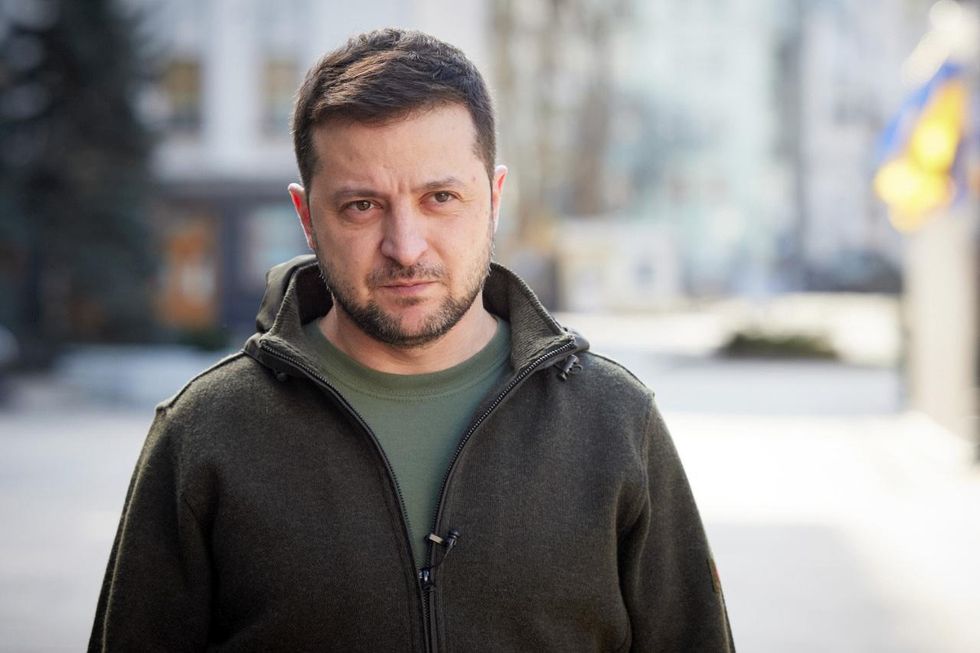 Ukrinform/Future Publishing/Getty Images
Macron on the other hand is usually in a neat and tailored navy suit and tie.
But Sunday's photos show him much more dressed down. The photos were taken in the Élysée Palace.
Zelenskyy's down-to-earth style in a time of great crisis has augmented the Ukrainian President's status as a deeply relatable leader.
Some have seen Macron's most recent photoshoot as copying Zelenskyy's style. Others see it as a tactless marketing ploy to capitalize on elements of Zelenskyy's popularity, especially as an election nears.
Folks on Twitter were not pleased with the "cosplaying" look.
One Twitter user said Macron's move just amplifies Zelenskyy's influence on the West.
One person pointed out sweatshirts have become status quo office-wear during the pandemic, but you should actually be a paratrooper to wear a paratrooper sweatshirt.
Other people thought Macron's fashion choices reminded them of people other than Zelenskyy.
One person said he was giving strong Zuckerberg vibes.
One person questioned if the whole thing was even real.
Like, do French people even have hoodies?
That said, the French President does seem to have a few fans.
One person did point out Macron has been sporting a few more casual looks on the 'gram since before Ukraine was the top headline.
Still some people think this is a move straight out of Mean Girls...
Honestly the Macron photos do kind of have these kind of vibes: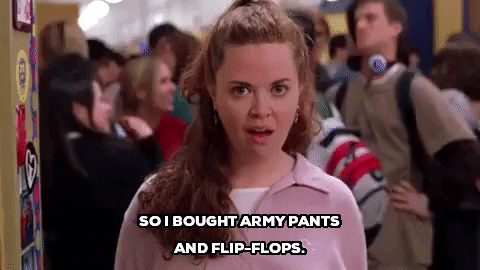 media.giphy.com
Whatever the reason for the recent dressed down Macron photoshoot, they do say imitation is the sincerest form of flattery.