The music world's biggest stars were all turning out in style for this year's American Music Awards (AMAs).
So there was never any doubt that the "Truth Hurts" singer Lizzo would be making a fashionable appearance.
---
As amazing as her dress looked, however, most eyes were drawn towards her unique accessory:
a custom-made Valentino purse that was just a bit smaller than the average bag.
Twitter was immediately enamored with the tiny purse.
A parody Twitter account even appeared online referencing the tiny accessory.
*Warning: Tweet contains language some readers may find offensive.*
People all over the internet began jokingly guessing what tiny thing Lizzo had brought to the AMAs inside the purse.
Some guesses were equal parts hilarious and sad.
Lizzo certainly knows how to make an impression on the press!
Meanwhile, guesses as to what was inside continued to roll in.
Other people online felt the bag was only one tiny part of a perfect ensemble!
In summary, Lizzo absolutely nailed it.
Hopefully the tiny purse becomes a staple of all awards shows.
We hope to see it again soon, Lizzo!
Not as tiny as Lizzo's purse, this embroidered mini bag, available here, is a bit more practical.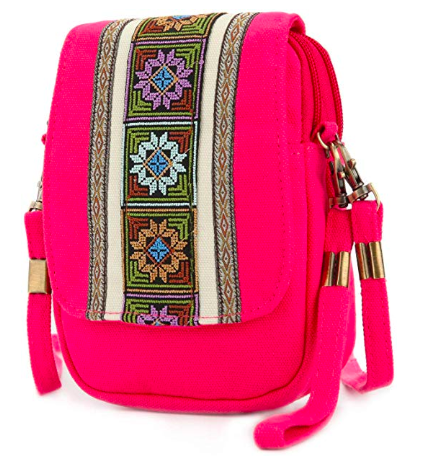 Amazon