After being captured in a viral video, a 25-year-old Uber driver from Lawrence, Massachusetts, is being hailed as a hero.
Adolfo Molina, a former professional baseball player, was driving down Interstate 93 when he saw a car veer off the road and continue to speed down the highway's median.
Aware that the driver of the vehicle had lost consciousness, Molina jumped out of his truck, daringly ran across the interstate, and began making every effort he could to stop the car.
Molina told NBC 10 Boston that he "didn't think twice" before jumping out of his car and putting his own life in danger to help the driver.
"If it was presented to me 10,000 more times I would still do it."
He went on to say that "something like God [protected] him in that moment."
Molina's bravery was captured on video by another driver, eventually finding its way to TikTok and receiving over one million views.
NBC 10 Boston later shared the video on their own TikTok page:
Molina said another man also came to the driver's aid, and while it was not captured on video, the two of them were able to eventually stop the car after it hit a divider before the police arrived on the scene.
His wife, Maytee, told NBC 10 that she was "speechless" when she first saw the video, and that she couldn't help but think that she nearly became a widow and her children almost lost their father.
After getting over her initial shock, however, she went on to say how "everything happens for a purpose," and her phone has not stopped ringing since the video went viral.
Molina also spoke to CBS 4 in Boston about his heroic efforts, encouraging others to do the same if they find themselves in a similar situation, because "you don't know who that could be in the car—a mom, a dad, a sister, a sibling."
Watch the interview below:
Lawrence man runs across highway to save unconscious driveryoutu.be
TikTokers commented in droves to applaud Molina's selfless heroism.


@nbc10boston/TikTok

@nbc10boston/TikTok

@nbc10boston/TikTok

@nbc10boston/TikTok

@nbc10boston/TikTok

@nbc10boston/TikTok

@nbc10boston/TikTok

@nbc10boston/TikTok

@nbc10boston/TikTok

@nbc10boston/TikTok
Molina's heroism was also recognized by Dominican consulate in Boston, who presented him with a recognition this past Monday, declaring on their Facebook page (translated from Spanish):
"The Dominican Consulate of Boston, Massachusetts and the Index-Boston, on behalf of the Honorable General Consul, Enrique Garcia and Mr. Oscar Guerrero, presented a well-deserved recognition to the young Dominican Adolfo Burgos for his great contributions to society and the country."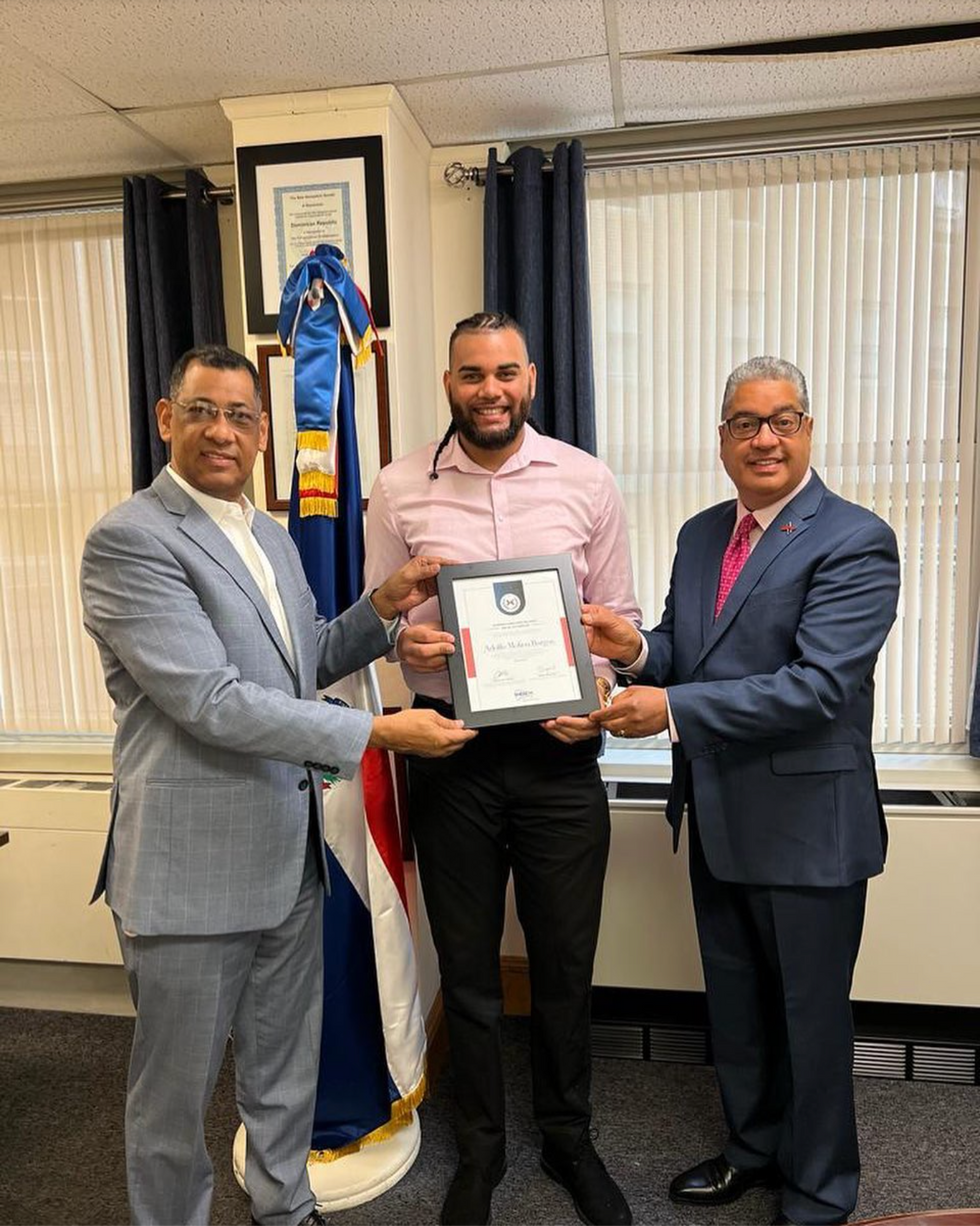 Consulado Dominicano en Boston/Facebook
The Lawrence mayor's office also announced plans to recognize Molina.
Molina still has yet to meet with the driver since coming to her rescue, but hopes to meet with her soon, and hopes she has made a full recovery.