For anyone concerned about the fate of Jennifer Lopez and Ben Affleck after the latter's perceived misery at the Grammys went viral, worry no more.
The couple just solidified their commitment to each other by getting permanent Valentine's Day ink honoring their relationship.
Lopez posted the new body art to Instagram with the caption:
"Commitment ♾️"
"Happy Valentine's Day my love 🤍"
The This Is Me...Now artist then teased us with, "(Look for more deets on VDay coming #OnTheJLo soon…)," and finished her post with the hashtags #CommitmentIsSexy #ThisIsUsThen #ThisIsUsNow and #THISISMENOW.
Lopez's tattoo is an infinity symbol with an arrow through it with "Ben" and "Jennifer" written in cursive along the design while Affleck sports the couple's initials "J" and "B" inside two intersecting arrows.
The photos in the post include recent snaps as well as pictures from their first relationship nearly two decades ago. The couple even recreated the iconic 2002 booty scene from J.Lo's "Jenny from the Block" music video.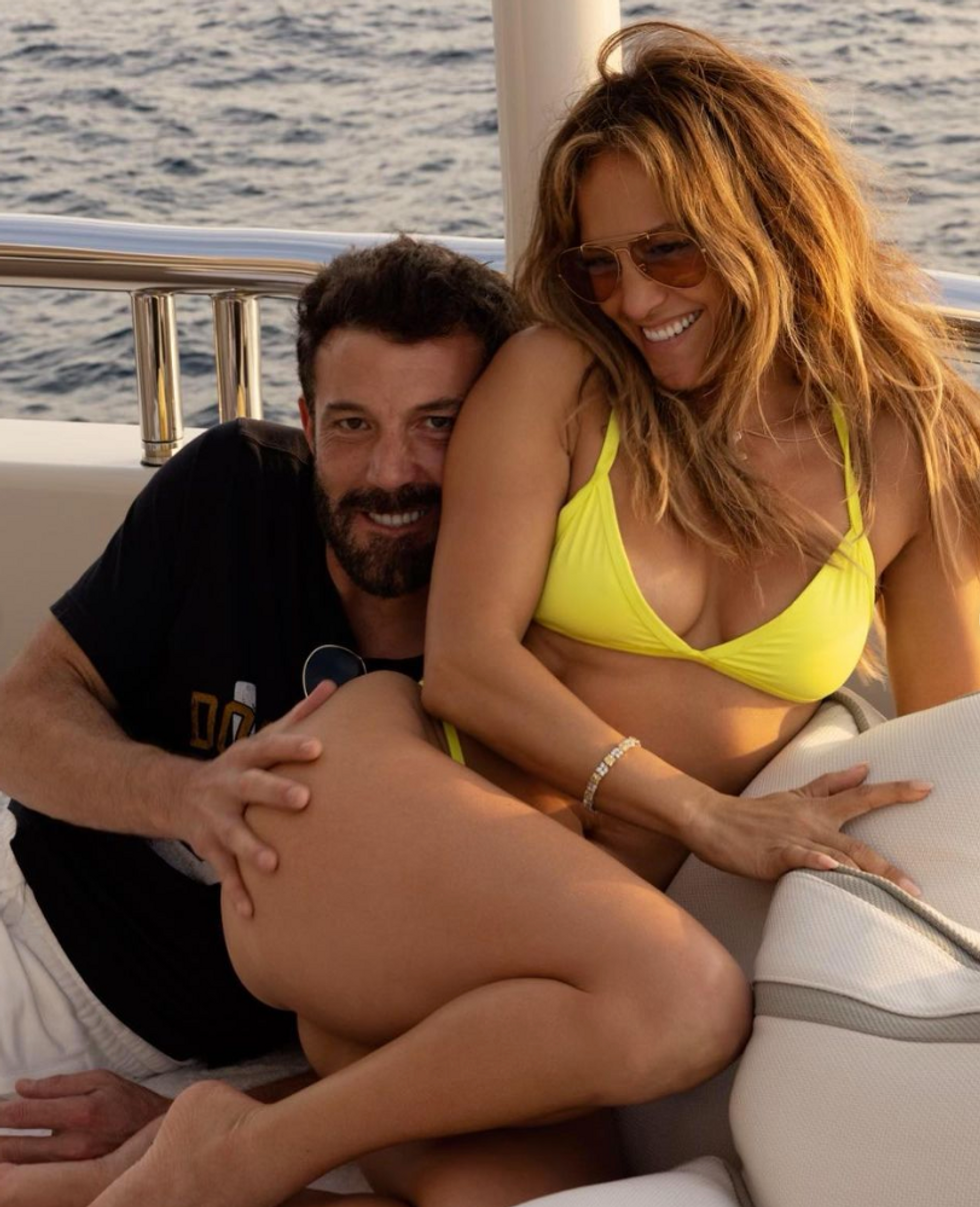 @jlo/Instagram
Friends and fans expressed their adoration for the couple and their new art and wished them many more happy Valentine's Days to come.

@jlo/Instagram

@jlo/Instagram

@jlo/Instagram

@jlo/Instagram

@jlo/Instagram

@jlo/Instagram

@jlo/Instagram

@jlo/Instagram

@jlo/Instagram
Lopez and Affleck started dating in 2002 and got engaged the same year before breaking up in 2004. The two reconnected romantically again in 2021 and then married in July of 2022.
Happy Valentine's Day to the happy couple.