Body-shamers, for some reason, can't keep their unkind thoughts to themselves.
If you've ever looked at the comments section of literally any corner of the internet, you know that people are terrible. And folks who make their living off of social media deal with it both in their comments AND in their direct messages.
Such as Karina Irby, an Australian bikini model.
Fed up with the negative feedback she was getting about her body, Karina-who is outspoken about being anti-body-shaming, collected the most rancid messages she'd received and created a collage of them.
"CALLING OUT THE KARENS," begins her post.
"Everyday online I'm either told I'm obese OR that I'm promoting obesity. Just because you can say something, doesn't mean you have to say something. And just because I put myself out there on the Internet doesn't mean I want to hear your nasty word vomit 🤮 Every single day my comments and DMs are bombarded with Karens and their outrageous and downright rude opinions."

"No one asked you, Karen. And, you know what, the amount of rudeness and negativity is increasing exponentially! What happened to girls support girls? Or treat others how you wish to be treated? Karen, if you're confident enough to publicly advertise yourself in this light I'll happily help promote you ✌🏽Gross."
@karinairby/Instagram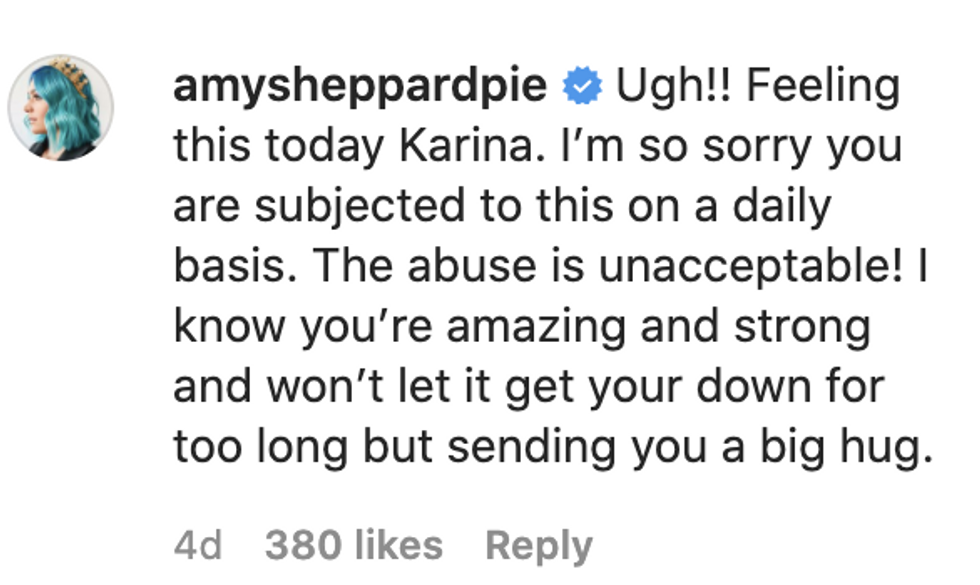 @karinairby/Instagram
@karinairby/Instagram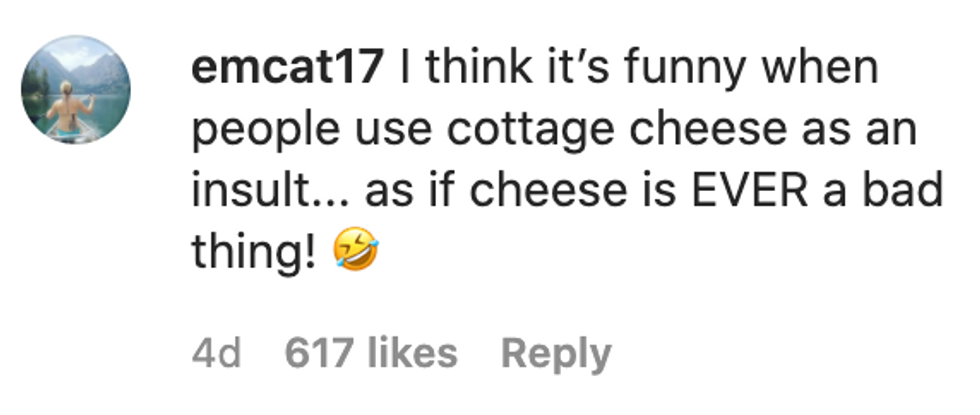 @karinairby/Instagram
@karinairby/Instagram Worse still is that this is not the first time Irby has had to post hateful messages like these, with these people often saying they are "just trying to help."
"NAME AND SHAME," she titles the post.
"My life on social media can be anything but glamorous. The trolls, the insults, the assumptions, the round the clock bullying. I wanted to take a minute to generally thank these people though. No sarcasm. Being bullied in school about my skin was horrible, and I NEVER dreamed of ever putting my condition out there for the world to criticise. But here I am."
"Thank you for showing me how strong I am and that words can be harmless. Thank you for giving me even thicker skin and also showing girls who follow me that your words mean nothing. I'm still here. And thank you for publicly advertising yourself as a keyboard warrior, gutless human and the weakest link. I'm not embarrassed about my eczema, cellulite, weight or scars."
"I'm embarrassed for YOU."

@karinairby/Instagram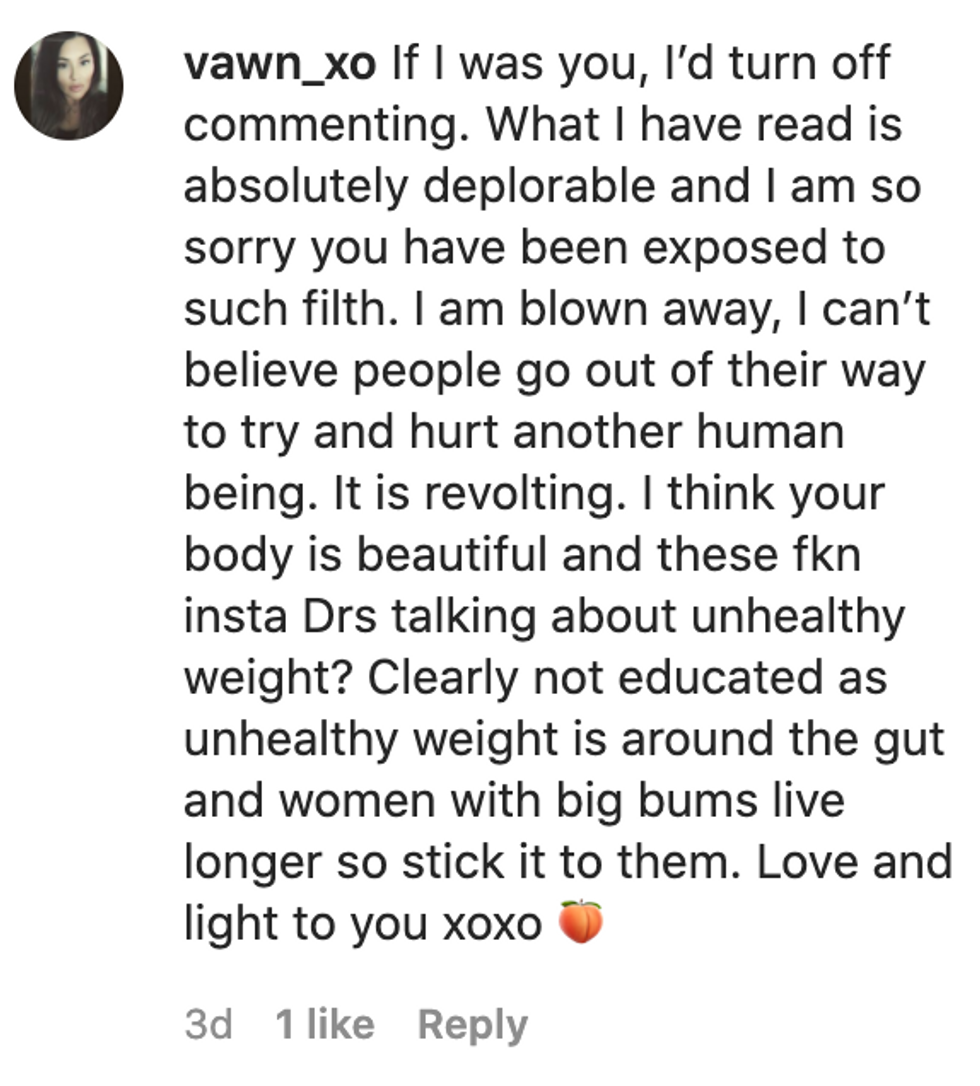 @karinairby/Instagram
@karinairby/Instagram

@karinairby/Instagram
@karinairby/Instagram
People have also commented on her skin condition, which they have attributed to her weight.
"I was born with these skin conditions....it's people like you that make people like us feel like they have to feel ashamed, embarrassed and cover ourselves up," she said.
As Irby is outspoken about these rude messages, imagine other influencers who receive this sort of abuse and keep it to themselves.
Perhaps a thought to run through your brain before you send a message to an influencer about their body.