A collection of at least 25 Illinois Department of Corrections employees were caught creating two private Facebook groups to discuss their inmates.
In many of the contained discussions, they ridiculed, name-called, degraded and shared private and medical information about their transgender inmates.
---
The Department of Corrections became aware of the situation after six transgender women initiated a series of lawsuits, including a class-action claim that they received inadequate medical treatment while in the prison.
After the six transgender women came forward seeking justice, the Department was thoroughly reviewed for systems of malpractice. During this review, the private Facebook groups were discovered and the content is staggering.
The posts in both Facebook groups were written by a combination of lieutenants, low-level officers, sergeants and other correctional staff. On the social roster, surprisingly enough, were also a parole officer and a counselor.
The group of correctional staff often referred to transgender women as "he" or "it," and they often posted degrading comments about these individuals.
They even went so far as to out other LGBTQ inmates.
They also shared the inmates' rumored sexual practices and even information about the medical treatments received by transgender inmates.
In a department, staff and inmates alike, that could really benefit from progressive thinking and personal growth, the Facebook groups have instead carried a series of crude and even violent conversations. Not to mention the severe breaches in privacy.
One correctional officer who has been publicly named is James Schaefer, who goes by "James Schaef" on Facebook. He openly wrote about Strawberry Hampton, a transgender woman who was transferred to a women's facility last December.
In reaction to her transfer, Schaefer wrote:
"I've seen this mother --- with a beard. The state is stupid I'd chop his pecker off for him than [sic] he can be 'female.'"
Many of the officers in the group referenced Hampton and her transfer. She filed for two of the six pending lawsuits against the department, claiming she was abused and mistreated because of her gender identity.
Another correctional officer, Kenneth Mottershaw, shared his feelings about Hampton's transfer to the women's facility, as well.
Mottershaw wrote:
"Know [sic] matter way you look at it, it's still a freak'n male inmate. Transgender's a --- joke in my view."
Richard Glazik, yet another officer, wrote of Hampton:
"O hope this 'it' is paying all legal fees !"
The two Facebook groups where this content is available are both entitled "Behind the Walls" with different spellings of "Illinois Department of Corrections" as the subtitle. Each group has more than 4,000 members, and a group moderator has to approve all new entrants to the group before they can see any content.
In the group descriptions, these groups are meant specifically for current and former Illinois correctional staff and department-associated people.
Members are also warned:
"Snitches will be permanently banned from the group. No warnings, no second changes: zero tolerance."
Many of these comments were left on news stories that were posted in the group. These news stories often related to inmate updates, such as Strawberry Hampton's transfer, or the impending lawsuits made by six transgender women.
The officers continued their internal conversations, despite warnings that the department's internal affairs team or even the women's attorneys may be watching the groups.
Many correctional staff members in leadership roles were confirmed members of one or both Facebook groups, some of whom even participated in the more demeaning conversations.
In one example, Jordan Schreiber, a correctional officer who goes by the name "Kenny Wayne" on Facebook, openly mocked a lieutenant who he claimed looked like Strawberry Hampton.
Mark Delia, an investigator of administrative and criminal misconduct, was a member of both Facebook groups, confirmed as late as September. He did not comment on any of the posts in the group that were obtained.
Acting Reporter of the Illinois Department of Corrections, Rob Jeffreys, confirmed that the department does not tolerate bigotry, and that they have specific rules in place when it comes to privacy. This confirmation came after nine photos of involved correctional staff were presented as evidence.
18 names of other officers were also listed in an email.
Jeffreys stated:
"[The department is] firmly dedicated to fostering a culture of tolerance, inclusion, and respect in our correctional facilities."
The department has confirmed that proper disciplinary action is underway for the 25 involved individuals and they're seeking out any possible additional offenders.
Anders Lindall, the spokesperson for the union representing state corrections employees, also confirmed that they will properly represent their union members, but will also not tolerate acts of bigotry.
The department has also recently instituted a new training program that addresses personal, implicit bias and resulting transgender care. The training is two hours long and addresses gender identity, sexual orientation, and properly addressing people's gender identity.
Training creator, Dr. Shane Reister, said:
"It's really a process of changing attitudes and culture change."
In response to the conversations occurring in the groups, many researchers and experts of corrections culture have confirmed that this way of thinking is not exclusive to Illinois and needs to be addressed across the nation.
Research has shown that inmates have often been victimized sexually, physically and verbally. Since prisons long existed in what was considered a binary world, researchers and personal growth professionals are quick to agree that shifting the prison mentality to one that promotes inclusion will take time.
Whether or not that's true, many have taken to Twitter to express their concerns about inclusion, as well as the importance of privacy.
@BuzzFeedNews Those employees need to be fired, charged with a crime & banned from ever working in areas where they… https://t.co/oLnMntT9gK

— BBG 🕸 🕸 🕸 (@BBG 🕸 🕸 🕸) 1571330601.0
@BuzzFeedNews 25 unemployed prison guards and some inmates about to have a very flush commissary account.

— Doug Stickley (@Doug Stickley) 1571330709.0
Though the public is behind inmate inclusion and support, it's clear more time is needed for the support to spread across the correctional space.

Show your support with this shirt available here.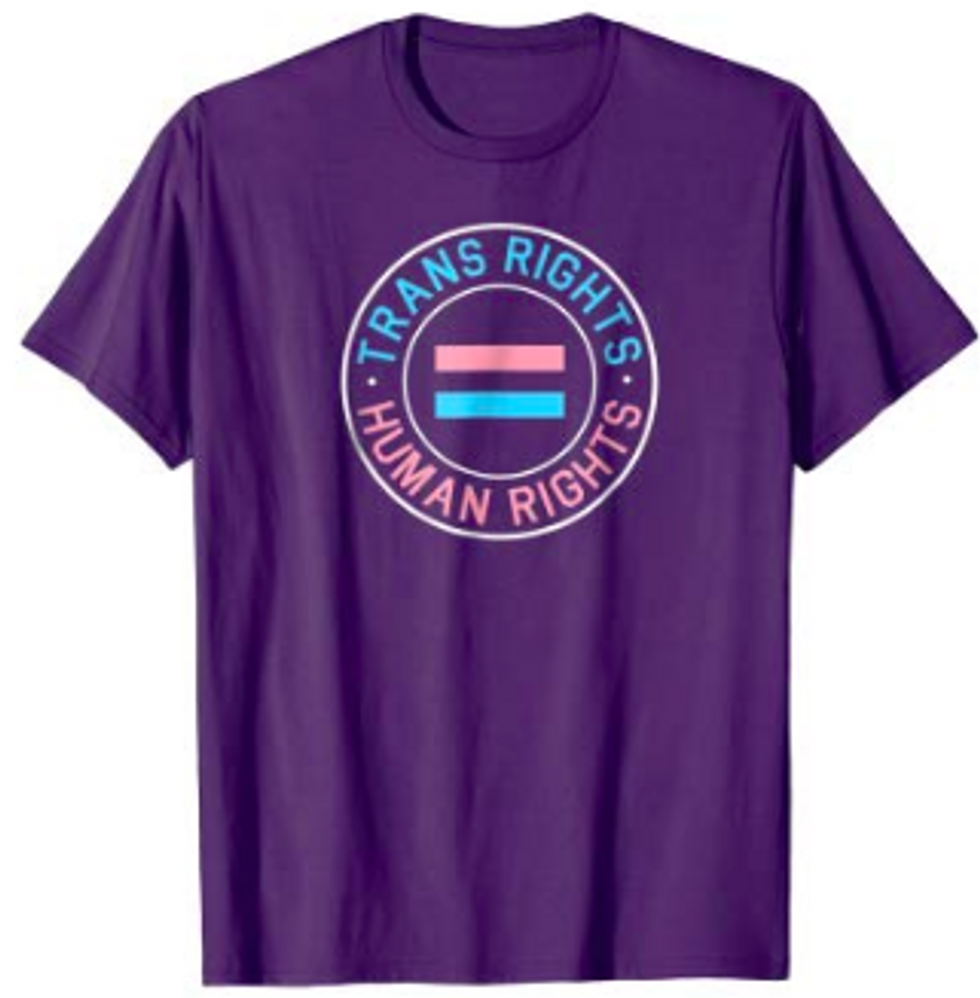 ******
Have you listened to the first season of George Takei's podcast, 'Oh Myyy Pod!'?
In season one we explored the racially charged videos that have taken the internet by storm.
We're hard at work on season two so be sure to subscribe here so you don't miss it when it goes live.
Here's one of our favorite episodes from season one. Enjoy!