Tag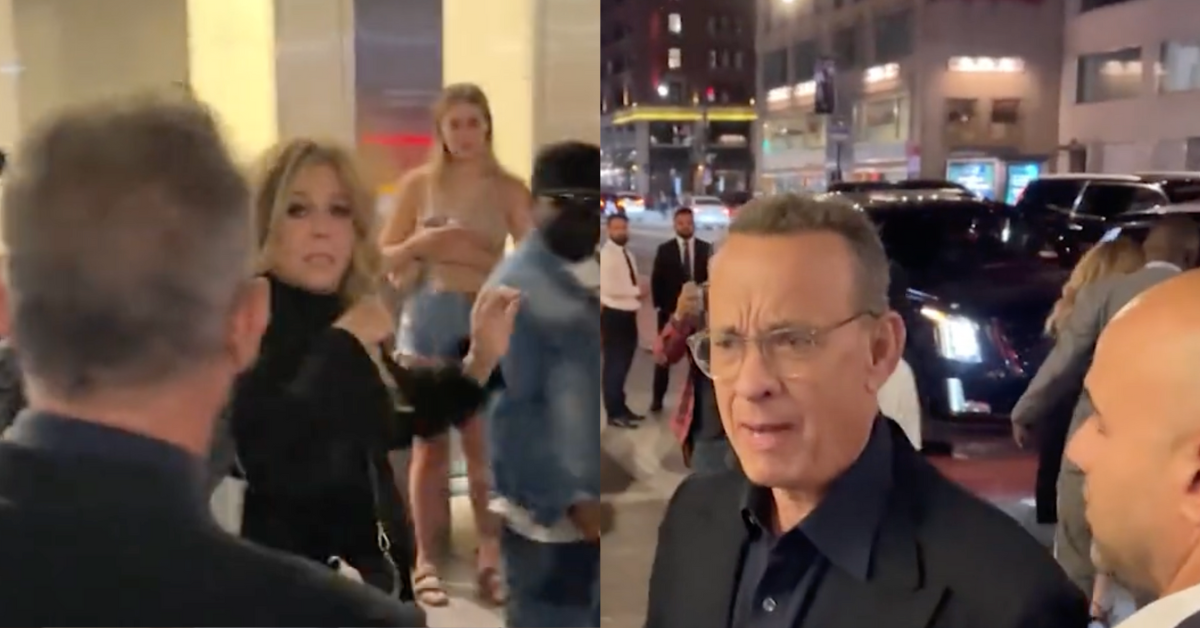 @TMZ/Twitter
Oscar winning actor Tom Hanks is notorious for being one of the nicest people in Hollywood, but some overzealous fans proved even he has a breaking point.
Uproxx reported Hanks and his wife of 34 years, actress and producer Rita Wilson, recently experienced a frightening encounter with fans in New York City.
While leaving a restaurant, the famous couple was swarmed by fans wanting selfies and autographs from Hanks, but the crowd took it too far.
TMZ shared a clip of Wilson being tripped by fans.
Hanks quickly defended his wife:
"My wife? Back the f–k off! Knocking over my wife?!"
\u201cWhen a fan nearly knocked #RitaWilson to the ground, #TomHanks rushed to her rescue \u2014 and let the crowd KNOW they'd crossed a line. https://t.co/6BKWQ2vfuP\u201d

— TMZ (@TMZ) 1655394300
The fan can be heard apologizing after Hank's reprimand.
People on Twitter sympathized with Hanks, agreeing the fans were out of control.
\u201c@akgrl33 imagine Tom being your favorite actor ever and you met him! Only to have him (correctly) snap at you lol\u201d

— TMZ (@TMZ) 1655394300
\u201c@MikeSington folks are out of control.....give folks their space....Move\u201d

— Mike Sington (@Mike Sington) 1655389601
Our favorite actors are only human.
This is a great example of when fans overstep boundaries.
Family first, folks.