Chris Flowers, a proponent for happy endings in his town, went before the Lawrence, Kansas, City Commission and gave a persuasive, yet audacious, proposal that left the room speechless.
Instead of causing a scene by protesting outside the building, the kid did his homework by familiarizing himself with how the local government works and made a strong case by asking the city to adopt Ordinance No. 9324 - which refers to the licensing of body practitioners so that voluntary genital massages would be legalized.

---
He approached the podium as he initiated brief eye contact at the beginning. Once Flowers began to speak, the slightly nervous but resolute citizen kept his eye down on the paper and read aloud his carefully written proposal.
If licenses and regulations help stop sex trafficking, and if Kansas truly wanted to put an end to sex slavery, shouldn't they allow grown adults to engage in prostitution legally and then regulate and license that?
Flowers implied that preventing someone from engaging in something deemed illegal would only introduce those services into the black market where "shady stuff starts happening."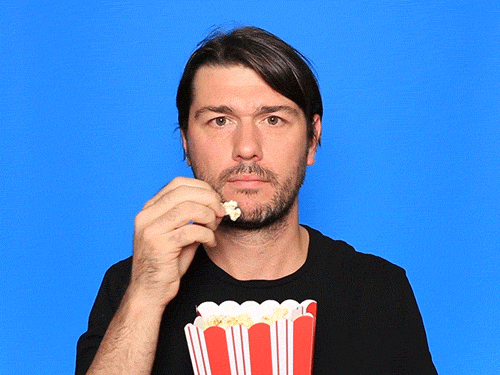 As an example, he mentioned the time he and his friend unknowingly smoked laced marijuana, but noted that things changed after the legalization of pot in Colorado.
Now a lot of the marijuana being sold around here comes from dispensaries in Colorado, and you hardly ever hear tales anymore of people buying pot that's laced.
Flowers suggested the same rules would apply towards legalized and "reasonably regulated" prostitution. He argued that most people would seek "certified" prostitutes, which could potentially aid in the dissemination of sex crimes.
Here's his solution for getting rid of pimps and sex trafficking: allowing the masseurs to give genital massages – "if the masseur and the client both agree to it."
He argued that proctologists are already performing similar acts as a part of their examination process.

We let someone get naked and have every other part of their body touched and rubbed by a massage therapist. Hell, we let proctologists spend their day fingering men and sticking things up their anus, so if someone wants to yank a guy's crank I say let 'em.
His speech––which quickly garnered media attention–bordered on being a potential prank, but the kid brilliantly summed up his plea in this final statement :

This is about a group of people imposing their morality on the rest of society. If a grown adult wants a hand job and another grown adult is willing to give one for money, then let them.
That's both freedom and capitalism, and that's the foundation of our country.
If you have a problem with a genital massage, then don't get one. Allow other consenting adults do what they want. That would truly be a happy ending for everyone. Thank you.
Stunned silence filled the room as the young crusader quietly excused himself.
People online thought his speech was a masterstroke.

With his fairly articulated plea in the name of freedom and capitalism, you gotta hand it to Flowers––this upstanding citizen's got courage.
H/T - WhiskeyRiff, YouTube, Twitter