While Airbnb is usually a better option than staying at a hotel, people staying at vacation rentals have experienced their share of inconveniences after putting their faith in the temporary lodgings they found online.
Many vacationers renting an Airbnb have dealt with various setbacks—including unforeseen cancellations, owners dropping by without warning, and unlivable circumstances.

Hidden cameras have now become another frequent complaint, adding to a vacationer's list of "I never signed up for this."
Marcus Hutchins, a.k.a. TikToker @malewaretech, is a former hacker with 117K followers on the video-sharing app who made a video demonstrating how to detect hidden cameras in their vacation rental accommodations.
"So here's how to spot hidden cameras in Airbnb or hotel," said Hutchins in the viral video.

@malwaretech

Reply to @safarijackza How to find hidden cameras in AirBnBs #safety #travel
"The first thing you are going to want to look for is devices that are conveniently placed where a creeper would want to look," he said.
Hutchins directed our attention to an inconspicuous device above our heads in a staged room made to look like an Airbnb for purposes of the demonstration.
"Take this fire alarm, for instance. It is placed right above the bed. One way to see if the device is a camera is to shine a bright light at it."
"If you hit a camera lens, it's going to get a blue-ish reflection."
"Now you can test this by shining a light at your phone and seeing how the camera looks when placed under a flashlight."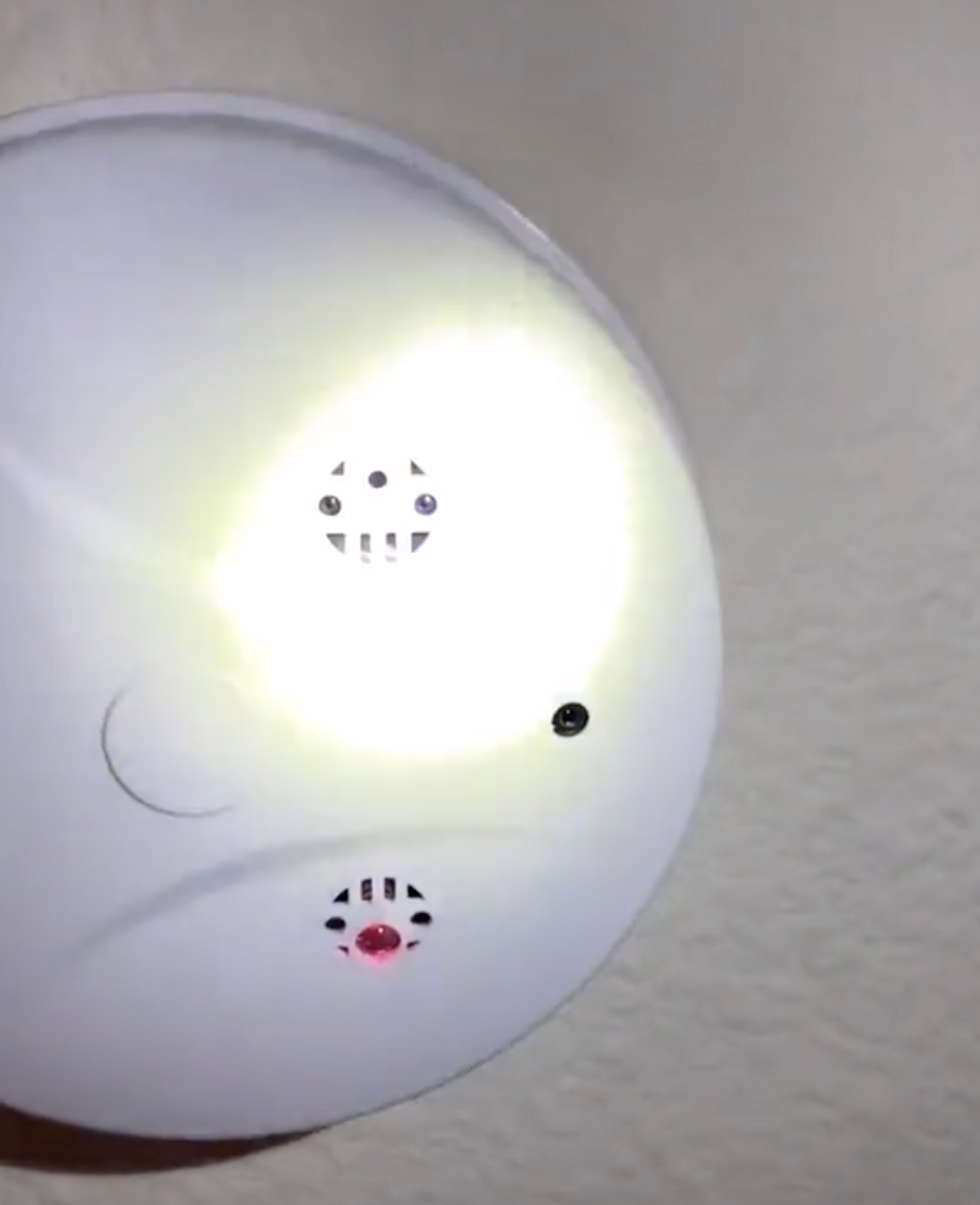 @malwartech/TikTok
Next, he showed another unassuming device in the room, typically placed on a bedside table.
"This alarm clock is mirrored but if we shine a bright light at it, we can see through the glass and see there is a camera there."
"This technique can also work on two-way mirrors."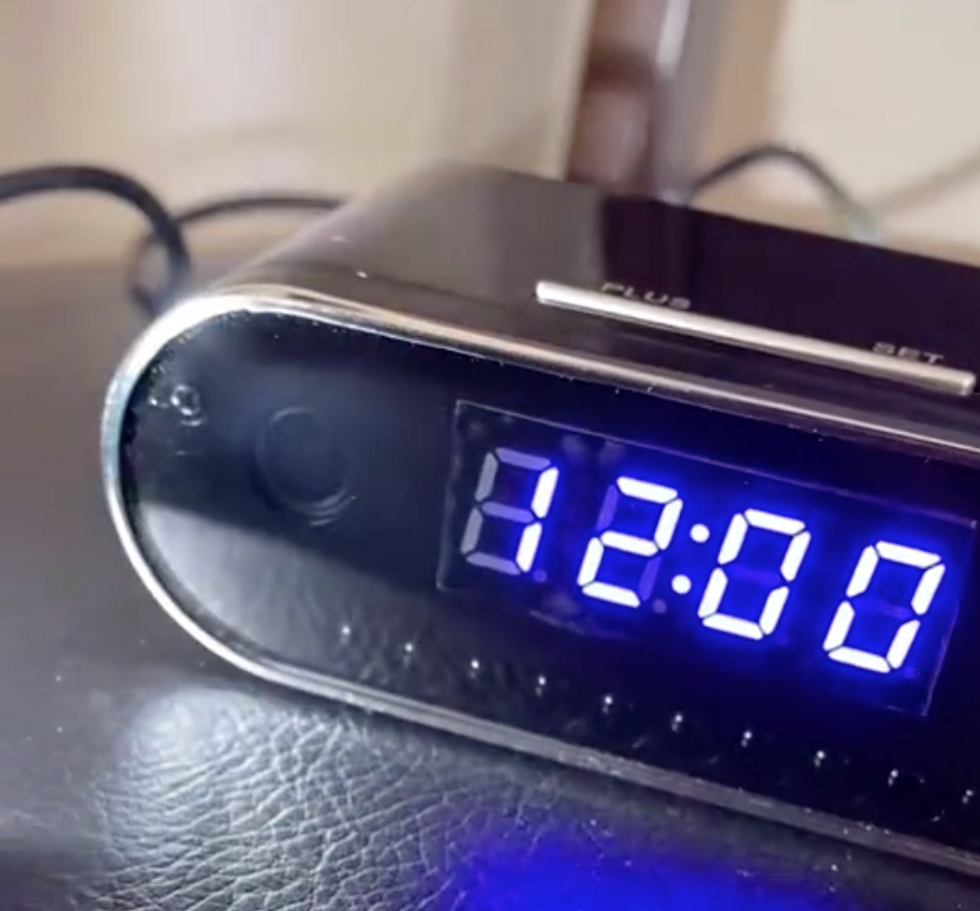 @malwartech/TikTok
He added:
"These cameras are really small as you can see here, so they can be hidden in anything, even a hole in the wall."
Hutchins said the alarm clock was powered by a USB cord, and its charger plugged into the wall was also a camera.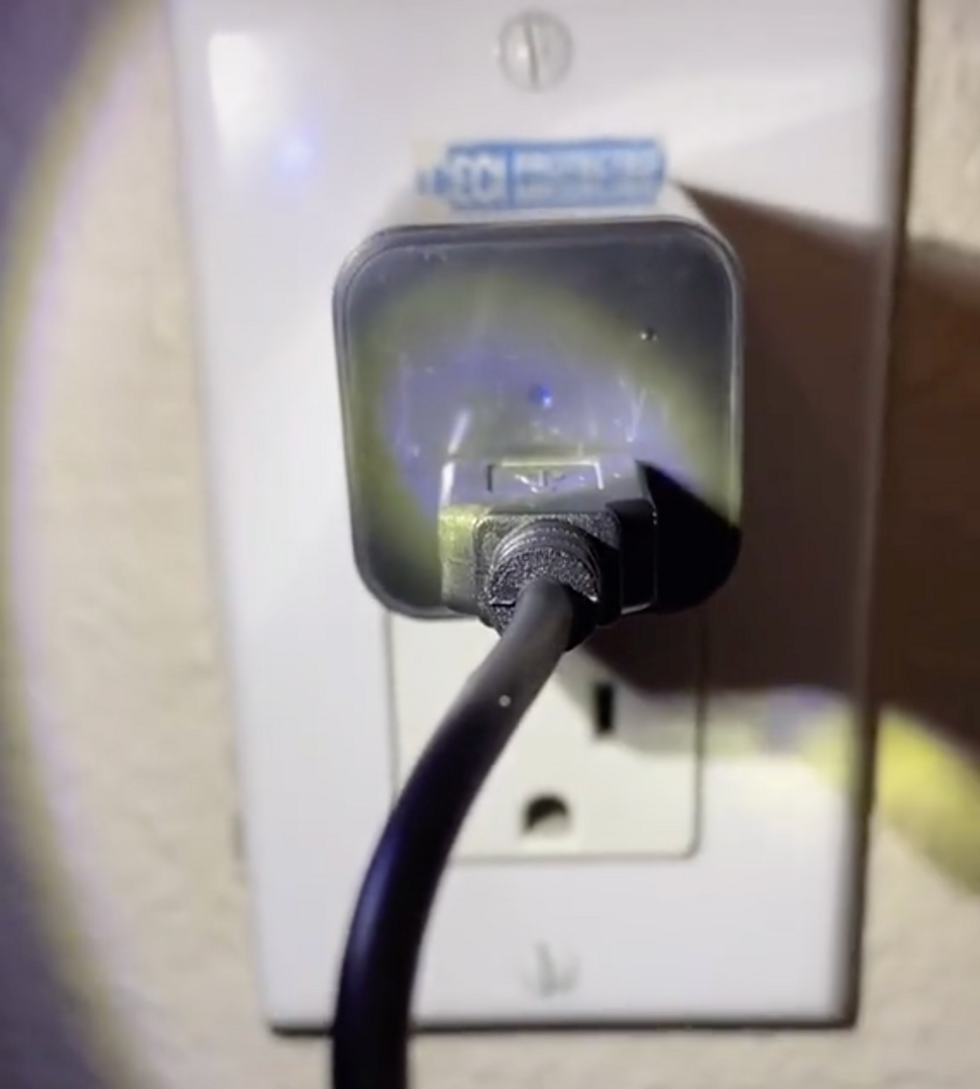 @malwartech/TikTok
While the clip—which racked up 5.5 million views—attempted to be helpful, it produced an unintended effect on some TikTokers.


@malwartech/TikTok

@malwartech/TikTok

@malwartech/TikTok

@malwartech/TikTok

@malwartech/TikTok

@malwartech/TikTok
Amateur comedians seized the opportunity for levity.

@malwartech/TikTok

@malwartech/TikTok
One TikToker had a gut feeling.


@malwartech/TikTok
Enjoy your next vacay.