This entrepreneur became a professional lookalike of boxer Anthony Joshua after being confused for the boxer constantly.
He was first approached by a man thinking he was the super world heavyweight boxing champion in a nightclub in 2016. Iffy Onwuachu has since stepped in for him in ads.
Onwuachu admits that sometimes he even finds it difficult to tell himself and the title holder apart.
"My friends put a picture of Anthony Joshua in a Versace robe in the group WhatsApp chat and I was like, 'When did I wear that robe?'" he said.
"For a good few seconds I thought it was me. That convinced me I did actually look like him. I sent my mum a picture of him once and said, 'What do you think of this top?' She genuinely thought it was me!""Five times a day now people will come up and say, 'Do you know who you look like?' I can see them looking at me and I know what they're going to say."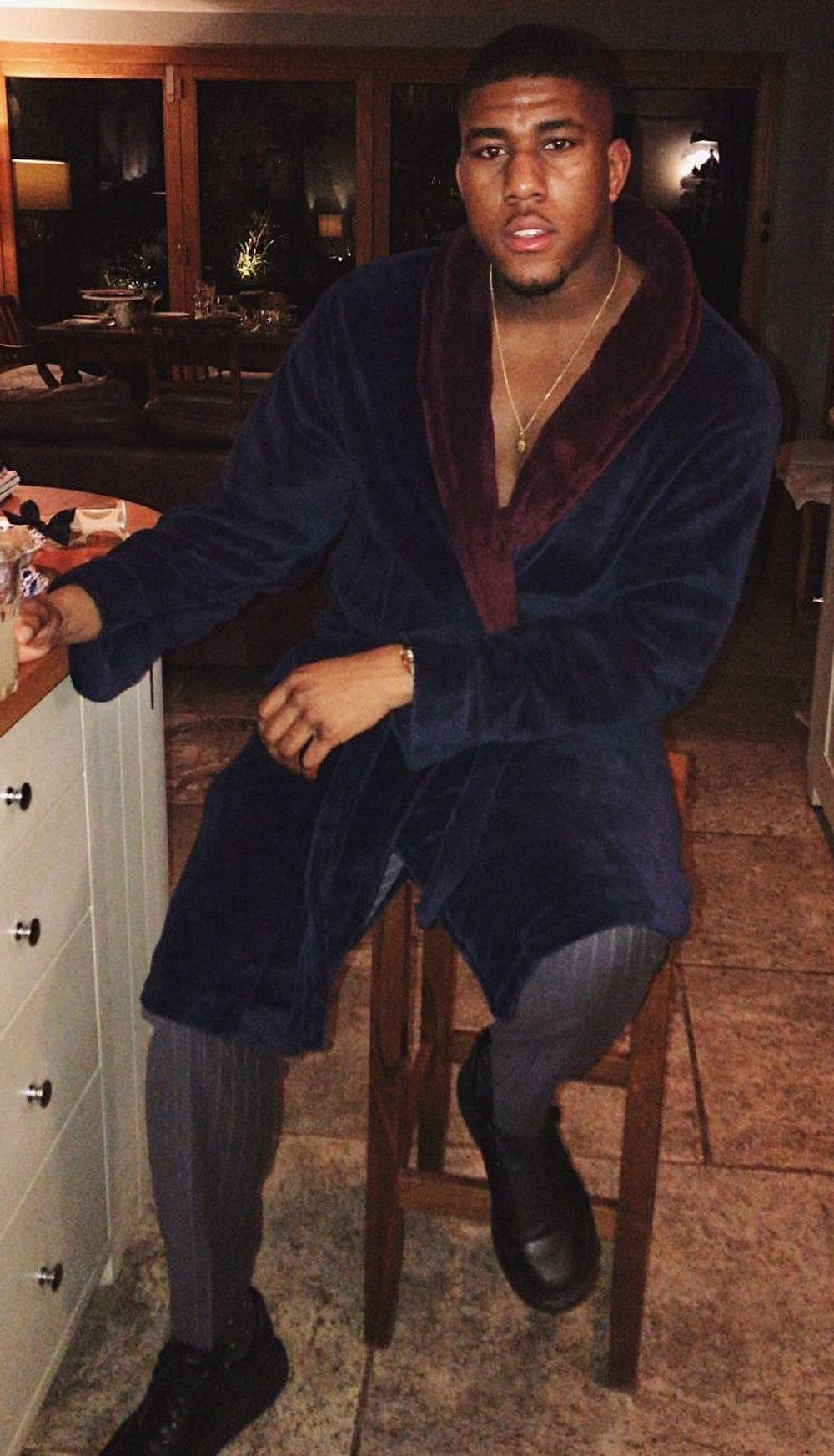 Iffy (PA Real Life/Rizzo PR/@raphael_dh)
Onwuachu was first mistaken for the 30-year-old sportsman in 2016, when he held the British and Commonwealth title.
"I hadn't heard of him at that point, but I was in the toilets of a club in Kingston-upon-Thames, Surrey, when a guy came up and asked if I was him," he said.
"He showed me a picture and said I looked just like him, then some other people started to agree. I couldn't really see the resemblance at first. I was confused, but flattered too."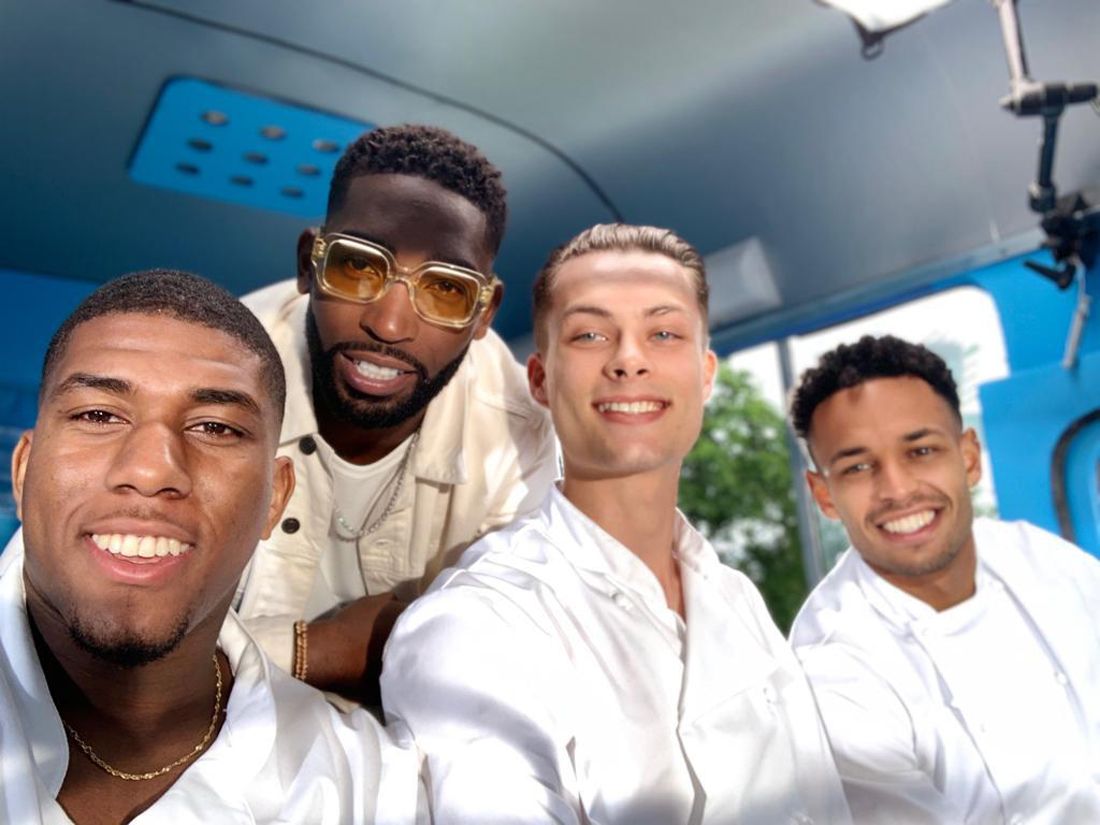 Iffy with Tinie Tempah filming an advert for Lynx (PA Real Life/Rizzo PR/@raphael_dh)
"After that, it went from one person mentioning it to three. Especially when people are drunk, they will come up and say, 'Oh my God, do you know who you look like?'" he continued.
"I kind of love it. It's definitely a conversation starter and people that would not normally talk to me will come over."
"To be honest, it's mostly girls who will come over and say, 'You look just like him.' Then I'll come out with a line like, 'You look like the love of my life'. It's definitely helped me in that department!"
But, he is quick to correct others who make the mistake.
"I would never pretend to actually be him, though, I'm always honest," he said.
"I am single now, but I did have a girlfriend before who got a bit annoyed at the female attention and the followers on Instagram. She said I'd get a big head."
In February 2019, a friend suggested Onwuachu should join the Susan Scott lookalike agency and he was snapped up after sending them a photograph.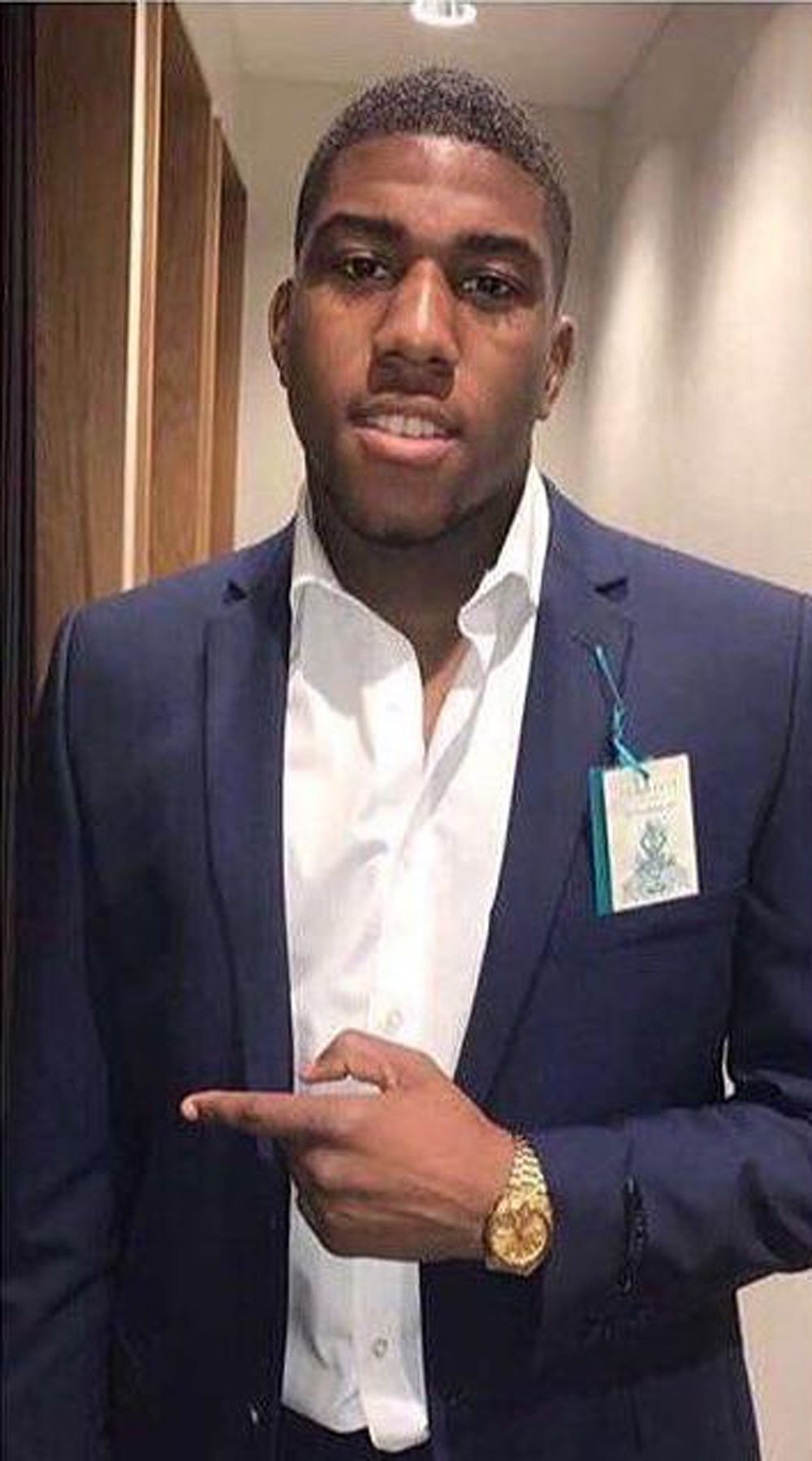 Iffy (PA Real Life/Rizzo PR/@raphael_dh)
Since then, he has acted as a body double for the boxer.
"I've got quite a few gigs out of," he said. "Most of the time it will be launch events or meet and greets with influencers and celebrities."
"And I've had a few people hire me for birthday parties."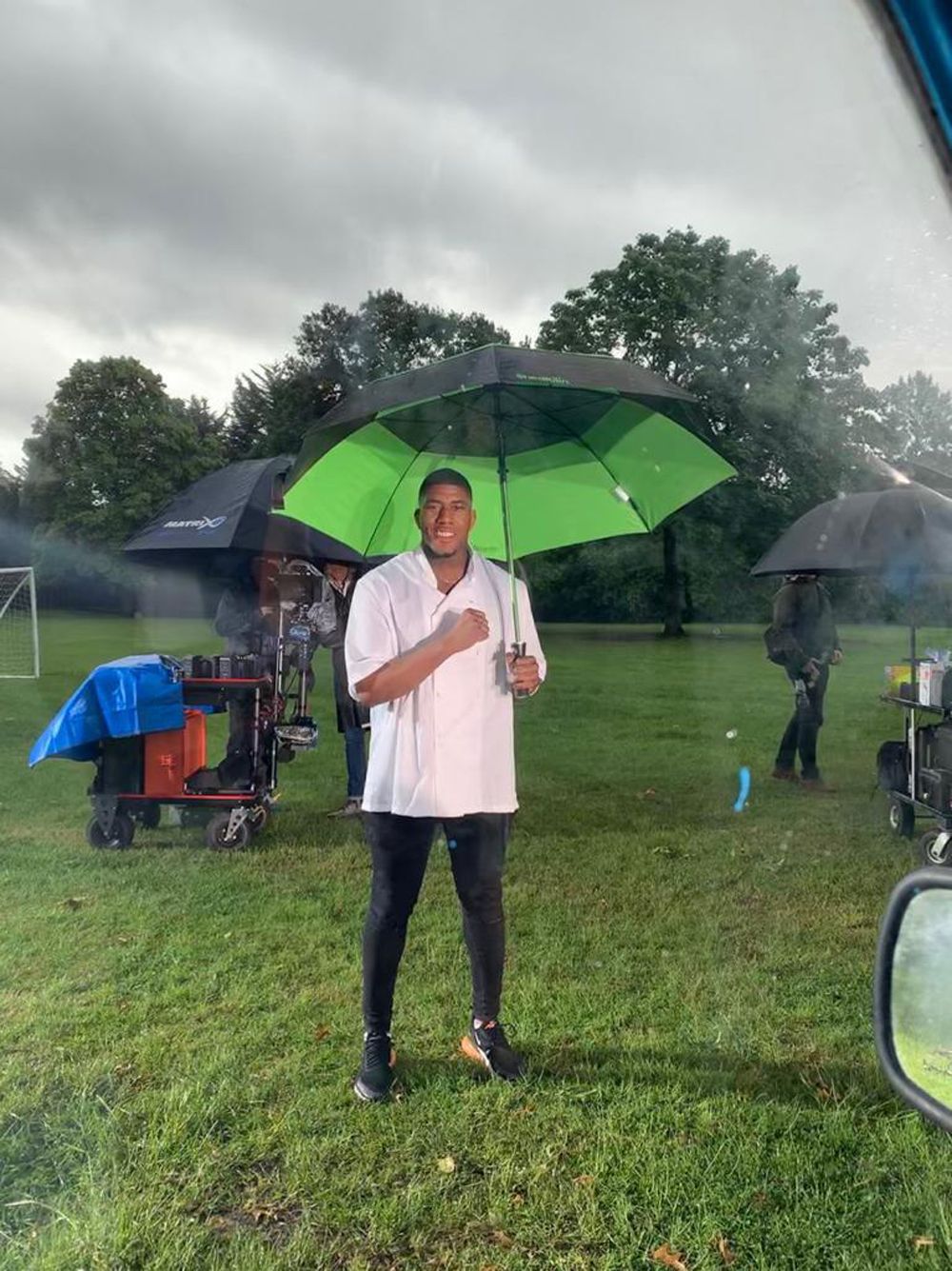 Iffy at the Lynx photoshoot (PA Real Life/Rizzo PR/@raphael_dh)
"I've probably made between three to five thousand pounds since I started doing it semi-professionally about a year and a half ago," he said.
"I did a photoshoot for the Sunday Times, where I had to hang upside down while they took pictures. That was pretty cool.Then I did a Lynx advert "Deliver the Chill" with Tinie Tempah."
"I met Anthony Joshua that day as well. He had come to film his part and was on his way out and said, 'You alright champ? Go do your bit' and that was it," Onwuachu continued.
"There are definitely worse people to be compared to. I could look like Garfield, so I can't complain!"
"I really admire AJ. He represents himself and the country so well. He works really hard and he's a great role model for lots of people."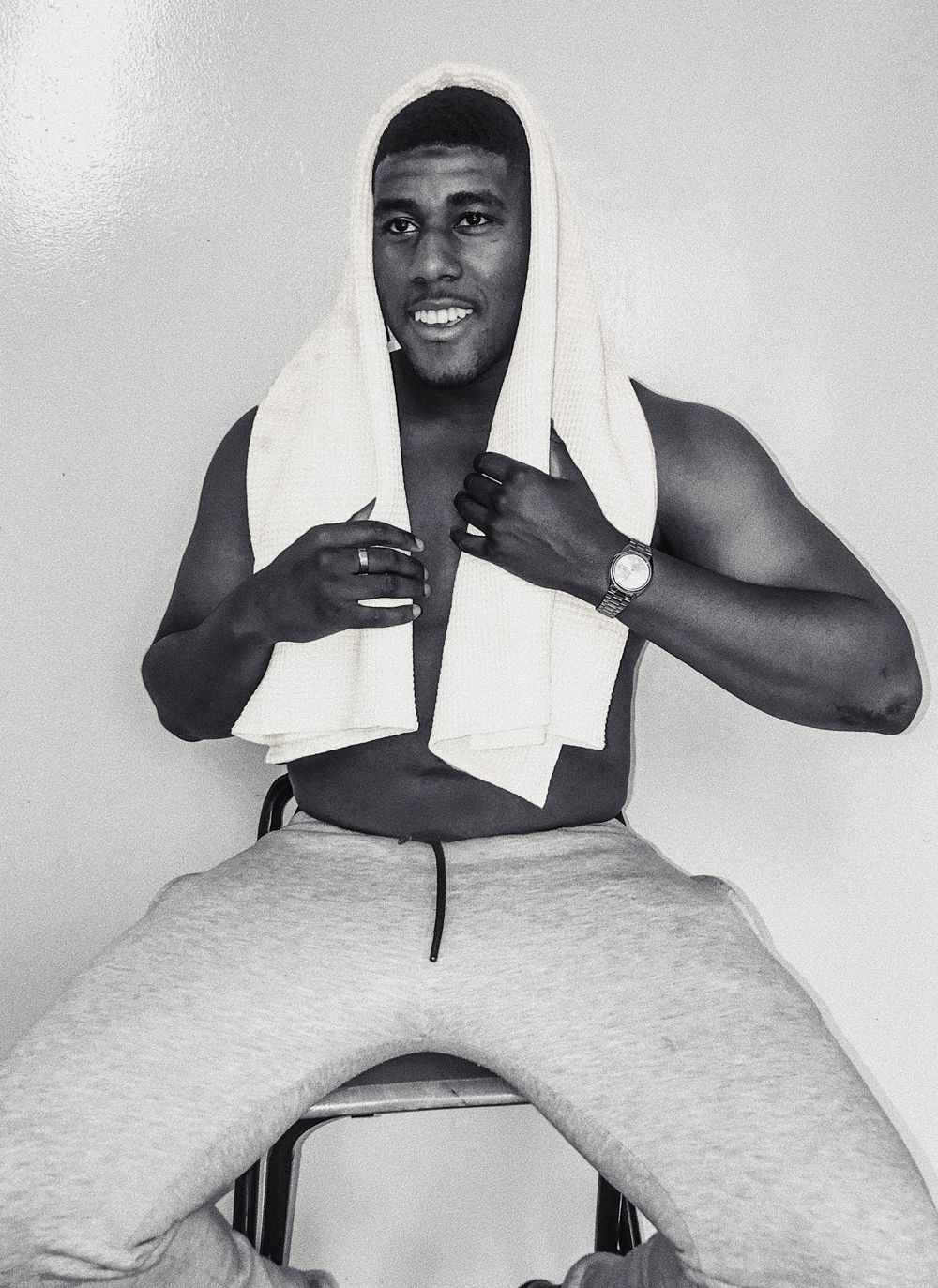 Iffy (PA Real Life/Rizzo PR/@raphael_dh)
"I don't do anything in particular to look like him. I like to keep myself in shape and I play football semi-professionally, but I don't have a perfect body like him," he saod.
While Onwuachu does not make a living from his lookalike work, he reaps lots of benefits from looking like AJ. Like free entry to clubs and a certain status around London's Chelsea.
"I enjoy going out, so this enables me to do that and meet different people. I get free entry to lots of clubs in Chelsea. They all know me as AJ. They know I'm not him, but they've given me the nickname," he said.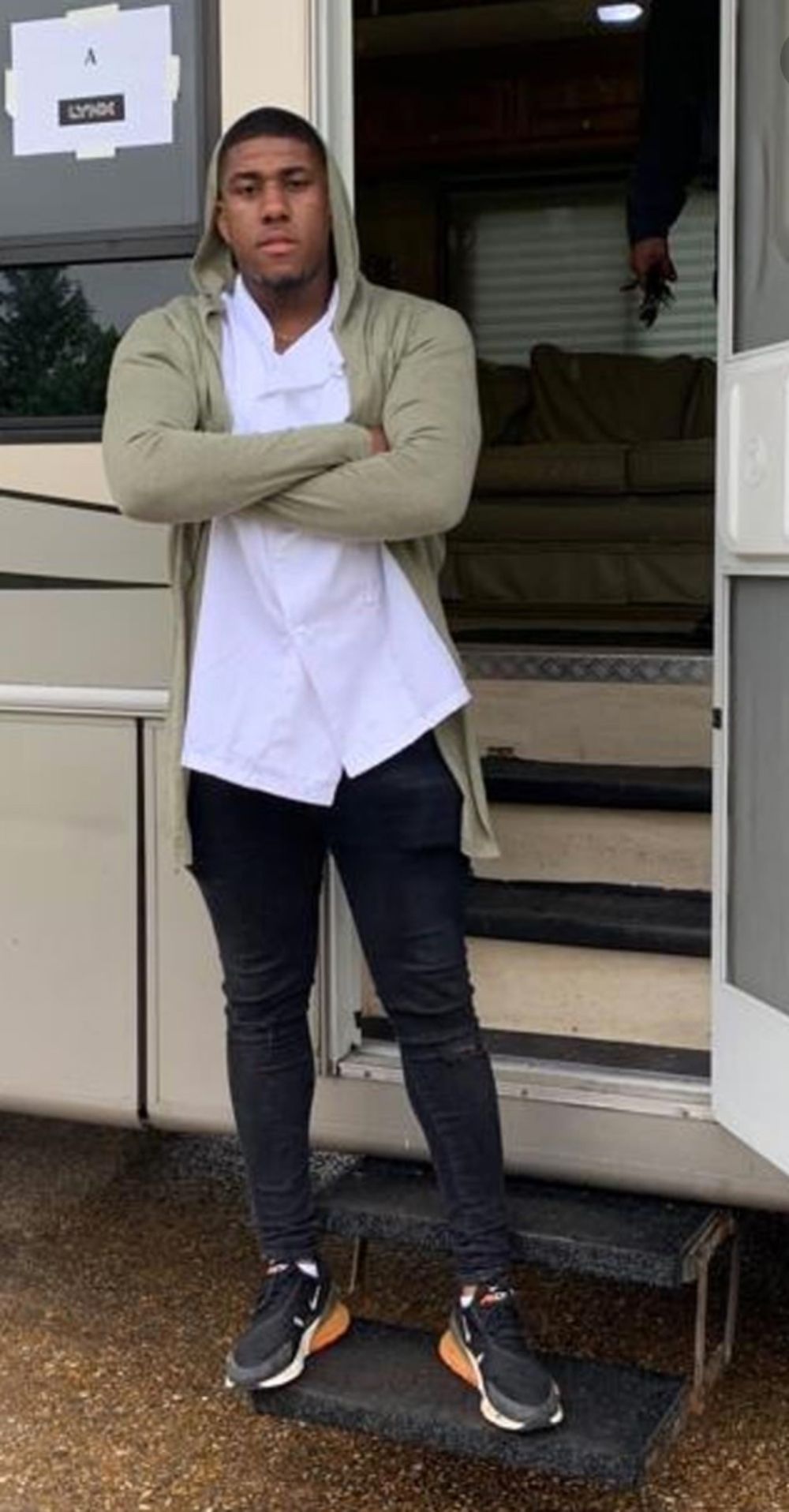 "I'd like to milk it for a few years, because it's a lot of fun. I've applied for a few adverts and have one coming up – it's quite a big one, so I can't say too much," he said.

One of the funniest moments for Onwuachu happened when he was working as a barman at the Goodwood Festival of Speed in West Sussex a few years ago.
"A crowd of people started chanting, 'Oooh Anthony Joshua,' and it was just little me at the bar. It was funny," he said.
"Then I was going for a late night run once and someone was jogging behind me and started shouting, 'Joshua!' He said he was really happy to see me and was telling me how much he liked me and wanted to run with me on my route."
"He kept taking pictures of us and really thought I was AJ. He was asking about my training routes and if I was ready for my next big fight, the one against Alexander Povetkin last year."
"I ended up going along with the whole thing, because I didn't want to disappoint him!"