You may have noticed that, as per usual, a substantial slice of America is losing their ever-loving minds over the pandemic containment efforts.
Never mind what happened in China, Italy, Spain, France or the UK, and never mind that prominent leaders of the protests to end the lockdowns are now themselves coming down with the virus.
---
Some people in this country continue to insist, utterly devoid of evidence, that America is somehow exceptional and the pandemic won't affect us the way it has practically ever other country on Earth. These lockdowns are ridiculous because *checks notes* reasons, or something.
The latest voice to take up the cause of nobly marching people to their deaths in the name of economics is none other than revered Tesla and SpaceX cofounder Elon Musk. But he did so with a tweet that quickly turned into a deeply stupid, wildly embarrassing self-own.
Ol' Elon has been out here the past couple days acting an absolute fool on the Twitter machine. "Give people their freedom back!" reads one of his tweets. "Bravo Texas!" reads another, followed by a news story about Texas reopening its economy against the advice of basically every reputable expert on the face of the planet.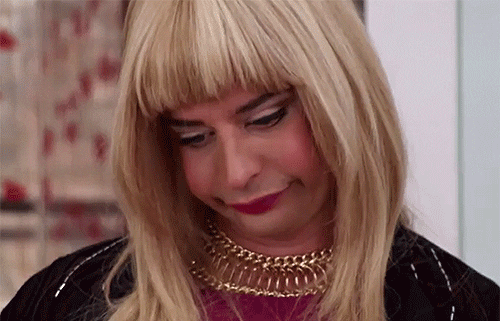 nick kroll omg GIFGiphy
But it was one particularly overwrought tweet from yesterday that resulted in Musk sort of being hoisted with his own petard, because it directly contradicts not only the science, but Elon Musk himself.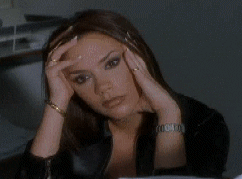 victoria beckham eye roll GIFGiphy
"FREE AMERICA NOW" Elon's very viral tweet reads. It's a silly tweet on its face, but it's hard to appreciate just how dumb it is until it's given the context that YouTube's Ryan Wyatt provided when he quoted Musk back at himself in response—with a tweet he made in 2017 quoting Ataturk:

"If one day, my words are against science, choose science."
Congratulations, Elon Musk and all his stans, the day Elon Musk warned you about, when you should stop trusting Elon Musk, has come.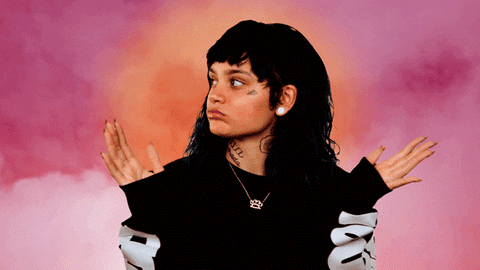 awkward clap GIF by KehlaniGiphy
Elon's wildly foolish self-own has racked up over 4,000 retweets as of this writing, and nearly that many comments on Reddit, where it has blown up in the "facepalm" subReddit.

Yep, Musk's little stroke of brilliance has really gotten people talking.
"I used to think quite highly of Elon Musk but the recent series of tweets has put him back into perspective for me - he's just another egotistical billionaire whose wealth comes first." --CakeSpirit
"HOW COULD THIS HAPPEN TO ME? WHY DID YOU BETRAY ME ELON YOU WERE THE ONLY COOL BILLIONAIRE NOOOOOOOOOOO" --i_like_turtles_lmao
"I got banned from his subreddit for posting about how he said we'd have close to zero cases by the end of April. His fans are a bunch of cultists" --idaaHmiraK

"...Are people really surprised the guy who got all his money from his parents emerald mine in South Africa are mad he can't make people go back to working for him at great personal risk?..." --PbOrAg518

"Small reminder that his plan on populating mars involves indentured servitude. I think his fan base is unjustified. He doesn't hold sole responsibility for the great accomplishments of spaceX. There is a bit of a Steve Jobs effect surrounding his celebrity status." --KillGodNow
"Maybe he's always been opportunistic, manipulative trash, but that'd be too simple an explanation" --redthunda69
Speaking of explanations for what, exactly, has Elon so upset, several Redditors offered some pretty simple ones.
"It isn't complicated. He is a billionaire and this is affecting his billions. He isn't at risk and could continue to isolate if he wants to. He wants his employees back to work risking their lives for his investment."
"Musk has done some cool stuff. But it doesn't change the fact that he is a predator." --MuellerisUnderMyBed
"All he wants is more money tesla is shut down thats all he cares about" --SuckThisRichard
"He wants to hit a stock price goal so he will get hella paid. If the US stays shut down he won't hit his goal. It's all about money." --IllustriousSpirit1
"He has something like $700,000,000 on the line if his stock price stays above a certain threshold for a certain period of time." --s_0_s_z
Anyway, lest you think this weird tweet is a one-off, Musk went on to call the stay-at-home orders "fascist" in a call with investors the following day.
Tesla and SpaceX CEO Elon Musk railed against stay-at-home orders meant to slow the coronavirus pandemic, calling t… https://t.co/X3iT93etHv

— CNN Business (@CNN Business) 1588287606.0
Interesting how crisis brings out the true character in all of us, isn't it?