Doorbell cameras plus drunk/annoyed Brits equals TikTok gold.
It's an equation that Football Fanz Banter Page (@fbpz1) nailed when they posted a doorbell video that shows a conversation between one drunk hubby and his very annoyed partner.
The video has about a million views at this point, and it's easy to understand why. Some people find the exchange hilarious; the drunk husband is in a great mood and the annoyed wife has quite a colorful vocabulary.
Listen for yourself, if you can. It's not exactly a family-friendly audio.
For those of you with sensitive ears around (or skimming this when you're supposed to be paying attention during another meeting that could have been an email) we will describe what's going on.
It opens with our drunken hero swaying in front of the door and shushing himself. He asks his wife what she's doing.
His wife uses the doorbell camera to whisper/shout and tell him:
"The key's in the letter box, you f*cking fat c*nt"
He responds by proclaiming his love for her.
Unimpressed, she tells him to hurry up and get in "you f*cking kn*b" because this is a proper British love.
Hubby was too caught up in his feelings to hear her, apparently, because he asks her where the keys are even though she just told him they were in the letter box. She repeats herself, only to have him scoff at the idea of the keys being in there.

It takes some back and forth, and her scolding him about potentially waking the baby, but he is eventually convinced to just look in the letter box (he politely says 'hello?' when he opens the box) where he finds the keys.
Much to his astonishment.
This is the same face 7 year-olds make when they see a cool magic trick.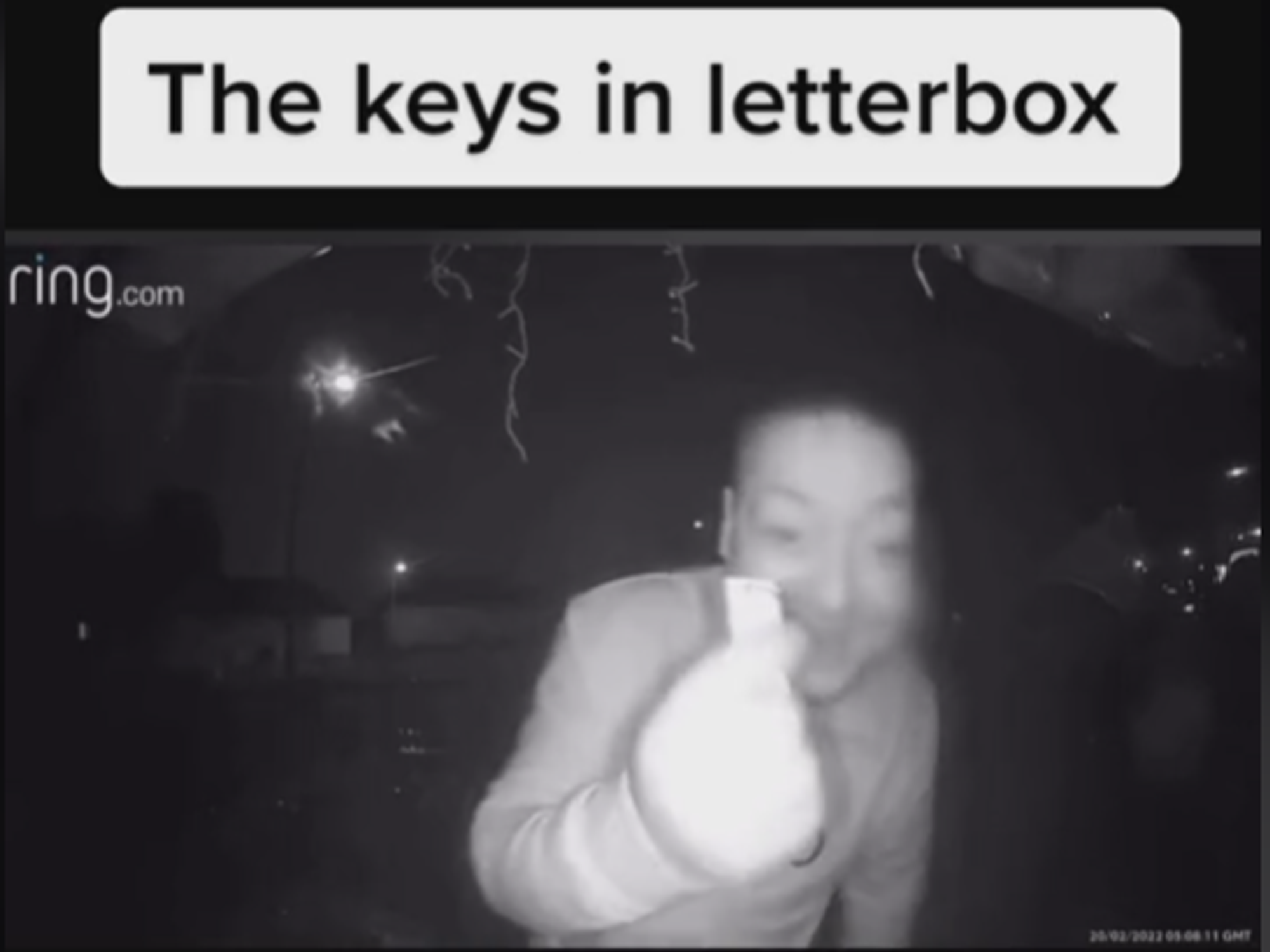 @fbpz1/TikTok
He fumbles with the keys once he's got them, which makes the dog start barking from inside the house. That sets off a domino effect of scoldings—husband scolds dog, wife scolds husband.

The video ends when he makes it safely inside.
TikTok is in love.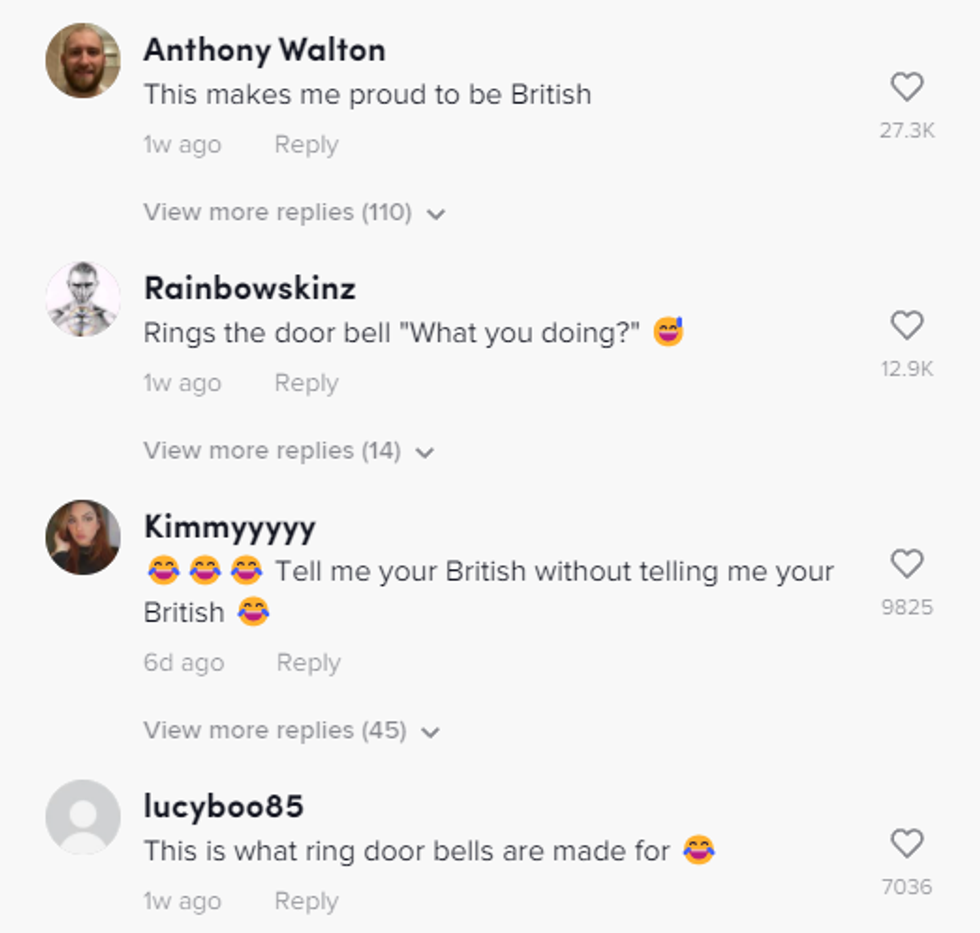 @fbpz1/TikTok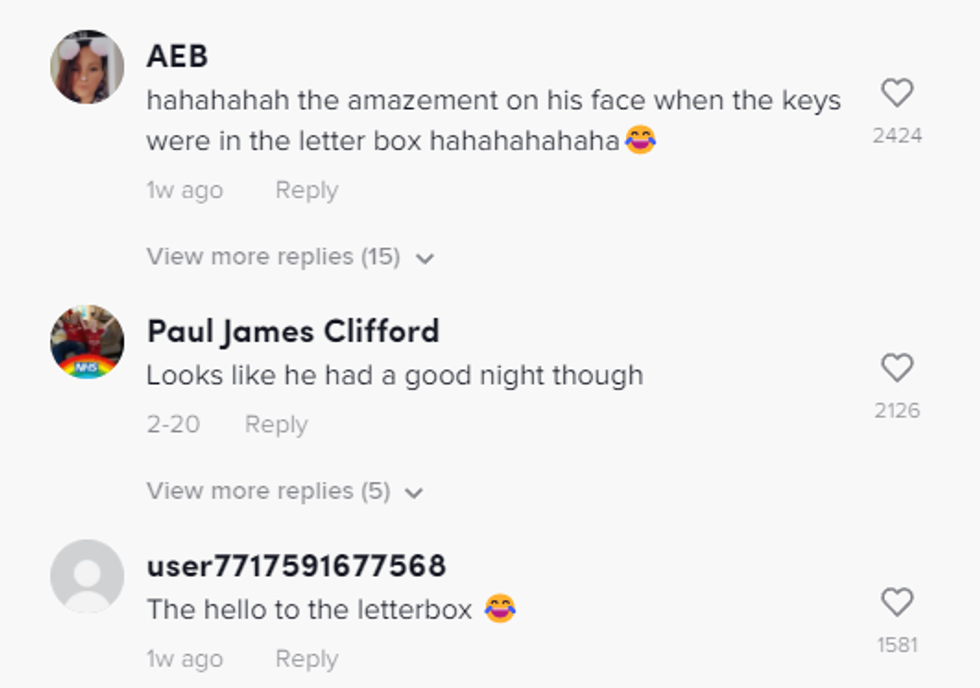 @fbpz1/TikTok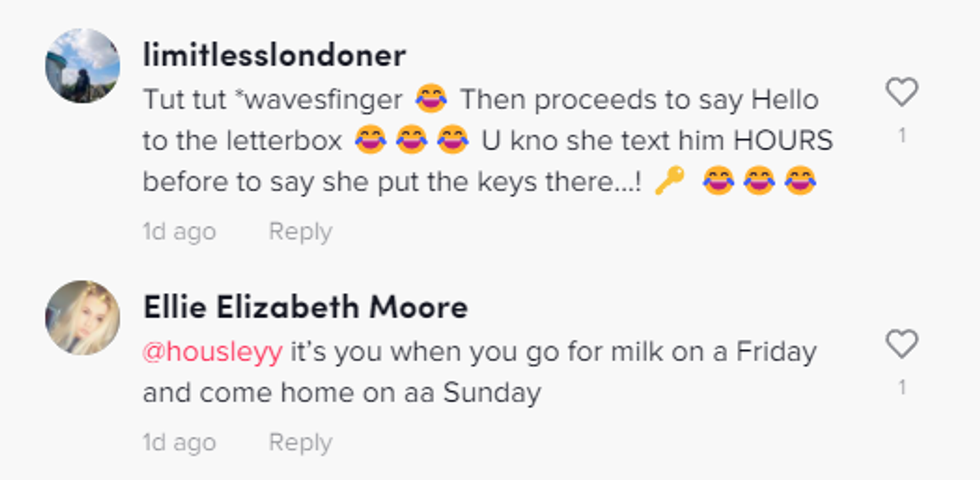 @fbpz1/TikTok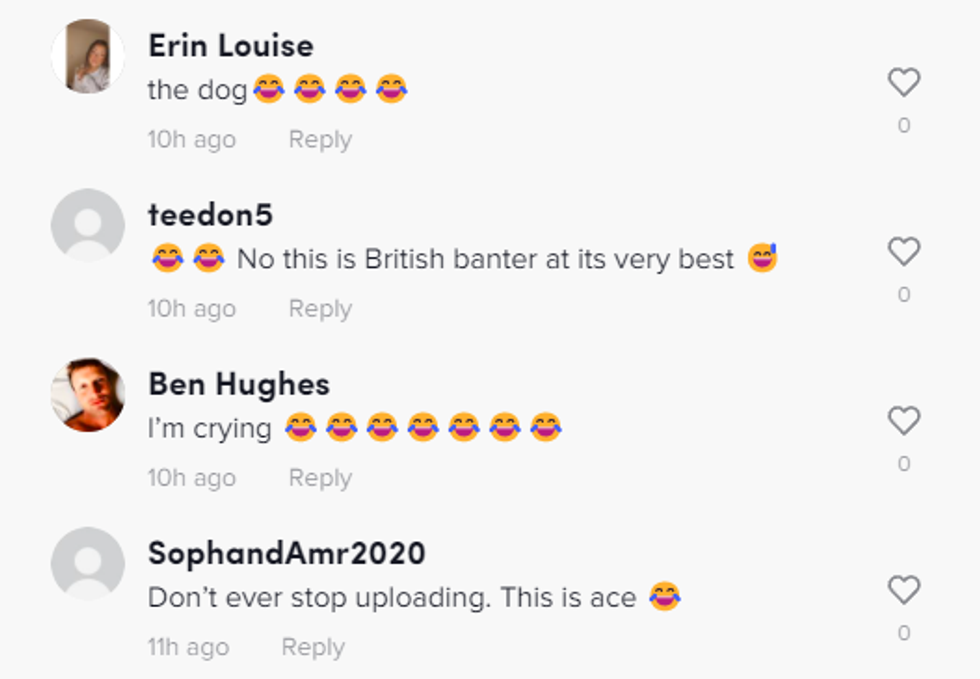 @fbpz1/TikTok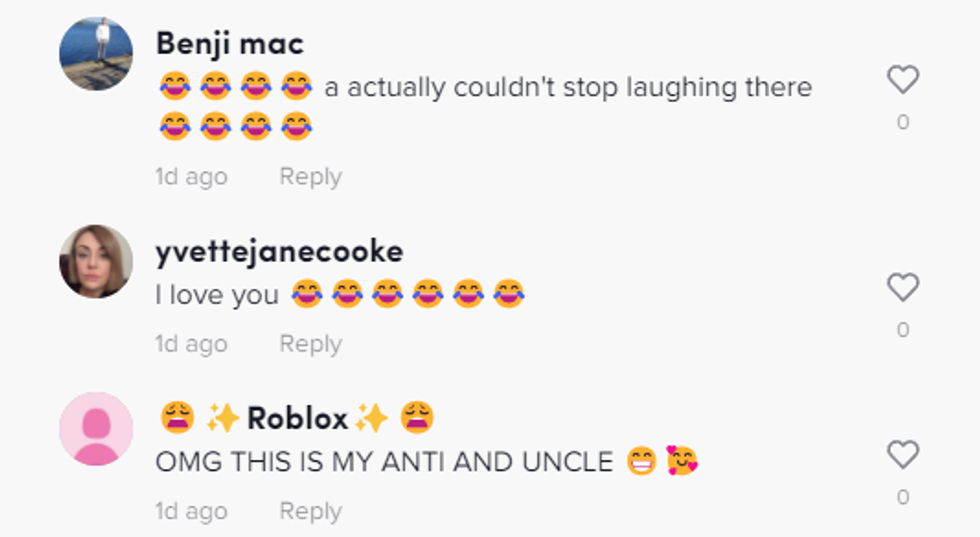 @fbpz1/TikTok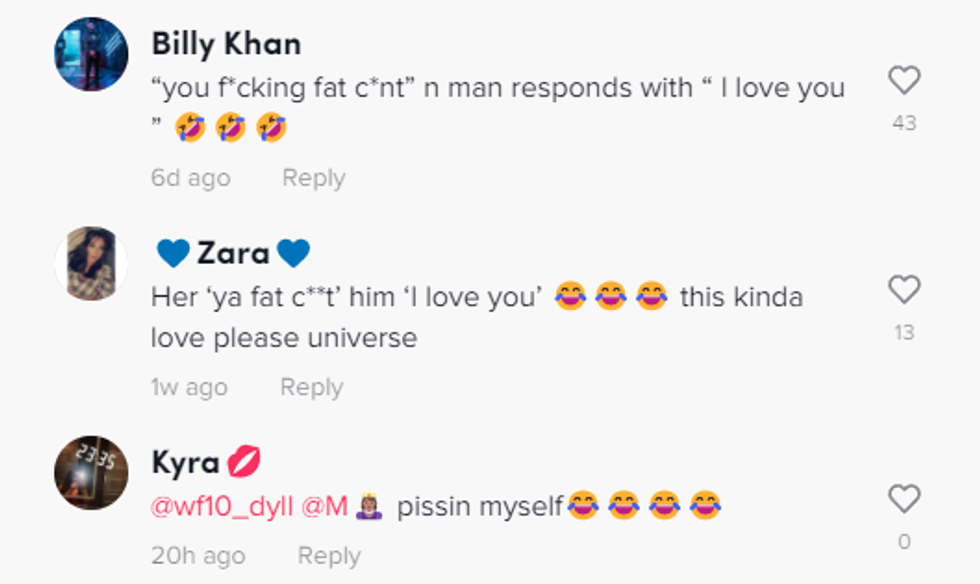 @fbpz1/TikTok
When the video got big, our hero hubby stepped forward!
It turns out his name is Ian, and his wife's name is Tanya. According to some comments from friends, they're a fun loving couple with five kids.
Ian has a few things he wants the world to know:

@fbpz1/TikTok

@fbpz1/TikTok
Cheers, Ian and Tanya.
May all of TikTok find a love like you "f*cking c*nts."