A man driving a company van through the streets of Ottawa, Canada, in the rain, intentionally swerved into puddles for the sake of soaking pedestrians.
The miscreant driver thought he could have some fun at the expense of innocent people as if they were targets in a video game, but his gaming impulse wound up costing him his job.
---
Three of his drenching sprees were caught on this dashcam video that was viewed over 2 million times, according to WYFF.
In the video that was posted on YouTube, Black & McDonald was identified as the owner of the company van.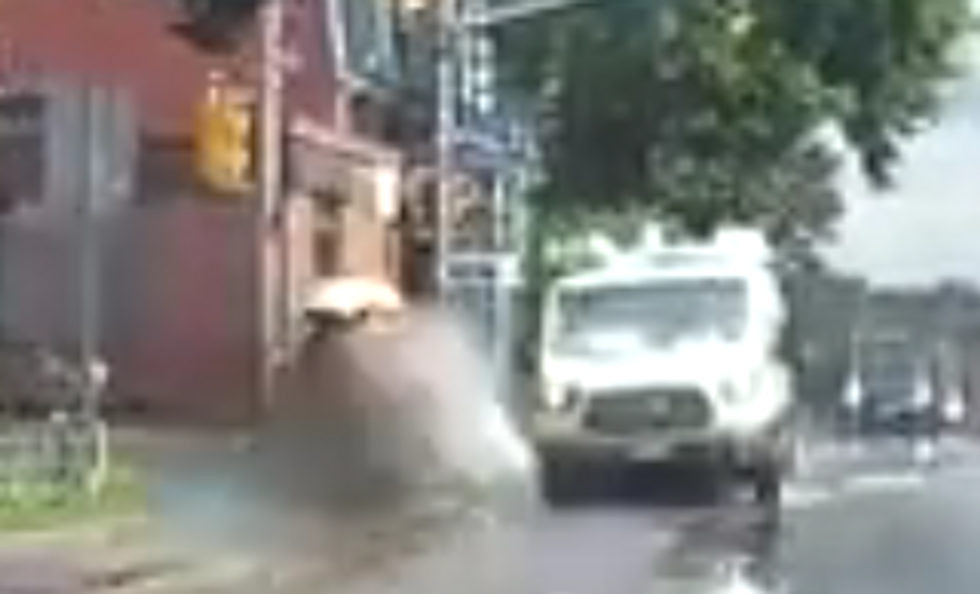 The umbrella could only do so much.(Saif Khan/YouTube)
Black & McDonald, a construction engineering company, fired the individual behind the wheel on Sunday for the "unacceptable" behavior and issued this statement on Facebook:

"We apologize to everyone impacted by the recent incident in Ottawa of unacceptable driving by one of our van drivers."
"We want to reassure the public that safety is our #1 priority. This is an isolated incident and the individual is no longer employed with Black & McDonald."
But some people upset over the dashboard video wanted further justice.


Facebook
Some questioned anyone who would do something like this and anyone who would find it funny.

Facebook
@CBCOttawa What a jerk! The company should be offering restitution to the people their employee splashed #KarmaWillGetYou

— Socially Distant🤿 (@Socially Distant🤿) 1532983401.0
But there was another contingent of sympathizers who found nothing wrong with the reckless driving and advocated for the unemployed trickster.


Facebook

Facebook
The cruel stunt managed to elicit a few laughs from some people.

Facebook
But at the end of the day, Black & McDonald was praised by most people for their good judgement call in firing the driver.


Facebook

Facebook

Facebook

Facebook
Hopefully, he learned his lesson.

@CBCOttawa let this be a warning to people who drive like stupid children when in command of a company vehicle. Bet… https://t.co/OFc3EsL5Dk

— Grahame 💁🏻‍♂️ (@Grahame 💁🏻‍♂️) 1532970355.0
Or not.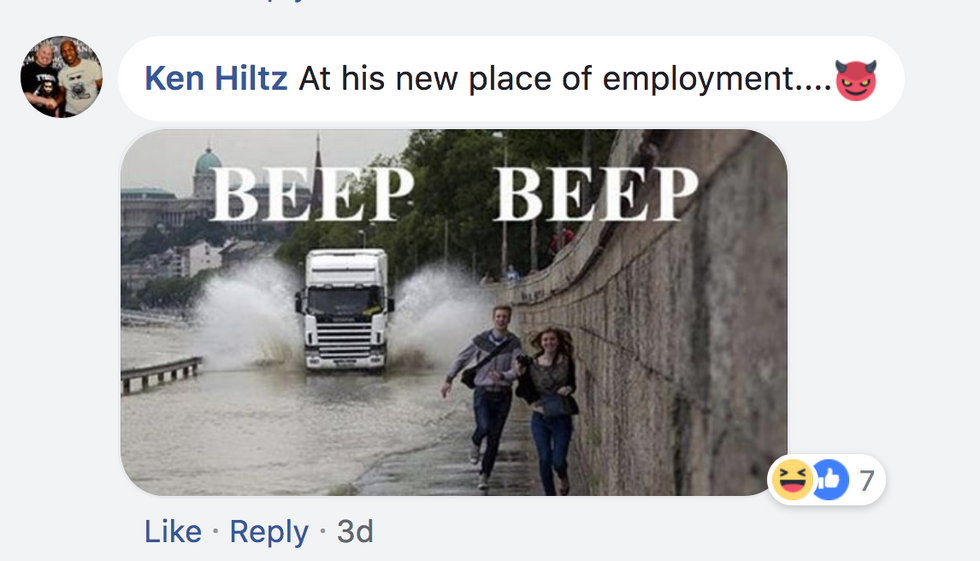 Facebook