People are outraged at a shocking video of multiple teenage girls attacking one of their peers, who allegedly has special needs.
Twitter user @D4MURE, a friend of the victim, shared the video across social media and it soon went viral.
---
Watch the disturbing attack below.
These girls jumped my friend Janise Harris who has a mental disability that has been progressing since the passing… https://t.co/B2eZWuVZmS

— 𝐭𝐲𝐥𝐚 *+🧚🏽‍♂️ (@𝐭𝐲𝐥𝐚 *+🧚🏽‍♂️)1563849650.0
The video garnered millions of views and the attackers were soon identified.
They took to Facebook Live with a tearful attempt to apologize.
A Group Of Girls Jump A Disable Girl "Cry On Facebook Live After Being Caught" 😢😢 www.youtube.com
Now, the teenage attackers have been charged with aggravated battery and mob action, and the video prompted Chicago police superintendent Eddie Johnson to speak out:

"Actions depicted in the video are difficult to watch, to say the least, and I hope that they become a teachable moment, for not only these young individuals but actually for all of us. Hate, bullying and bigotry are cancers of our society that do nothing but break and divide us."
Apology aside, people aren't quite ready to be so forgiving.
@melanin_molly @D4MURE No empathy for them crying after attacking that poor girl.

— live pop (@live pop)1563973816.0
@melanin_molly @D4MURE Hell naw yall going to jail #period

— *Autumn Cleopatra* (@*Autumn Cleopatra*)1563989335.0
@melanin_molly @D4MURE if they can handle assulting an innocent person, honey they can handle the backlash... keep it coming.

— I can see things... (@I can see things...)1563998789.0
@melanin_molly @D4MURE You're sorry you got caught period. come correct

— jordyy 🌻 (@jordyy 🌻)1564000588.0
@melanin_molly @D4MURE lmao! they need to learn a lesson. not necessarily incarceration. But work in a special needs environment.

— STUDIO 928 (@STUDIO 928)1564076656.0
@melanin_molly @D4MURE And now they know how scared Janice was, huh?

— Artemis Portraits (@Artemis Portraits)1563911296.0
After a hearing at the Cook County Juvenile Justice Center, the mother of one of the girls defended and expressed disappointment in her daughter.
"She's a good girl when she wants to be. I'm not for her beating on anyone. I'm just so irritated with all this."
At least one of the girls remains in a juvenile detention center for her protection.
Instilling kindness as a virtue instead of a weakness is important. Instilling cruelty as a vice versus cool is tantamount.
Spread the message with this shirt, available here.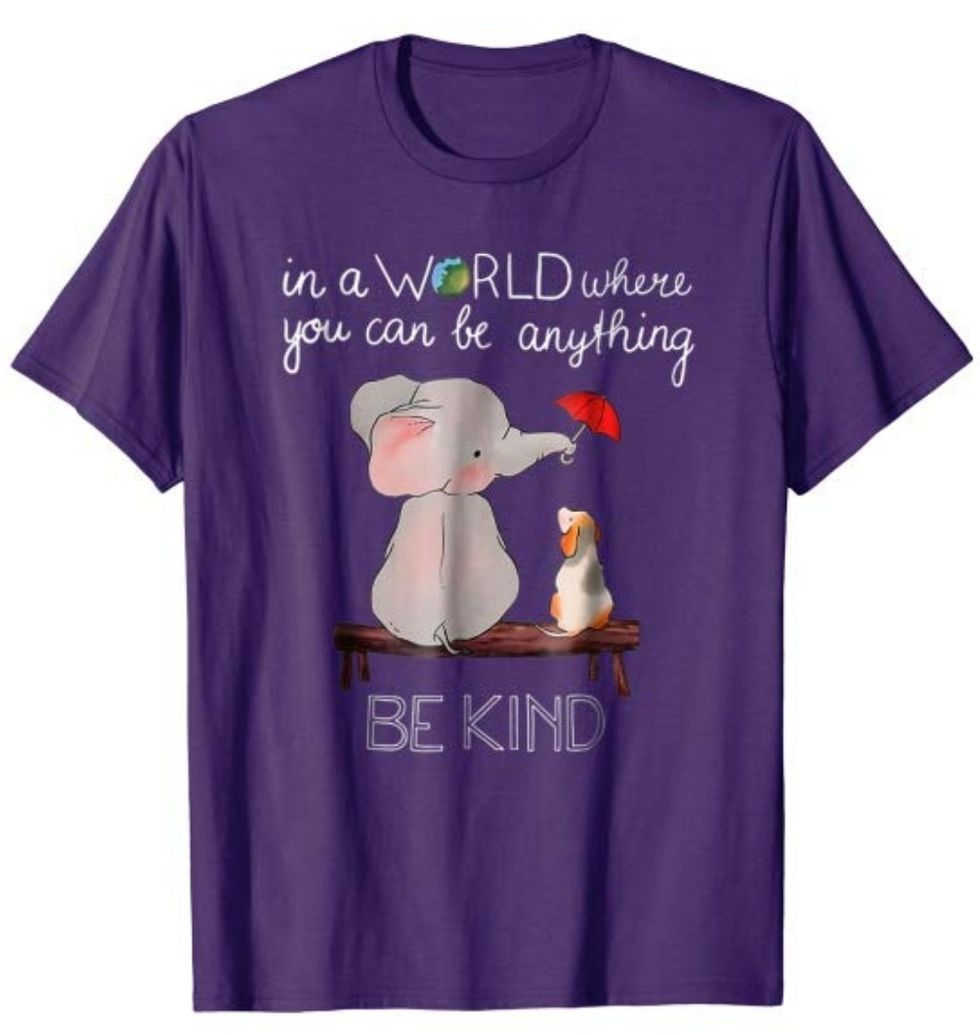 Amazon