Bruce Willis returned to the location featured in his career-defining Die Hard film for an emotional video post for the movie's 34th anniversary.
Earlier in March, Willis announced his retirement from acting after he was diagnosed with aphasia–a rare brain disorder that impairs cognitive abilities, including communication skills.
However, Willis was not yet keen on disappearing from the public eye forever.
To commemorate the anniversary of the 1988 blockbuster, his wife Emma Heming Willis posted a black and white video of him standing atop the Fox Plaza building.
After its completion, the 34-story building in Los Angeles served as exterior shots for the fictional Nakatomi Plaza building where the events of Die Hard took place.
The film centered on Willis as New York City police detective John McClane, who gets caught in a hostage crisis on Christmas Eve at a Los Angeles skyscraper while visiting his estranged wife in the hopes of reconciliation.

It is considered one of the greatest action films as well as one of the best Christmas films.
Due to its popularity for revitalizing the action genre, Die Hard launched a succession of sequels, Die Hard 2 (1990), Die Hard with a Vengeance (1995), Live Free or Die Hard (2007), and A Good Day to Die Hard (2013).
Fans were delighted to see their all-time favorite and unassuming action hero returning to the very spot where he made a lasting impression on filmgoers over three decades ago.

@emmahemingwillis/Instagram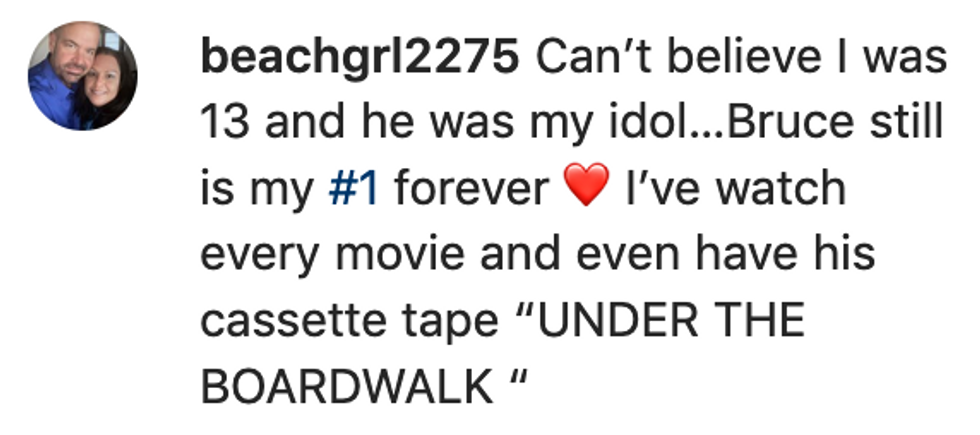 @emmahemingwillis/Instagram

@emmahemingwillis/Instagram

@emmahemingwillis/Instagram

@emmahemingwillis/Instagram

@emmahemingwillis/Instagram

@emmahemingwillis/Instagram
News of the actor''s diagnosis devastated industry colleagues, including film director Kevin Smith–who was prompted to apologize after publicly complaining about his working relationship with Willis during filming for 2010's Cop Out.

Demi Moore–who filed for divorce from Willis in October 2000—broke the heartbreaking news of his diagnosis on Instagram.
The Ghost actress wrote:
"To Bruce's amazing supporters, as a family we wanted to share that our beloved Bruce has been experiencing some health issues and has recently been diagnosed with aphasia, which is impacting his cognitive abilities."
"As a result of this and with much consideration Bruce is stepping away from the career that has meant so much to him."
"This is a really challenging time for our family and we are so appreciative of your continued love, compassion and support."
"We are moving through this as a strong family unit, and wanted to bring his fans in because we know how much he means to you, as you do to him."
Moore concluded her post by echoing Willis' mantra to "live it up" and endeavored with his family "to do just that."
She signed off along with their kids, Rumer, Scout, Tallulah and Willis' current wife Emma.