Sometimes when you ask questions, you get answers you may not like, but sometimes those answers are funny.
TikTokker Eric Jeng found this out quickly when he took his usual interview-on-the-street approach to an older British gentleman who was out and about in New York City.

Or rather, "New York Sh*tty,'' according to the gentleman, who then proceeded to hilariously rip into Americans and New York City.
What's wrong with Americans?
Well, nearly everything, according to this man, who mocked them for their lack of passports, boring travel destinations, and "nil" interest in other countries and peoples. He also took a moment to point out the flaws in New York City's street infrastructure while he was at it.
But then, oh, the twist.
"What does he love most about Americans?" Jeng asked.
"My wife," the man replied and grinned at the camera.
Reactions to this interview were quick to appear on the popular TikTokker's video as it went viral.

@ronnygb/TikTok

@anachristinagudme/TikTok

@jack_13_36/TikTok

@faeiryne/TikTok

@tyler58651/TikTok
There were those celebrating this man's truly British sense of humor and definite aim to be funny.


@martinishaken2/TikTok

@leerogs/TikTok

@grcphoto/TikTok

@hays556/TikTok

@hartexfeelsgood/TikTok
Finally, there were those who commented on his answer for what he loves about America.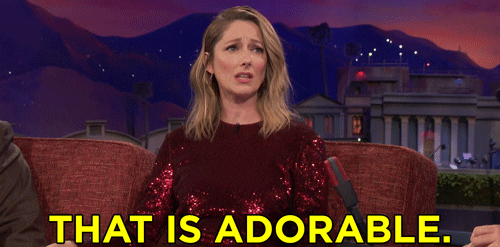 Giphy

@kylemidwest97/TikTok

@severelyhomemade/TikTok
Here's hoping he finds things to like about his wife's home country.
Or at least more things to denigrate in such a hilarious manner.