Brian Cox stunned social media users with a bold fashion choice when he showed up on The Tonight Show Starring Jimmy Fallon.
The 77-year-old Succession star strode to his seat in sockless loafers and tight beige trousers.
As he took his seat, Fallon welcomed the Scottish actor by referring to him as "Goatleg Greg," which prompted Cox to show some leg by revealing his "goatskin trousers."
"You get this with the rest of the goat," said Cox.
To which Fallon commented:
"You really are a method actor."
GQ shared a screenshot of Cox on the show and posted it on X (formerly Twitter) and captioned it with:
"Brian Cox hit 'The Tonight Show' in pitch-perfect loafers."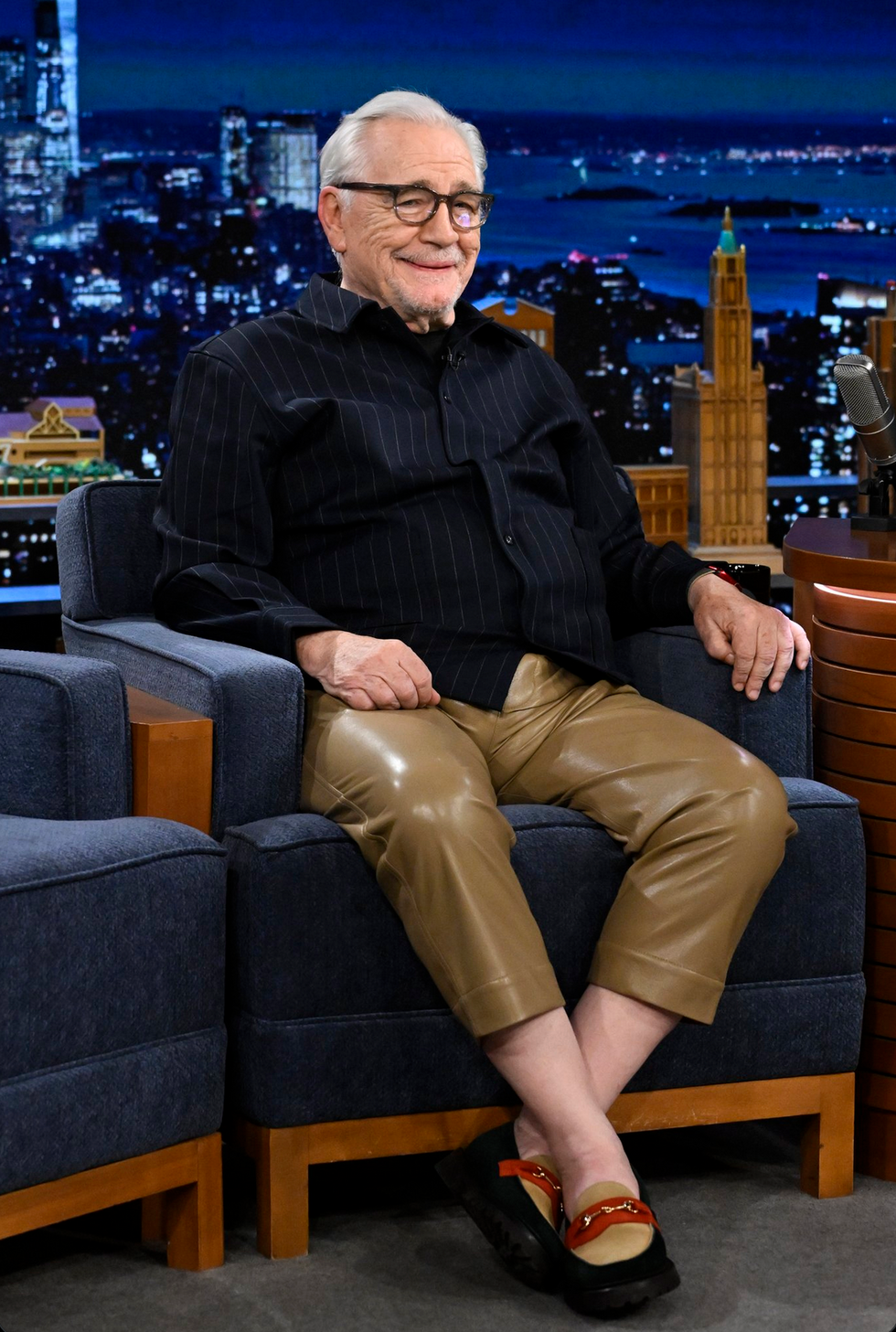 @GQMagazine/X
People did a double-take at the stylish septuagenarian.
Some were more concerned about Cox's comfort.
During the Tonight Show interview, Cox talked about acting for over six decades, and the one time he thought he was cast in a James Bond film when he got the call for the game show, 007: Road to a Million.

You can watch the video here.

Brian Cox Signed Up for 007: Road to a Million Thinking it Was a James Bond Film | The Tonight Showyoutu.be