If you're not offended, you can come to the cookout.
---
The Facebook page Mookie the Magnificent kicked things off––black people have lots of questions for their white counterparts, apparently, and we get it.
"Why don't y'all believe in wearing pants in the winter?" Mookie asked, a jab against those frat bros in gym shorts when it's -356 degrees outside.
Others soon joined in and the questions were hysterical.
Yeah, what's up with that?


She's so "Fancy," though.


Yes, tell us who created this blight on humanity!


Hey, hey, hey... one at a time!


That's not you spell it, but we're guessing many white people wonder the same.


Ah, the age-old question.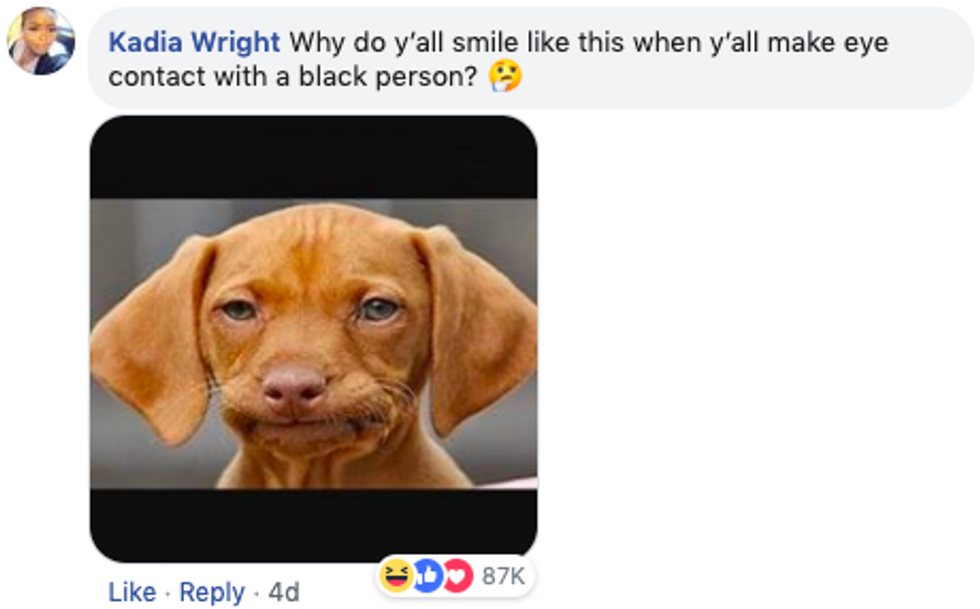 Rebels without a cause.


YEAH, WHAT'S UP WITH THAT?


We see you, white people.


I was on a cruise years back and it was like this Every. Single. Night.


Explain yourselves!


I'm judging you if you think Friends is funny.

Because we wouldn't have a movie otherwise!


Apologies.


Explain yourselves, white women.


DOWN WITH THIS EVIL INSTITUTION!

There was life before we discovered this thread, and now there's life after it.