It looks like they are having a lot of fun on the set of Big Little Lies.
---
This week, a series of photos emerged online showing actress and producer of Big Little Lies, Reese Witherspoon, throwing an ice cream at the back of guest-star Meryl Streep's head. Yikes! The images has fans of the show speculating on what the two mega-stars' characters are beefing over.
The HBO hit was a big Emmy winner this year, with Nicole Kidman taking the prize for lead actress, and Laura Dern winning for supporting actress. Season two of the show is set to begin in 2019.
Fans can't wait to see what unfolds for the ladies of Monterey.
BIG LITTLE LIES season 2 spoiler: There's apparently a scene in which Reese Witherspoon's character throws an ice c… https://t.co/S3HLWoGN9c

— Dave Quinn (@Dave Quinn)1533152674.0
Mood: Reese Witherspoon throwing ice cream at Meryl Streep on the set of Big Little Lies https://t.co/CnBzWjRKN0

— Much Ado About Cinema (@Much Ado About Cinema)1533153361.0
According to Witherspoon it was a direct hit.

Oh Matt! No need to pray. I got her ! 🍦🎯 https://t.co/nMitvPXETc

— Reese Witherspoon (@Reese Witherspoon)1533159094.0
People were impressed with Witherspoon's skills.
Reese Witherspoon is so powerful that she can keep two scoops of ice cream on a cone while throwing it at Meryl Str… https://t.co/8MilupJPwY

— Walt (@Walt)1533155404.0
Of course there were the jokes.
@NineDaves Am I the only one thinking Reese would eat ice cream Witherspoon?

— Ben Broadhead (@Ben Broadhead)1533174216.0
@babroadhead @NineDaves https://t.co/VF50k3o770

— Lemme.Hold.Gold (@Lemme.Hold.Gold)1533175540.0
When a new study reveals it's still unsafe to consume raw cookie dough https://t.co/1QCjbxgYME

— Marc (@Marc)1533165162.0
And with her satisfied expression we can guess it was a direct hit.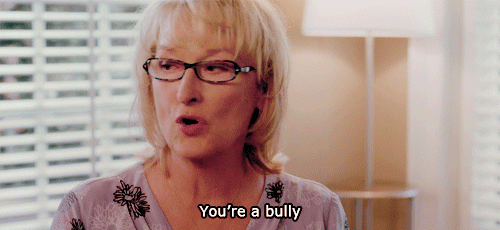 media.giphy.com
There's no footage yet on whether or not Streep retaliates.