TheWhite Lotus cast had a huge moment at Sunday night's SAG awards, but all eyes were on one particular cast member during the acceptance speech after the show won for Outstanding Performance by an Ensemble in a Drama Series.

The season 2 cast cheered and congratulated each other as they took the stage and gave F. Murray Abraham the honor of delivering the acceptance speech on their behalf.
In the speech, 83-year-old Abraham shared:
"This is the best job I ever had."
He proceeded to gush over the cast as well as everyone involved in making the series a success.
"[Creator Mike White] and [Producers David Bernad and Mark Kamine] pulled together an international company of technicians and actors."
"And we all lived together in the same place, we all ate together, and we all worked together."
"So this is not only for the actors, this is for the entire company."
Abraham then veered his speech to the deadly earthquake in Syria and Turkey and also shared a "prayer for peace in Ukraine."
He finished the speech by shouting:
"Union forever!"
As touching as Abraham's speech was, Aubrey Plaza's demeanor throughout the delivery seemed to be the focus on social media.
Throughout the speech, Plaza appeared annoyed... more so than the typical Plaza glare portrays.
You can watch the acceptance speech below.
Viewers of the speech, however, were quick to defend Plaza and had theories to support their stance.
Some claimed she was irritated because her co-star Jon Gries grabbed her arm and whispered something to her.
By her reaction, it appears he told her to fix her dress.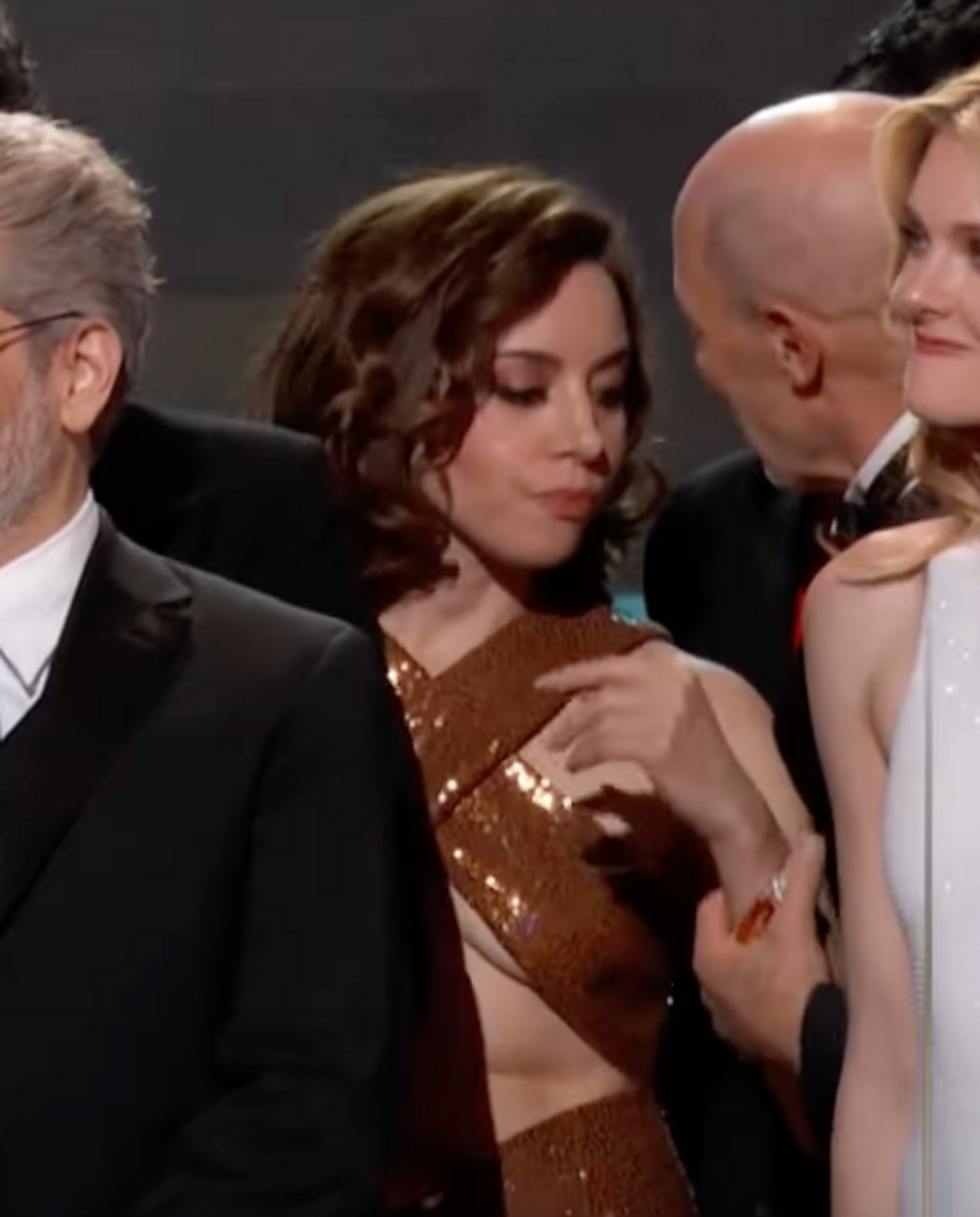 Netflix/YouTube

Netflix/YouTube
Some viewers also noted she was nearly elbowed in the face by a co-star during a celebratory embrace.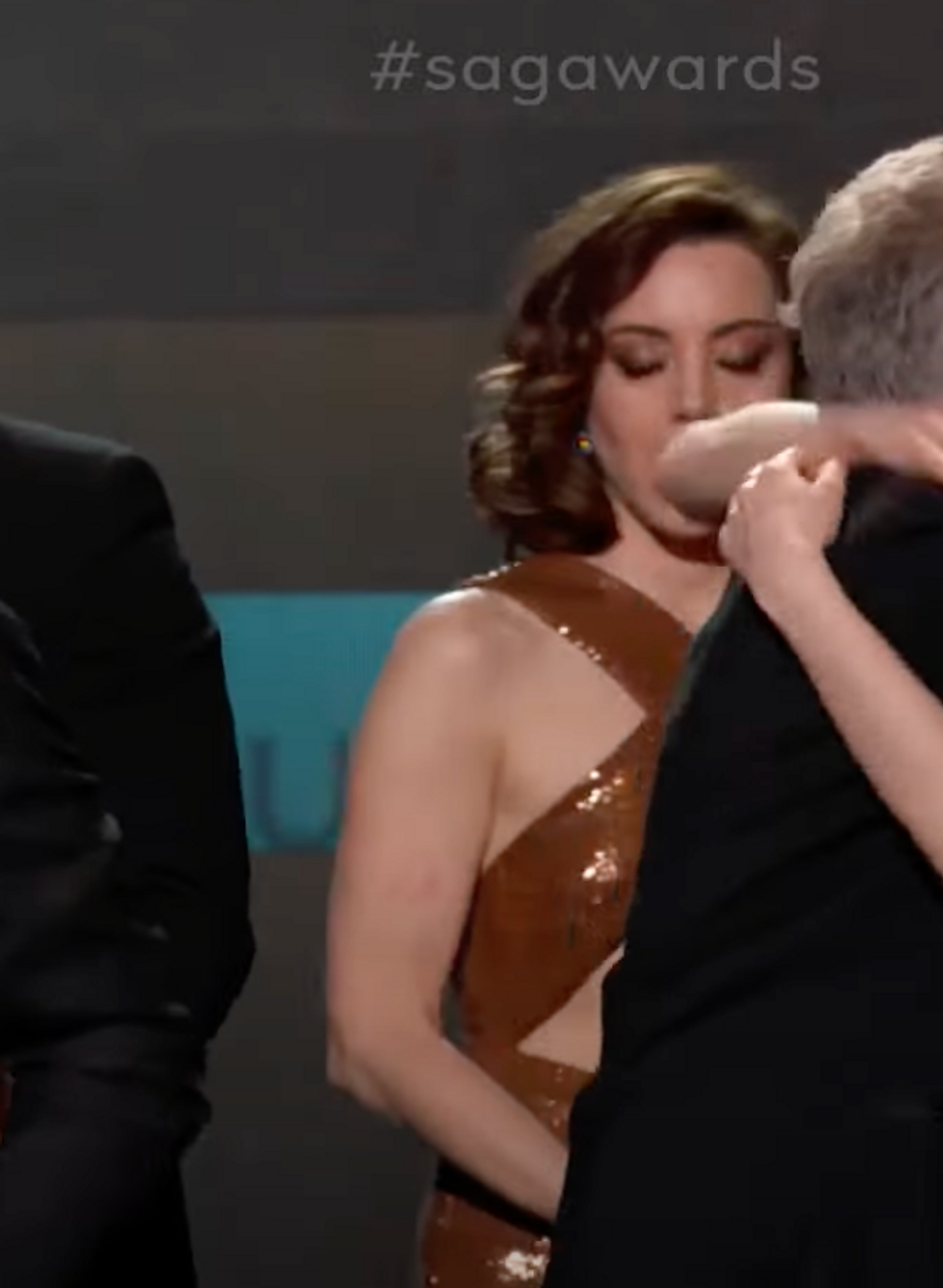 Netflix/YouTube
Netflix/YouTube
And one fan laid it all out for us, citing a combination of the reasons mentioned above in addition to moments in Murray's speech.
Netflix/YouTube
It seems she had a few reasons to be annoyed.