An ABC News staffer left many people outraged after referring to Indigenous people as "creatures" on the ABC News' streaming channel on Thursday morning.
Kyra Phillips was introducing an upcoming story about Indigenous people working in the entertainment industry as part of the network's reporting on Native American Heritage Month, which takes place during November in the United States.
Phillips introduced the story as being about "Indigenous creatures taking Hollywood and pop culture by storm."
The segment was about "Indigenous creators."
Phillips didn't correct her mistake nor issue an apology. Many online called out the media's frequent gaffes when it comes to representing Indigenous peoples in media.
The moment was captured and posted to TikTok by user Brooke Waukau, who goes by @indigenousdronepilot on the platform.
See the moment below.
Phillips was heard saying:
"Celebrating Native American Heritage Month, when we come back we'll take a look at Indigenous creatures taking Hollywood and pop-culture by storm."
As many have pointed out, given news anchors read all of their copy off of a teleprompter it's likely Phillips was meant to say "Indigenous creators" as ABC's online text of the story states, but she either flubbed the line while reading it or it was incorrect on the teleprompter.
Phillips seemed to recognize the error and could be heard asking "creatures?" just before Waukau's clip ends.

But as Waukau explained to Native News Online, even if it was a simple mistake, Phillips' gaffe points not only to the long history of dehumanizing Indigenous peoples but also to a long-standing problem with the way Indigenous people are treated by the media.
She told the outlet:
"I was taken back when I first seen it, but not surprised."
"For outsiders looking in, that misuse of words could look like a harmless mistake, but for Indigenous people it is a reminder of the mistrust and broken relationship we have with the media."

Waukau went on to point out the gaffe is particularly galling given how little coverage of Indigenous people there is in media in the first place.
Waukau—who is the Missing and Murdered Indigenous Women Task Force Coordinator for the Wisconsin Department of Justice—told Native News Online:
"We don't want [the media] to honor us once a year for Native American Heritage Month. We want them to do their job all year round and run stories on our missing men, women, and children."
The federal government's Bureau of Indian Affairs estimates there are currently 4,200 unsolved cases of missing and/or murdered Indigenous people. But despite the enormity of the problem, it is rarely covered in mainstream media.

But as ᐋᐧᐱ ᒪᐢᑯᓯᐢ stated on Facebook:

ᐋᐧᐱ ᒪᐢᑯᓯᐢ/Facebook
The memes were immediate and many.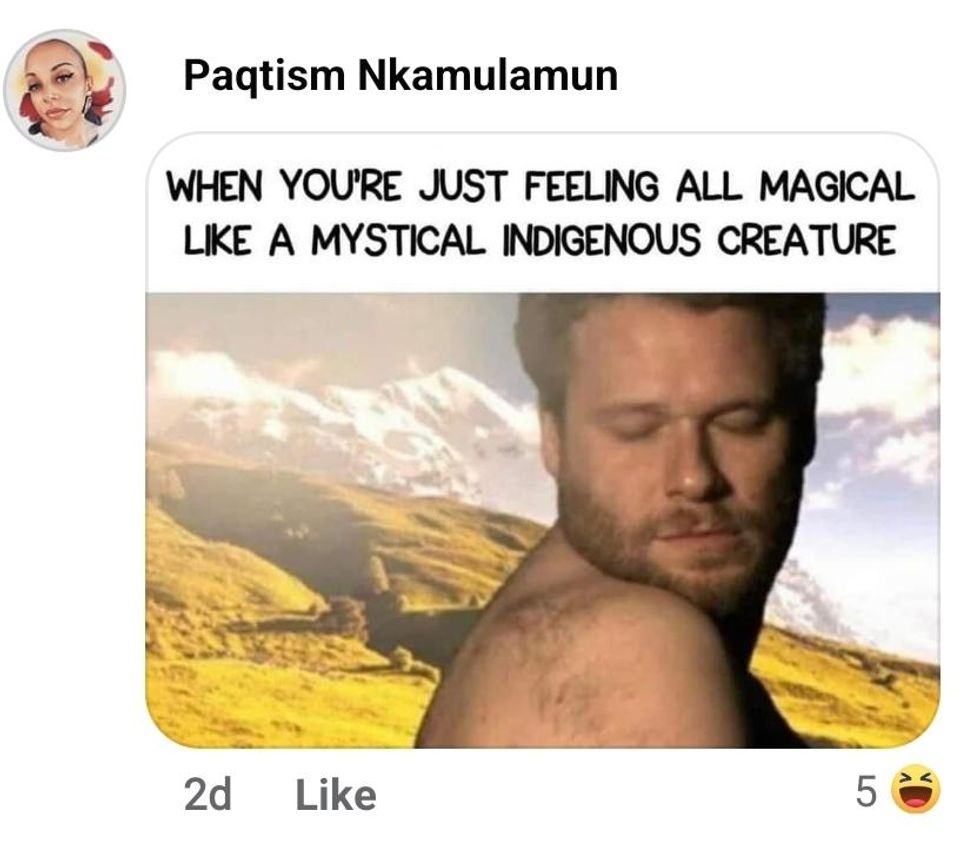 Paqtism Nkamulamun/Facebook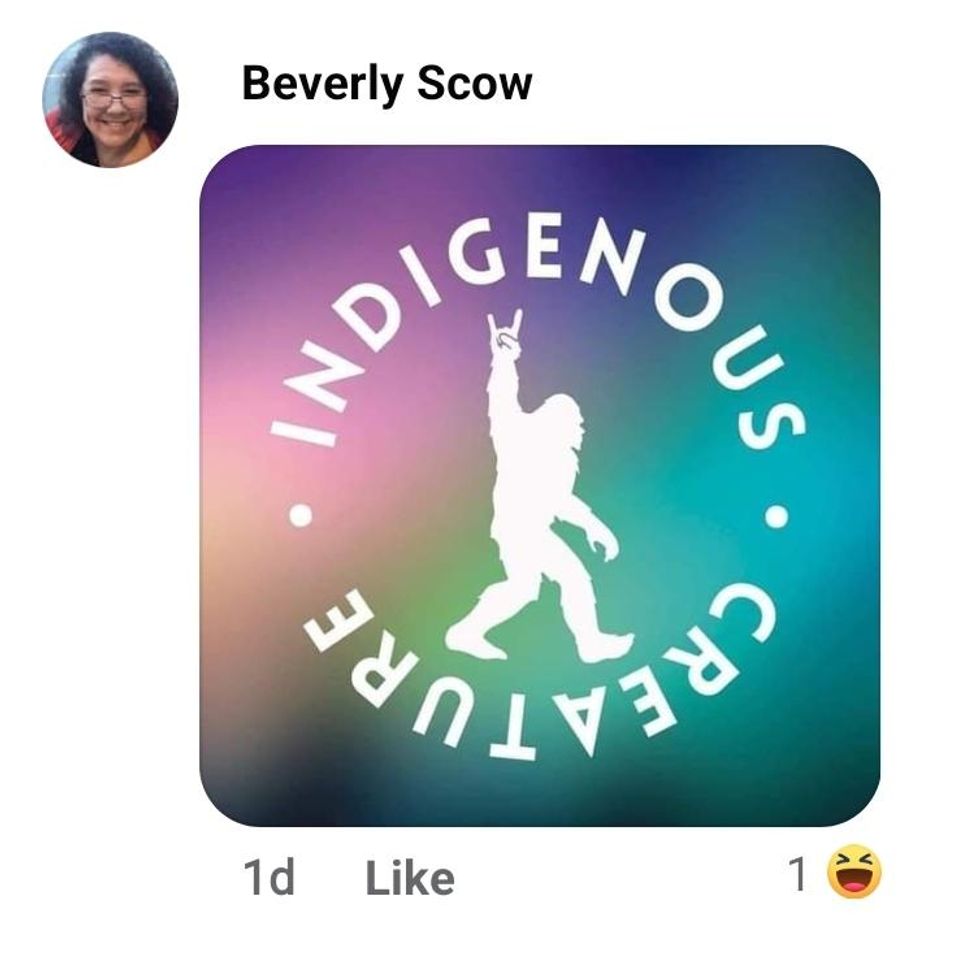 Beverly Scow/Facebook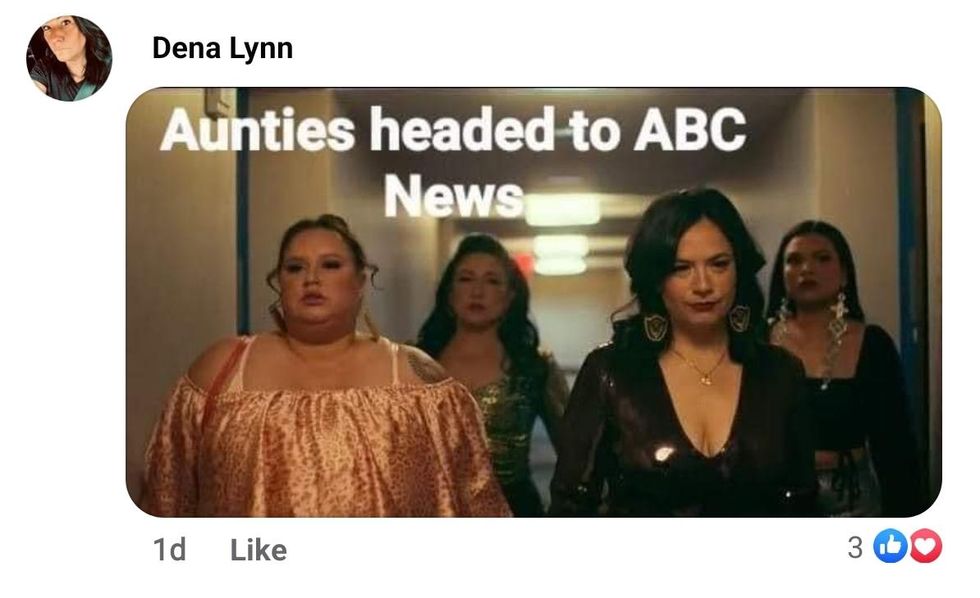 Dena Lynn/Facebook
On Twitter, Indigenous people also mocked ABC's mix-up as just the latest chapter in a long-running problem.

A few artists like Mack Sickz even got musically inspired.
ABC News and Kyra Phillips have yet to address the incident.
While Indigenous people are laughing an apology is still owed.
Step up ABC News and own your error.