Twitter's new favorite meme is proof that social media is forever. We don't know what Drake was talking about on May 16, 2012 when he tweeted this out - but we know Twitter has been having a field day memeing it in 2018.
---
Check out the cryptic Tweet:
We don't know Drake, what are you gonna do? With a new album out and people still going on this #InMyFeelingsChallenge, you've kind of got all eyes on you right now. You could theoretically do pretty much whatever you wanted. Speaking of that challenge, maybe you should tell people to stop jumping out of moving vehicles to dance to your songs?
We know what Twitter is gonna do, though. Twitter is gonna meme your old tweets like the comedic champions they are.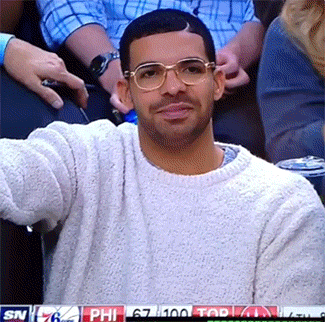 We thought you'd like that, Drizzy.
So what did Twitter come up with? Everything from career moves, to puppers, to savagery about Drake's Rhinanna relationship. Kick back and enjoy.
@Drake @briannadanielss when a dude who's fucked me over Snapchats me 😫

— lily (@lily) 1532049520.0
My boss: As the social media manager, are you going to do one of those "What am I gonna do, say no?" Tweets? Me: https://t.co/tzJSh7Gt1f

— Girlboss (@Girlboss) 1532707103.0
"Guac is extra is that okay?" https://t.co/rPWCb0bkiA

— Allez Allez Allez Jared (@Allez Allez Allez Jared) 1532535208.0
Sounds like @Drake is falling into the trap many junior faculty find themselves in… https://t.co/4ePqzbjTsc

— Drew Shirley, MD (@Drew Shirley, MD) 1532451751.0
@Drake When my dog sits at my feet while I'm eating.

— Jay (@Jay) 1532408033.0
@Drake When my manager asks to stay later 😩 need that moneyyyyy

— KulvirCheemaa (@KulvirCheemaa) 1532496844.0
When my Abuelita offers me another plate of food... What am I gonna do? Say No? https://t.co/1cS4bUpbej

— ninjanicki (@ninjanicki) 1532709929.0
@Drake When you're already wasted but your homie offers you another drink

— Ethan Miranda🐝 (@Ethan Miranda🐝) 1532588861.0
Clearly Drake's tweet can be used for any situation, and we can already think of situations we'd use it in. We want to hear what you've got. Sound off in the comments!
H/T: Twitter, Standard UK,