A video was posted on Twitter of a hippo getting their teeth cleaned and the internet is mesmerized by it.
Hippos are known as one of the deadliest land mammals on Earth. They kill roughly 500 people a year.
They're aggressive creatures and their teeth are incredibly sharp.
In the video, the zoo worker was seen walking towards the hippo, who's eyes were poking out of the water. The hippo opened their mouth to reveal it's teeth that were about the size of the zookeepers hands.
The zoo worker knelt down and started working on the hippo's teeth and gums, at first with his bare hands and then with a giant tooth brush.
The hippo looked relaxed and like they may have been enjoying themselves.
Even their eyes were closed.
And Twitter definitely enjoyed watching this process.
If you didn't hear, there was a report a couple of hippos had tested positive for COVID.
You might have thought that was misinformation or a hoax, but maybe it is possible to test a hippo for COVID.
This zoo worker must be incredibly brave to be willing to do this job.
We think we'd rather take our chances with the lions, tigers and bears.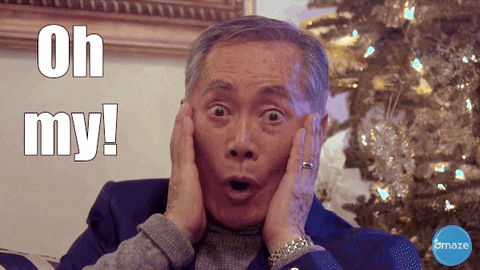 Giphy