Departing Starbucks employee Terence Wiggins witnessed his fair share of horrific and excessive drink orders during his time as a barista with the coffee company. We have all at one time or another stood in line behind someone as they held the whipped cream... but then added 10 pumps and 10 espresso shots. If you have never crossed paths with at least one of these inhuman coffee addicts, take a good look in the mirror - you are one.
---
On his way out the door, Wiggins shared some of the most extreme excuses for a drink customers asked him to make.
http://theblacknerd.tumblr.com/post/166715843481/today-i-formally-put-in-my-two-weeks-at-starbucks
We've analyzed some of the worst offenders, looking at calorie, sugar, and caffeine amounts in each order. Now, we can never unsee the horrors some of us subject our bodies to.
20-Pump Syrup Deluxe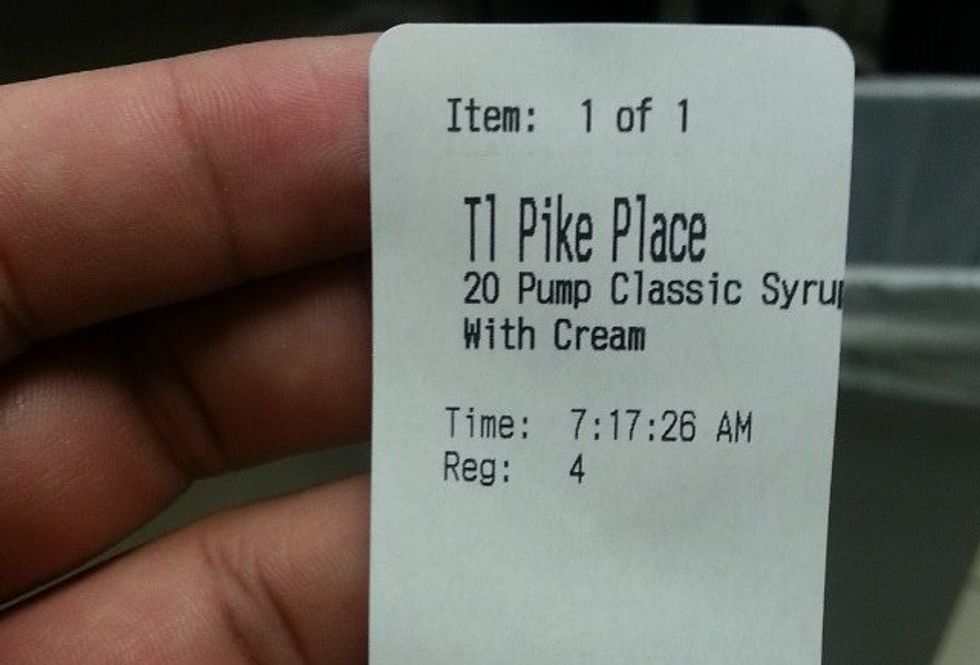 Total: 475 calories and 100 grams of sugar. That is three times for men, and four times for women, the maximum daily intake of sugar that the American Heart Association recommends. We are left asking: "Would you like some coffee with that?"
The Iced Splenda Special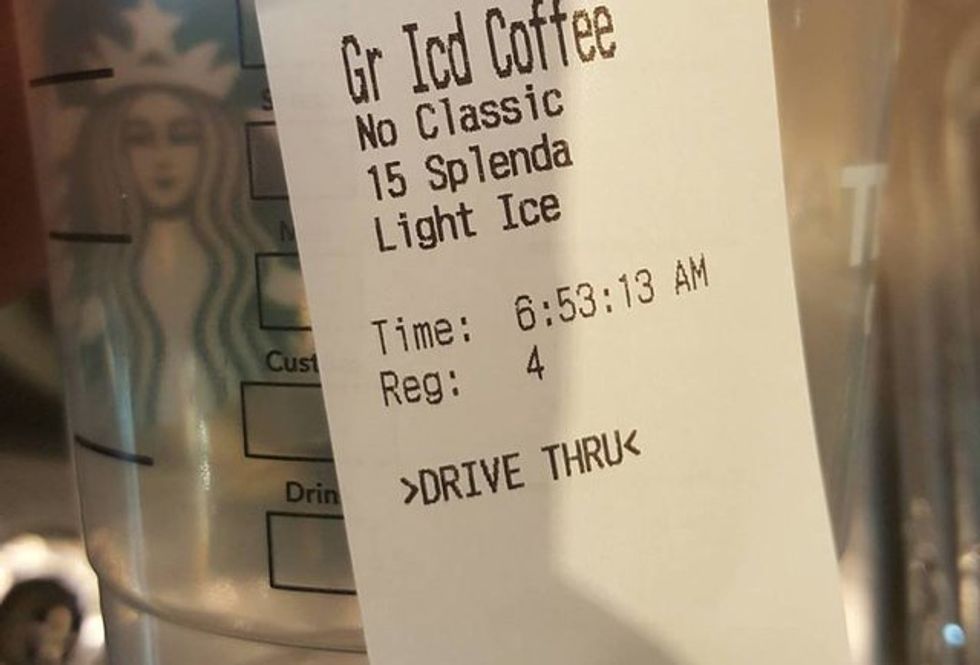 Total: 5 calories and 15 grams of sugar. Okay, this one isn't so bad... And it turns out that Splenda is safe for consumption, despite the rumors saying otherwise.
The Halloween Candy-Crash Heart Attack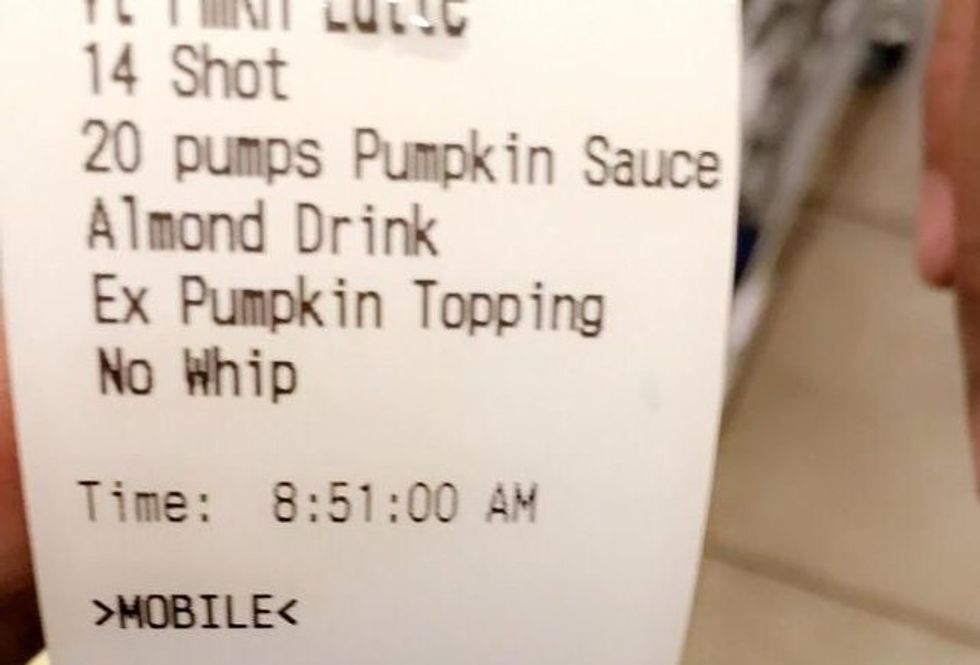 We can't see the whole order, but from what we can see this drink is one pumpkin-fueled adrenaline rush that will either cause your heart to explode, or raise you from the dead!
Total: 960 calories and 138 grams of sugar. That is more calories than almost 2 McDonald's Big Macs. On top of that you still have those 1200 mg of Caffeine pumping through your veins! Many experts recommend a safe limit of 400 mg of caffeine per day.
The Sweet Black Death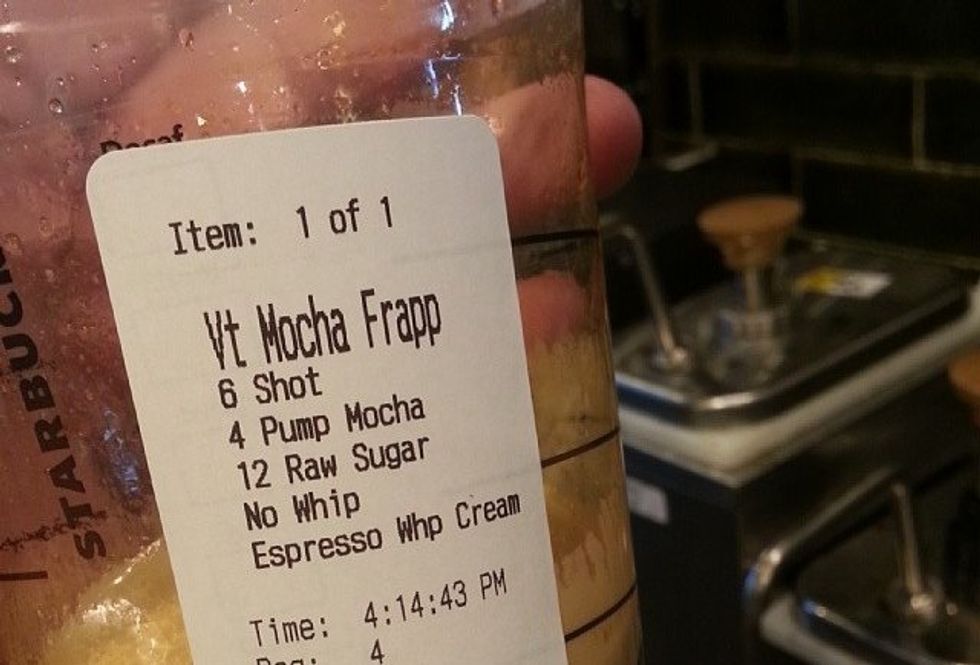 We finish with a coma-inducing doozy.
Total: 749 calories, 142 grams of sugar, and 740 mg of caffeine.
"Most people who order ridiculous drinks order by the mobile app and no one is ever embarrassed. Ever," Wiggins told Some News. "They just say something along the lines of, 'I like my drinks sweet.'"
"Sweet" doesn't begin to describe these drinks.
Please SHARE this with your friends and family.