A frightened woman living in Harrow, London heard some loud noises. Not knowing who might be roaming around her home, she did what anyone would do: she called the police. But it wasn't what anyone thought.
---
When officers from the Harrow Borough Police Department arrived on the scene with lights flashing, they discovered the intruder was... a squirrel. The story may have ended there, but the department decided to tweet the information out, and now people are getting a kick out of the "rogue squirrel."
Officers from #harrowAteam called to an address in #harrow, the occupant could hear noises from downstairs and beli… https://t.co/ZMg5349M4B

— Harrow MPS (@Harrow MPS)1531385528.0
@MPSHarrow @convsys Best Brushed Burgalar💕

— Deidre Carmody (@Deidre Carmody)1531600386.0
@CarmodyDeidre @MPSHarrow Sweet Squirrel Snack Scrounger

— John Elk (@John Elk)1531601288.0
@convsys @MPSHarrow OH No 💕You get the Alliteration Antlers until Tomorrow💕Thanku for the GIGGLE💕

— Deidre Carmody (@Deidre Carmody)1531603030.0
@MPSHarrow Just chilaxing https://t.co/sZ5e7ePY5H

— #NeverAgain (@#NeverAgain)1531612069.0
Then the story went international.
A London woman thought she heard something suspicious in her home, but it wasn't what she thought. 😂https://t.co/91Mp1h0rrj

— HuffPost (@HuffPost)1531594996.0
And things got really weird, really fast.
@HuffPost I'll be this intruder was an illegal. Did it have a green card?

— Nora Dunn (@Nora Dunn)1531595898.0
@HuffPost Please let me miss my facebook wall 'newspaper'. https://t.co/eBTdpygKQt

— Akhilesh Mathur (@Akhilesh Mathur)1531596560.0
@HuffPost @therealroselyn2 How did she "NO" all the past years that she had intruders! You mean to tell the world t… https://t.co/FsWyTpms4m

— roselynkelly (@roselynkelly)1531638940.0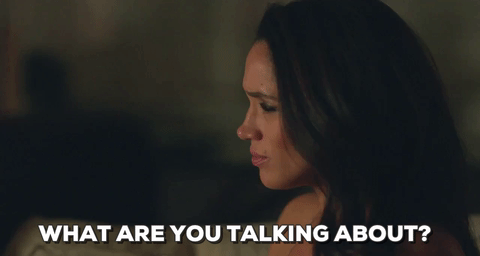 @HuffPost All squirrels are rogue squirrels

— The Young Square (@The Young Square)1531602973.0
Apparently all Twitter commenters are also rogue commenters. It's nuts out there!
H/T: Huffington Post