The White House put their faith in a surefire solution to snuff out the raging pandemic that has resulted in much of the country being on lockdown.
Paula White-Cain—the chair of the Evangelical Advisory Board in President Donald Trump's administration—suggested that "divine intervention and a supernatural turnaround" would be all it takes to conquer the virus.
---
White-Cain made her spirited testimony on May 7—the day the President honored the "National Day of Prayer" from the Rose Garden.
Pastor Paula White-Cain, White House Spiritual Advisor: "I declare divine intervention and supernatural turnaround.… https://t.co/Zc0iMMDgsA

— The Hill (@The Hill) 1588883584.0
Her prognosis of "divine intervention and a supernatural turnaround" solving the national health crisis comes after the Trump administration had long been ridiculed over its delayed and mismanaged response to the pandemic resulting in the U.S. surpassing China and Italy with more than 1,291,300 confirmed cases and countless more unconfirmed.

White-Cain said:

"Oh God, I declare no more delays to the deliverance of Covid-19. No more delays to healing and vaccination. No more delays to restoration of this great nation."
"We declare victory in the name of Jesus."
While quoting passages from the Bible, the American Evangelical Christian prosperity gospel pastor from Florida compared Trump to the biblical figure of David and told the President that he "will recover all."
When she completed her speech, Trump said:
"Incredible, thank you."
Twitter hasn't taken kindly to her metaphysical proclamation.

White-Cain is a proponent of prosperity theology—a widely criticized religious doctrine among Evangelical Christians who believe that financial blessings from God are achieved by giving them money.

Trump first reached out to White-Cain in 2002 after catching the televangelist's show on a local Florida TV station.
White-Cain recalled the moment she heard from the then real-estate mogul.
"God kept opening doors until eventually, 19 years ago, I get a phone call out of the blue, from this man named Donald Trump."
"He said, 'You're fantastic.' He said, 'You have the 'it' factor.' I said, 'Sir, we call that the anointing.'"
She credits God for paving the way for her to be in Trump's good graces in Washington and said:
"He said, 'You're fantastic.' He said, 'You have the 'it' factor.' I said, 'Sir, we call that the anointing.'"
She became the first female clergy member to deliver an invocation at Trump's inauguration and was appointed by the President to serve as the special advisor to the Faith and Opportunity Initiative at the Office of Public Liaison in November 2019.
But controversy followed her to the White House, where she was recently slammed for using her platform to raise cash donations for her church, the City of Destiny in Apopka, Florida.
Last week, in response to Trump's criticism for his woeful efforts in combating the national crisis, White-Cain asked Americans to have empathy for the President and asked God to give him "wisdom," "strength" and "supernatural discernment."

She also pleaded with citizens to be "gracious" and "patient" with Trump.

Presidential spiritual adviser Paula White hopes that everyone will have empathy for Trump as he deals with the COV… https://t.co/vS1aMW87NG

— Right Wing Watch (@Right Wing Watch) 1588701882.0
With the increasing death toll from the pandemic, she held a livestream prayer session for those who are "spiritually ill" and encouraged people to contribute a suggested donation.

'Every single day we are a hospital to the sick, not necessarily the physically sick, but we are a hospital for those who are soul sick."
She urged followers to "sow a $91 seed ... or maybe $9. Or whatever God tells you to do."
Trump's "spiritual adviser" (and head of the White House's "Faith and Opportunity Initiative" program) Paula White… https://t.co/rsNri420la

— Hemant Mehta (@Hemant Mehta) 1584469407.0
@RightWingWatch @FoolForLiberty 🤣🤮🤣🤮🤣🤮🤣🤮🤣🤮🤣🤮🤣🤮🤣🤮🤣🤮🤣🤮🤣🤮🤣🤮🤣🤮🤣🤮🤣🤮🤣🤮🤣🤮🤣🤮🤣🤮🤣🤮🤣🤮🤣🤮🤣 Do I laugh or puke at this con artist… https://t.co/JasXo65KOe

— Teri McGill (Indie Author) (@Teri McGill (Indie Author)) 1588727560.0
According to Motherboard, White-Cain was one of six religious organizations that were part of a 2007 - 2011 Senate Finance Committee Investigation that inconclusively looked into the alleged abuse of her ministry's nonprofit status.

Unlike other nonprofits, churches are considered public charities—also known as Section 501(c)(3) organizations—and are not required to disclose financial information to the public or report it to the IRS.
A Senate report allegedly found that her ministry, Without Walls, spent $900,000 in tax-exempt money for her and her husband's waterfront mansion.
White-Cain and her church refused to cooperate in the investigation.
People called out her religious hypocrisy.
@hemantmehta One of the most immoral and unethical people in the United States.

— Mr. Spock 🖖 (Commentary) (@Mr. Spock 🖖 (Commentary)) 1584488499.0
The 2020 National Day of Prayer came at a time when many Americans are turning to faith amidst the pandemic that resulted in job losses, record unemployment claims and the death of over 80,574 Americans.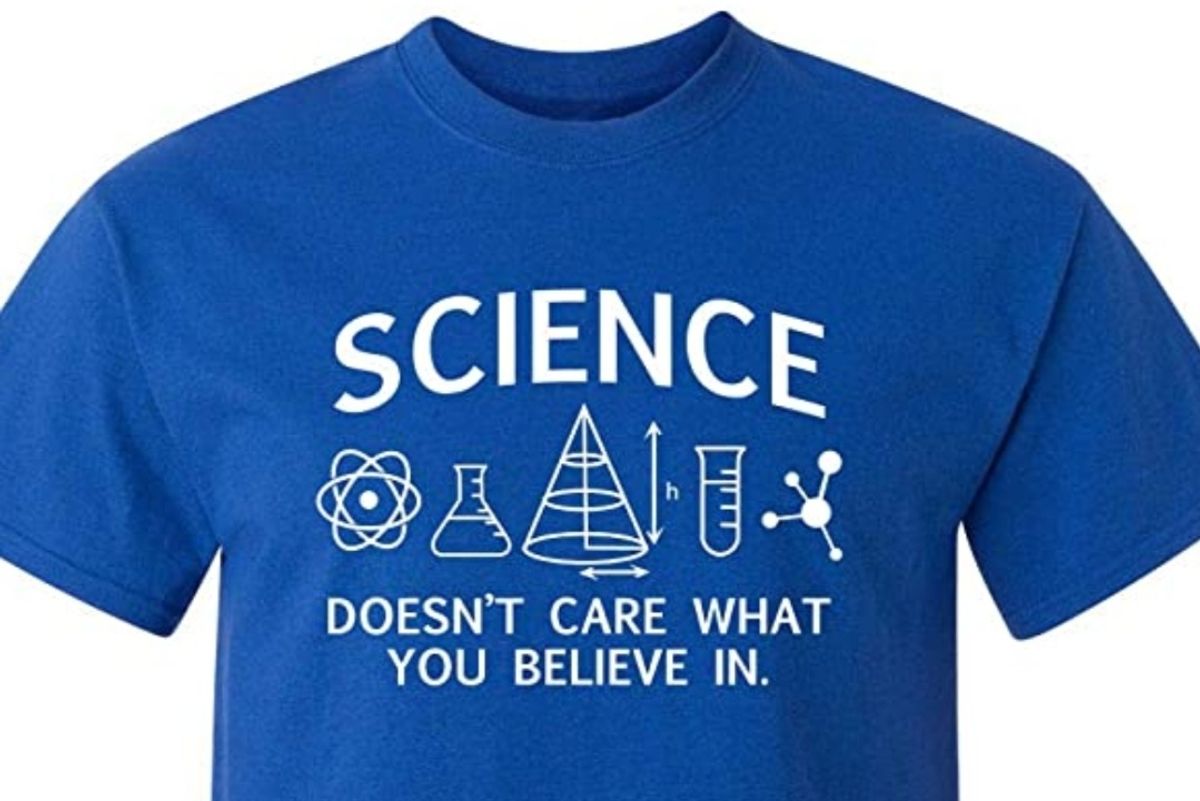 Amazon