In the spirit of religious leaders recently aligning themselves with President Donald Trump's policy on family separation at the U.S./Mexican border, Paula White – a prominent leader of the Pentecostal Church in Florida and Trump's spiritual adviser – maintained that Jesus remained without sin because he didn't break any laws when his family took flight to Egypt.
---
White told the right-leaning Christian Broadcasting Network that people have taken biblical scriptures out of context in regards to the Trump administration's controversial policy on immigration.
And yes, he did live in Egypt for three-and-a-half years. But it was not illegal. If he had brokethe law then he would have been sinful and he would not have been our Messiah.
She was, of course, referring to the biblical narrative in the 'Gospel of Matthew' in which Joseph, Mary, and baby Jesus fled persecution from King Herod, who was slaughtering all newborns for fear that one of them might be another "king of the Jews."
Before Trump ended the "zero tolerance" family separation policy last month, White House officials used biblical references to defend the controversial policy.
In June, Attorney General Jeff Sessions referenced a passage from Apostle Paul.
I would cite you to the Apostle Paul and his clear and wise command in Romans 13, to obey the laws of the government because God has ordained them for the purpose of order. Orderly and lawful processes are good in themselves and protect the weak and lawful.
White House Press Secretary Sarah Huckabee Sanders later added, "It is very biblical to enforce the law."
In addition to the Bible reference she made during the interview, White described a Virginia detention center for undocumented workers as "amazing."
Not just three square meals, psychiatric care, clinician, medical care, chapel, events, schooling, language, and love. If we are going to be compassionate. We have to have stricter border security and laws.
On Twitter, the story of Jesus escaping Bethlehem was re-framed under the context of the current political landscape.
People were aghast over Paula White's analogy.
In addition to being Trump's spiritual advisor, White is also a close friend, and praised the president's devotion to his faith. She told reporters back in 2017, "Our president 100 percent is a Christian who understands receiving faith by the grace of the Lord, Jesus."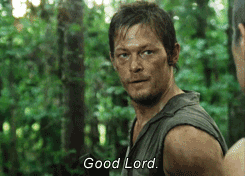 H/T - Newsweek, Twitter, Vox, WashingtonPost