In the spirit of religious leaders recently aligning themselves with President Donald Trump's policy on family separation at the U.S./Mexican border, Paula White – a prominent leader of the Pentecostal Church in Florida and Trump's spiritual adviser – maintained that Jesus remained without sin because he didn't break any laws when his family took flight to Egypt.
---
.@Paula_White - who commits theological malpractice with nearly every word - advises the president of the United St… https://t.co/fENIikHAOg

— Rev. Dr. Chuck Currie (@Rev. Dr. Chuck Currie)1531277932.0
White told the right-leaning Christian Broadcasting Network that people have taken biblical scriptures out of context in regards to the Trump administration's controversial policy on immigration.
And yes, he did live in Egypt for three-and-a-half years. But it was not illegal. If he had broke the law then he would have been sinful and he would not have been our Messiah.
@joshtpm I think her entire career consists of taking scripture out of context.

— Kim TC (@Kim TC)1531280585.0
@RevChuckCurrie @Paula_White Very sad. And sadder still is that there are people who believe what she says.

— Carla Golden (@Carla Golden)1531332619.0
She was, of course, referring to the biblical narrative in the 'Gospel of Matthew' in which Joseph, Mary, and baby Jesus fled persecution from King Herod, who was slaughtering all newborns for fear that one of them might be another "king of the Jews."
"I'm sort of mystified what gospel she is reading." Reverend James Martin on report President Trump's faith advisor… https://t.co/7NYJC2Uu12

— Anderson Cooper 360° (@Anderson Cooper 360°)1531358202.0
@AC360 Can she site any of these immigration laws she's speaking of that existed back then? Any?

— Not THAT Laura 🌺🌴🌮 🐴💡🌊 (@Not THAT Laura 🌺🌴🌮 🐴💡🌊)1531358765.0
@AC360 Unbelievable.. I can't believe this happening! To distort Gods word is awful! This is who trump is leaning o… https://t.co/1Ati4Bubei

— christina weitz (@christina weitz)1531363116.0
Paula White Evangelical Leader, where is your conscience when it comes to separated families?? And don't quote Jesu… https://t.co/rDxMG6KEoT

— richard bloom (@richard bloom)1531419132.0
Before Trump ended the "zero tolerance" family separation policy last month, White House officials used biblical references to defend the controversial policy.
In June, Attorney General Jeff Sessions referenced a passage from Apostle Paul.
I would cite you to the Apostle Paul and his clear and wise command in Romans 13, to obey the laws of the government because God has ordained them for the purpose of order. Orderly and lawful processes are good in themselves and protect the weak and lawful.
White House Press Secretary Sarah Huckabee Sanders later added, "It is very biblical to enforce the law."
@AC360 @JamesMartinSJ Ever notice that those people who use scripture to defend their policies are never acting Christ like? #FakeChristians

— janet carpenter (@janet carpenter)1531361550.0
@joshtpm "Make sure you pull up the ladder once you're on, we don't want any riff raff" - Jesus (probably)

— Michael Shapiro (@Michael Shapiro)1531280420.0
In addition to the Bible reference she made during the interview, White described a Virginia detention center for undocumented workers as "amazing."
Not just three square meals, psychiatric care, clinician, medical care, chapel, events, schooling, language, and love. If we are going to be compassionate. We have to have stricter border security and laws.
On Twitter, the story of Jesus escaping Bethlehem was re-framed under the context of the current political landscape.
@ChristianPost So when Joseph and Mary went into Egypt, defying the law of Herod, which said to slay all male babie… https://t.co/B9jZsF9jtG

— Christopher Moore (@Christopher Moore)1531278005.0
@greg_oose @TheAuthorGuy @ChristianPost I think the GOP does think you can punish babies and toddlers if a law is broken by their parents.

— We have to fight (@We have to fight)1531280163.0
@TheAuthorGuy @ChristianPost You mean Joseph & Mary were fleeing Bethlehem b/c they feared for the life of their ba… https://t.co/2gzoy9ajjm

— Avery (@Avery)1531340000.0
People were aghast over Paula White's analogy.
@joshtpm This is literally the worst biblical interpretation I have ever read. It makes me want to, idk, flip over… https://t.co/ELIKFIunZY

— Matthew Johnson (@Matthew Johnson)1531281044.0
@joshtpm This breaks my heart as a Christian

— John Hartley (@John Hartley)1531280267.0
In addition to being Trump's spiritual advisor, White is also a close friend, and praised the president's devotion to his faith. She told reporters back in 2017, "Our president 100 percent is a Christian who understands receiving faith by the grace of the Lord, Jesus."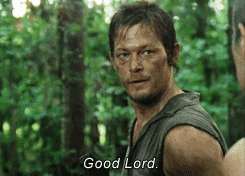 H/T - Newsweek, Twitter, Vox, WashingtonPost