In the 1980s, Evangelical Christians took to the airwaves in large numbers through the power of cable television to create empires and fortunes the radio and camp revivals of the past could never produce.
But TV requires a level of entertainment that only the most successful preachers of the past possessed.
A new kind of preacher was created with a new message that split away from traditional Evangelical churches.
---
With the hundreds of millions of dollars made on TV came an emergence of the new Evangelicals as a major political force. Pastors looking for power left the pulpit to enter politics, as candidates like Baptist minister Mike Huckabee of Arkansas and as spiritual advisers like Pastor Paula White.
That foray into politics led to the first Evangelical backed President—a thrice married serial adulterer with a shady and potentially criminal business background. To outsiders, President Donald Trump was an odd match for Evangelical Christians.
So what to do when your Great White Hope doesn't match any of the attributes one should aspire to according to the Good Book?
Paint the other side as even worse than yours.
To that end, Pastor Robert Jeffress—another Trump spiritual adviser known best for his Islamaphobic, antisemitic, homophobic, xenophobic and misogynist rhetoric—makes the media rounds on Fox News TV and radio to spread the Gospel of Trump.
His latest claim?
"Well, apparently the god [Democrats] worship is the pagan god of the Old Testament Moloch, who allowed for child sacrifice."
Old Testament?
Like Genesis?
Chapter 22, verses 1-18?
Jeffress, who sits on Trump's Evangelical Advisory Board, also claimed to have spoken to thousands of Trump supporters last week.
The pastor stated:
"I spoke to thousands of these people last week and the reason they support this President is not because they're religious hypocrites. It's not because they think he is perfect. They know he's not perfect just like none of us is perfect. But they appreciate the strong Christian stands he takes."
"He is without doubt the most pro-life, pro-religious liberty, pro-Israel, pro-consumer President we have ever had, and they don't want to see this warrior in a sense removed from his place of leadership in our country. There is a fear that if the left ever regains control of this country again our nation is finished."
One wonders where that fear would come from.
Perhaps from people claiming Democrats worship a pagan god of child sacrifice? Or from someone who claims a civil war will occur if Trump is impeached, as Jeffress claimed last week.
The response to Jeffress' latest declaration ranged from tinfoil hat full agreement to mocking disdain.
@thehill If there's a Hell, Robert Jeffress is getting dunked in there headfirst.

— Stephen Monteith World's Greatest Social Distancer (@Stephen Monteith World's Greatest Social Distancer) 1570042384.0
@Harrietcreigh @thehill You had better care. Satan is alive and well on this planet, and he seeks to destroy.

— 🌼🐾🐱Daisy Budz🐱🐾🌼 (@🌼🐾🐱Daisy Budz🐱🐾🌼) 1570055853.0
@thehill Really? Are there "Moloch" meetings that us Dem's are supposed to be attending? I feel like a 12-year-ol… https://t.co/6r3nd3j3lm

— Nietzsche Is Dead (@Nietzsche Is Dead) 1570056210.0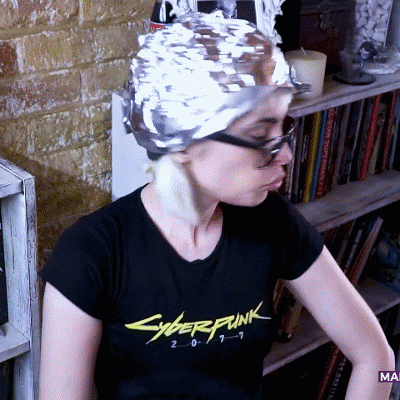 Giphy
We're living in strange days folks, strange days indeed.
The book The Immoral Majority: Why Evangelicals Chose Political Power over Christian Values is available here.
"In 2016, writer and filmmaker Ben Howe found himself disillusioned with the religious movement he'd always called home. In the pursuit of electoral victory, many American evangelicals embraced moral relativism and toxic partisanship. Howe—still a believer and still deeply conservative—analyzes and debunks the intellectual dishonesty and manipulative rhetoric which evangelical leaders use to convince Christians to toe the Republican Party line."
*****
Listen to the first season of George Takei's podcast, 'Oh Myyy Pod!' where we explore the racially charged videos that have taken the internet by storm.
Be sure to subscribe here and never miss an episode.