Nessa Barrett is a 17 year-old girl with a major social media following.
Right now she's kind of regretting that.
---
Many of the teens followers, as well as non-followers who have seen a controversial video are speaking out against her for her actions as well as her apology.
Things started with the teen, who consistently posts videos starring herself and her friends, posting what she probably thought would be just another video of her dancing around. It's pretty much her TikTok modus operandi.
That's not what happened.
It wasn't necessarily her dancing that riled people up—her moves were no more or less suggestive than most dancing.
It wasn't her wardrobe choice either. She wore a plain black crop top and black leggings. Her arms, chest and midsection were exposed but it certainly wasn't a provocative outfit.
The other person in the video wore a cropped t-shirt and loose-fitting pants.
Pretty standard issue "chillin with the homies" vibes here.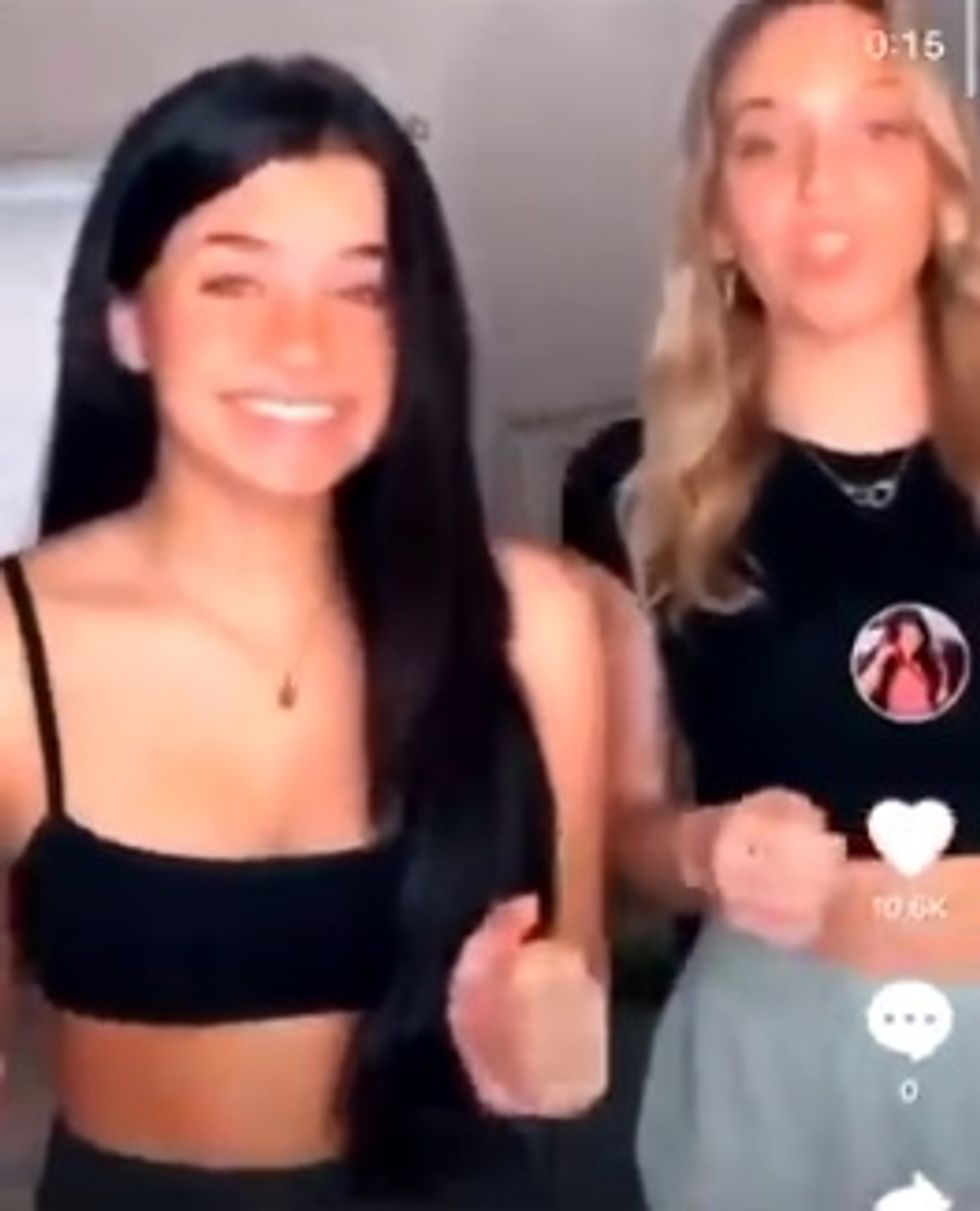 TikTokRoom / Twitter
The problem was the soundtrack.
Nessa claims she grabbed a clip of "an old guy singing and thought it was cute, plus my stepmom is Egyptian" and just kinda vibed out to it. That "old guy singing" was actually an elder reciting passages from the Quran, the Muslim Holy text.

Homegirl slither-danced... to a sermon.
Who does that‽‽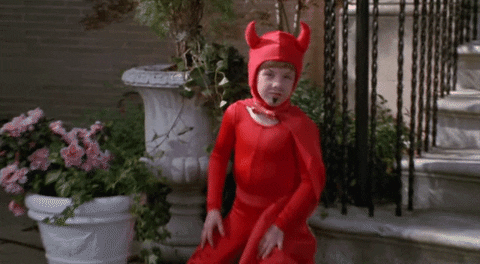 child devil GIFGiphy
So there she is on ye olde internet twerkin' it out to the Lord, allegedly not knowing that that's what she was dancing to, and TikTok goes bonkers over it.
The video (which she did eventually delete) made it's way over to Twitter for posterity—and so more people could rage about it.

Woo did they rage.
Her moves and soundtrack were, shall we say, unpopular.
i did not just see #nessabarrett throwing it back to the Quran, the disrespect.

— #wearethesame (@#wearethesame) 1586387881.0
So Nessa issued an apology.
Kind of. She said she was sorry, but also said it was obvious she didn't know.
According to her, since her stepmother and siblings are from Egypt she is aware of the cultural relevance and how it could've been offensive. So obviously she was innocent.

It didn't go over well, fam.
This is disgusting. Horrible. And the worst thing I've EVER SEEN ON TIKTOK. WHAT THE ACTUAL FRICK WAS SHE THINKING!… https://t.co/OHfNQgHmiZ

— whats up joyce! -john • he follows ♡ (@whats up joyce! -john • he follows ♡) 1586389056.0
"i know that it could've been taken offensively" COULD'VE???? ITS OFFENSIVE REGARDLESS! i hope you understand that… https://t.co/UDxBr9H4kd

— 𝐤𝐡𝐚𝐝𝐢𝐣𝐚 ᥫ᭡ (@𝐤𝐡𝐚𝐝𝐢𝐣𝐚 ᥫ᭡) 1586384943.0
But not everyone has a negative take.
She does have a few supporters, so that's something.

The problem is that this isn't the first time Nesa has found herself in the hot seat for this sort of thing.
There are plenty of videos circulating of her flinging racial slurs around. Her fans are becoming less and less tolerant.
Hopefully, Nessa learns her lesson this time. Or just, ya know, stops making TikToks at least.
The book The History of the Quranic Text, from Revelation to Compilation: A Comparative Study with the Old and New Testaments is available here.