The MCU fandom is strong, but that doesn't always mean that Marvel's fans make the best decisions.
---
One particular fan, @tonystrkz, is 19 years old and well-versed in her Photoshop skills.
She recently came across a Tweet that sparked her imagination.
imagine thanos in these 😍 https://t.co/OE6Du3NaVC

— 𝐚𝐧𝐚 𝐦𝐢𝐤𝐚𝐞𝐥𝐬𝐨𝐧 (@𝐚𝐧𝐚 𝐦𝐢𝐤𝐚𝐞𝐥𝐬𝐨𝐧)1537763435.0
The Tweet reads,

"Imagine Thanos in these 😍"
It then pictures gorgeous gowns by Teuta Matoshi Duriqi, a fashion label in Prishtina, Kosovo.
So imagining is exactly what @tonystrkz did.
I shouldve went to sleep instead.. https://t.co/2ALVwmWS9A

— m ︽✵︽ (@m ︽✵︽)1537773357.0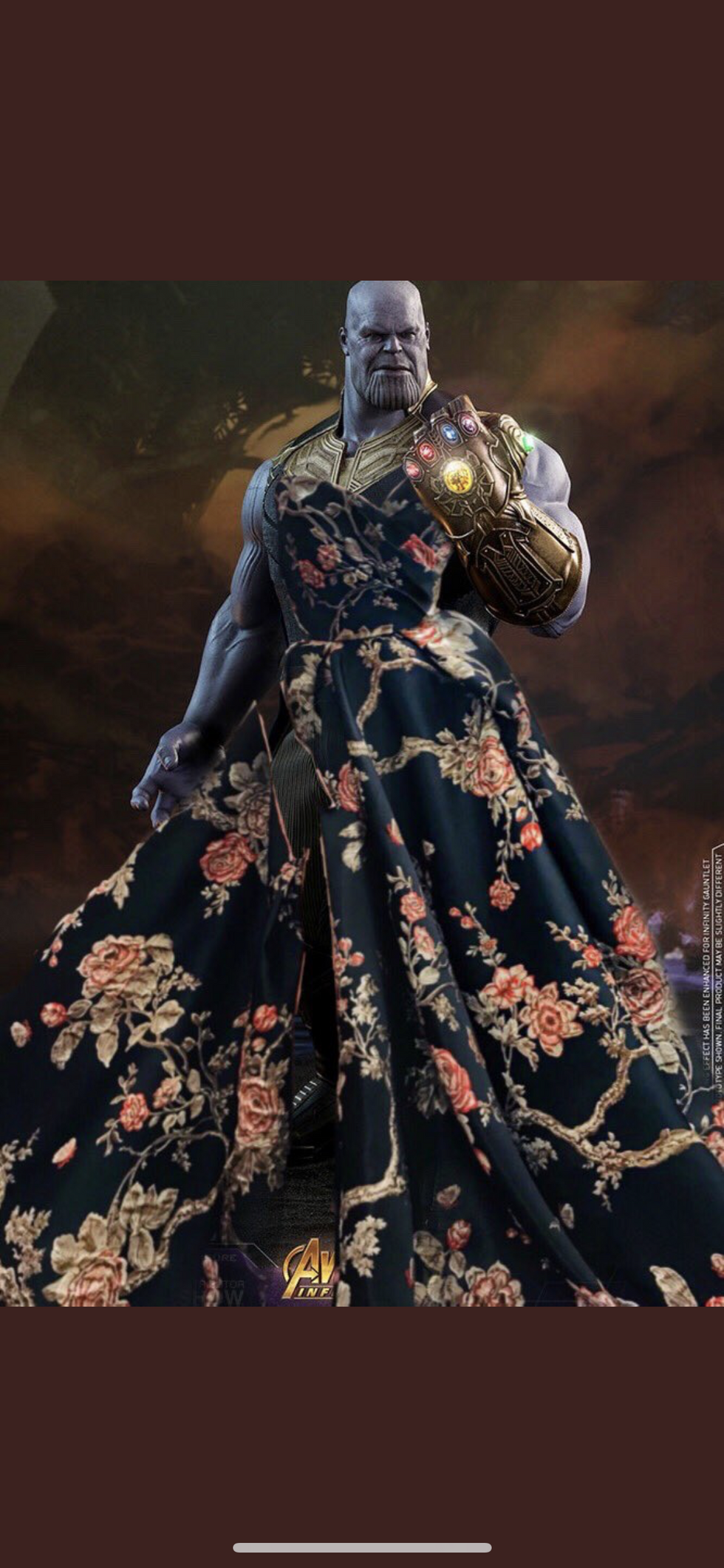 @tonystrkz (Twitter)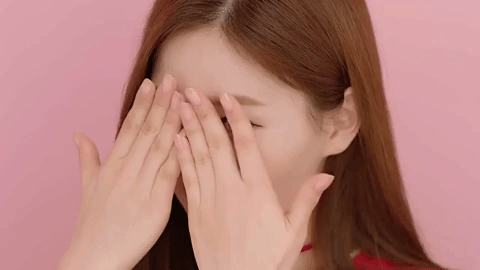 media3.giphy.com
People actually think the look is stellar.
@tonystrkz THIS FITS PERFECTLY

— anshe | 13 (@anshe | 13)1537806273.0
He lowkey looks good lmao https://t.co/fKMUPK9eMk

— ᴄᴇʟɪᴀ ⚯͛ (@ᴄᴇʟɪᴀ ⚯͛)1537854741.0
wiping out half of the universe has never been this elegant https://t.co/X4PR1THQet

— d o n (@d o n)1538000562.0
you know what? the gauntlet and his chest suit thing really matches with this look and adds a little something to i… https://t.co/zG2hKyNwrI

— tharushi (@tharushi)1537856623.0
@tonystrkz thaddy looking cute 😫👅💦

— Soph (@Soph)1537793078.0
@tonystrkz I hate how thanos actually looks good in that dress https://t.co/Y1BfEV4pAr

— I Am Ceren. (@I Am Ceren.)1537886533.0
@tonystrkz @wrongwadewilson Is it a problem that I love it?

— Rubyrty (@Rubyrty)1537847174.0
@tonystrkz so beautiful 🤩🤩🤩🤩🤩🤩🤩💖💖💖💖💖

— shai//︽✵︽//higher. further. faster. (@shai//︽✵︽//higher. further. faster.)1537792040.0
People loved it so much, in fact, that @tonystrkz made another one, this time featuring Filipino designer Mak Tamung.
The saga continues https://t.co/ZZqis41HZR

— m ︽✵︽ (@m ︽✵︽)1537816684.0
@tonystrkz he looks like a ballet dancer

— avonlea (@avonlea)1537824771.0
@tonystrkz Walking down the isle in his (dripping in blood of the Wakandians) dream dress

— sam🌈 (@sam🌈)1537911391.0
So even if an idea seems questionable, it seems as though when it comes to fangirling over the MCU, any idea is a good idea.