Today's world revolves around images.
With social media apps like Instagram and Snapchat, we experience other people's world exactly how they want us to see them.
Rarely will you find a #nofilter picture that actually hasn't had any sort of editing done before posting. So what does this mean for our social media raised teenagers?
One fashion photographer set out to learn just that.
---
British fashion photographer, Rankin has set out on a new series called "Selfie Harm". It is part of a project with Visual Diet whose goal it is to call attention to the "hyper-retouched, sexually gratuitous" images that we are all "force-fed every day."
As a photographer, Rankin feels as though his craft has been "hijacked" by those taking advantage of digital enhancements.
"Every platform is full of hyper-retouched and highly addictive imagery, and it's messing people up."

To illustrate the harm these images have on people, Rankin photographed 15 teens and gave them 5 minutes to make their photos "social media ready".
Here are the results:

Rankin was sure to note the subjects' opinions of the images.
"The majority of subjects preferred their original image."
People are finding the project to be insightful an even overwhelming.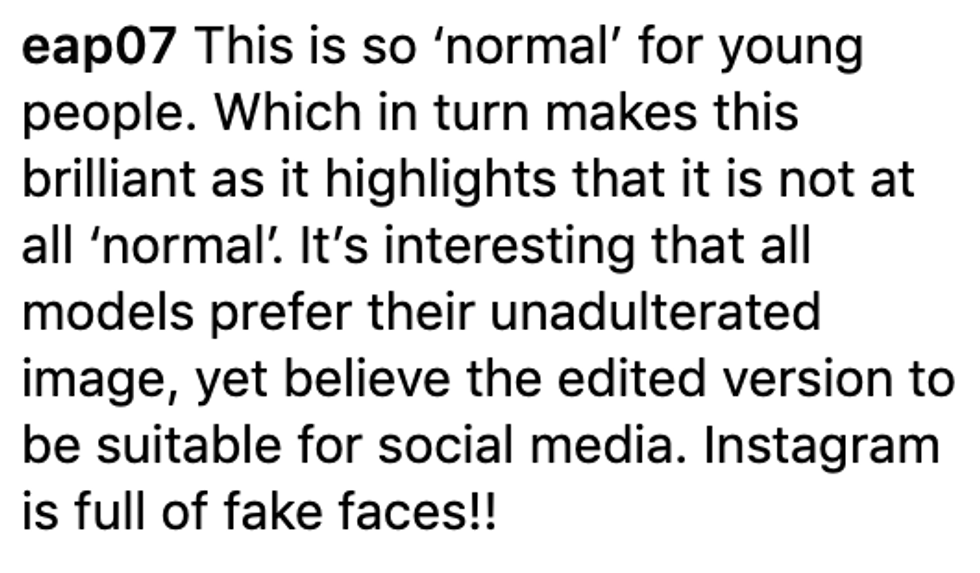 Instagram

Instagram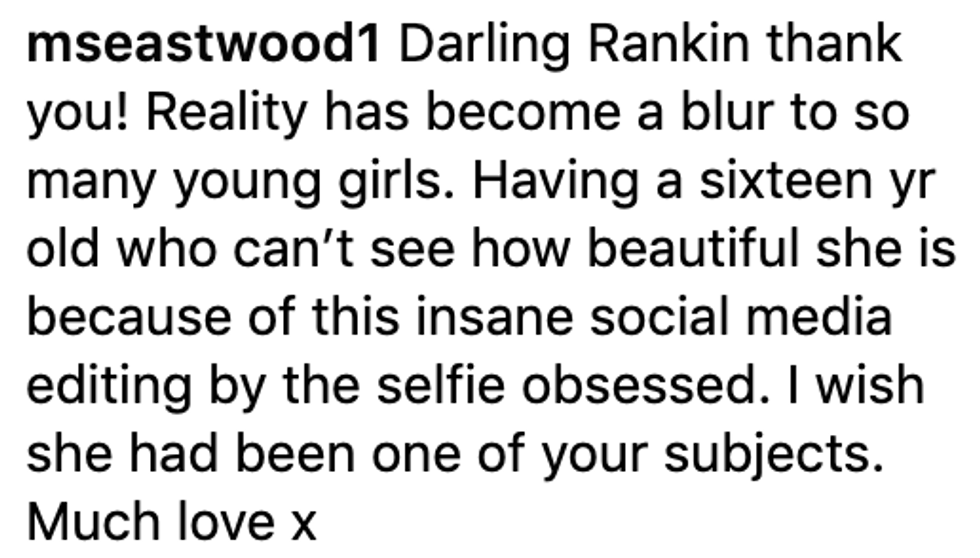 Instagram

Instagram

Instagram

Instagram

Instagram

Instagram

Instagram

Instagram

Instagram
A 2018 survey showed that 24% of teens found social media to have a "mostly negative" effect on their lives and mental health.