A TikTok user was on vacation in Croatia when she took a cab to the airport for her next destination. Upon arriving at 6 am, she found out she was a little early.
A year too early.
Model Alexia Portman (@simp4beanz on TikTok) shared in a now viral video that her ticket to the next portion of her vacation was accidentally scheduled for 2022, not 2021.
How does that happen?
In the video, Portman shows her luggage and the deserted airport. It then cuts to her with her hand over her mouth.
The video reads:
"As if I've just got to the airport at 6am and my flight turns out to be booked for next year. Good f***ing night."
And in the caption she wrote:
"EasyJet acc been doing me dirty man wtf."
Commenters were a little concerned.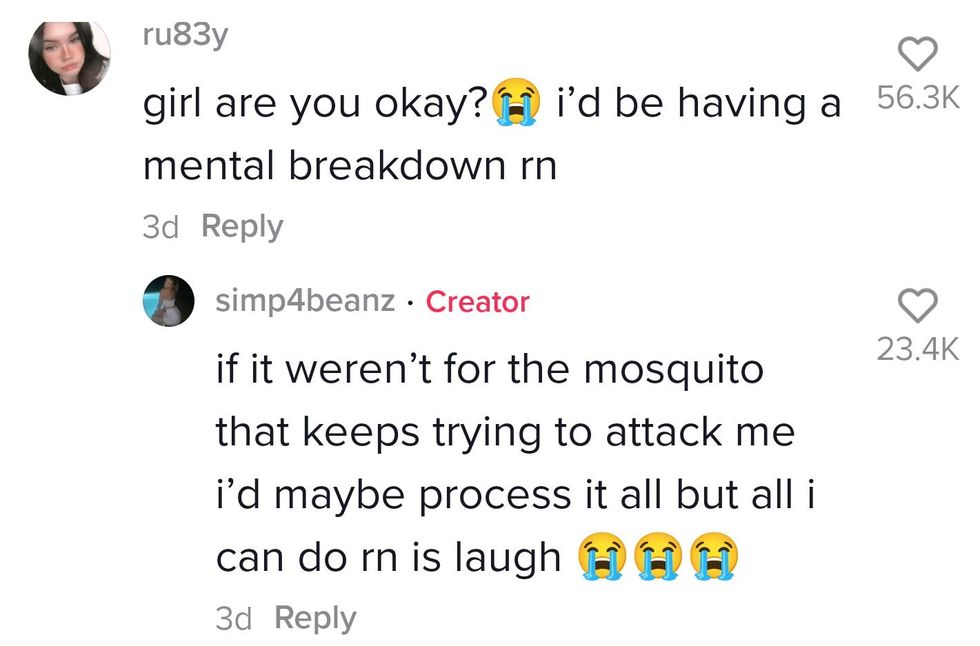 simp4beanz/TikTok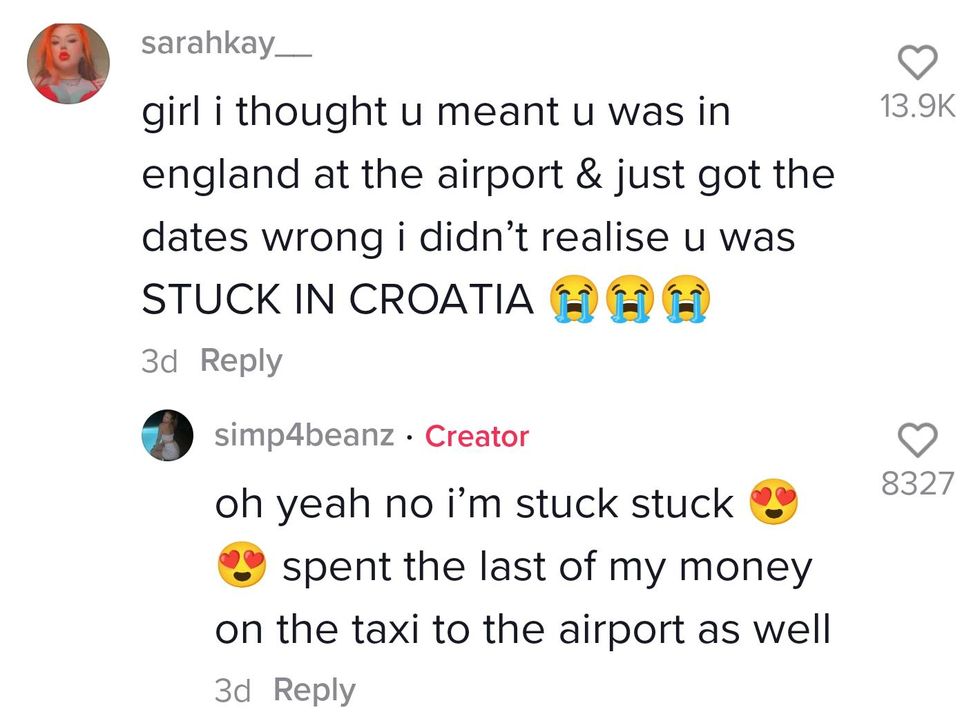 simp4beanz/TikTok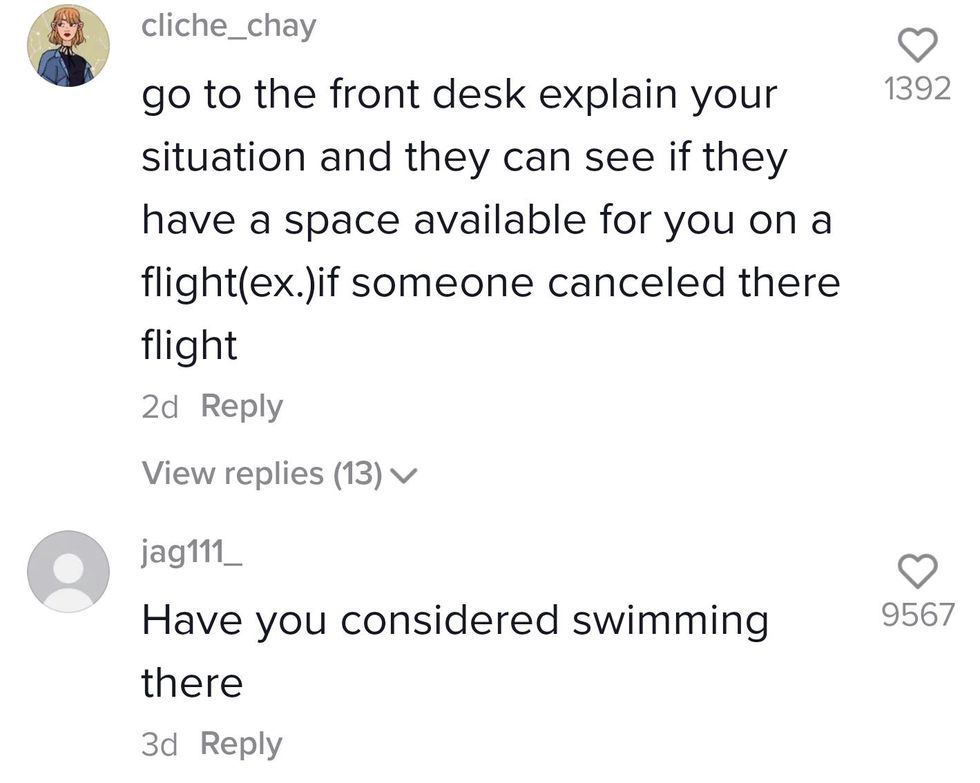 simp4beanz/TikTok
You're warned to get to the airport early, but this is taking it a little too far.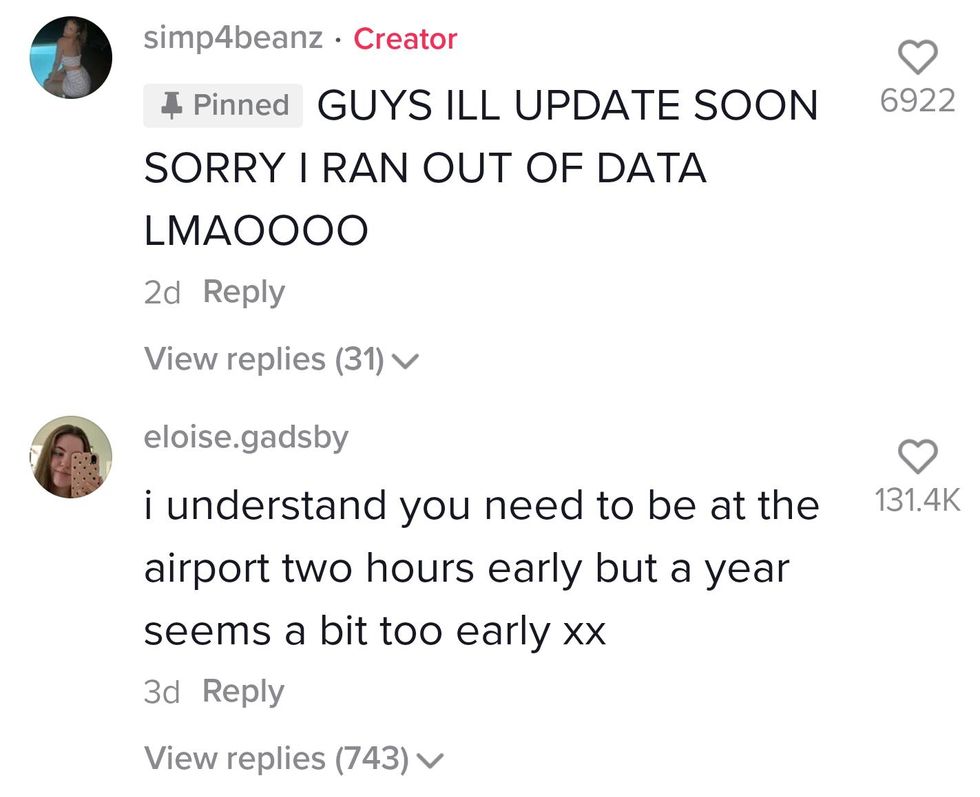 simp4beanz/TikTok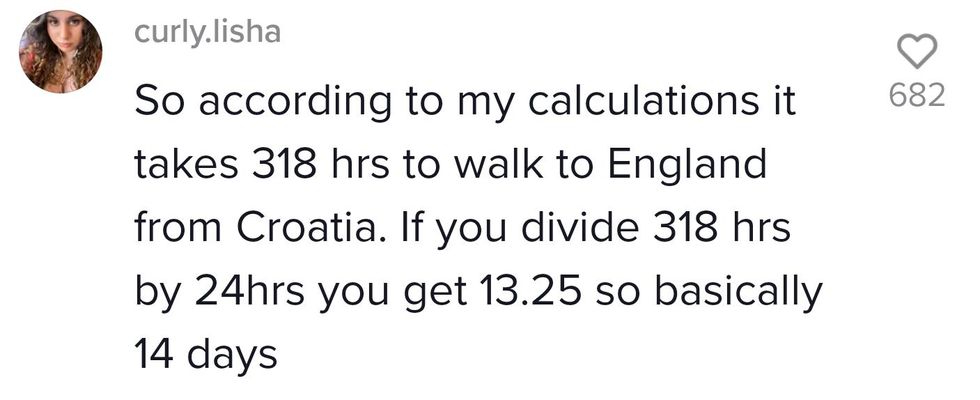 simp4beanz/TikTok

simp4beanz/TikTok
It seems like Portman just can't catch a break. The TikToker had previously posted about her flights being in canceled.
In a previous video, she shared her luck with her flights being canceled. Though that might have been a warning sign, since the next flight she booked was the one that was accidentally set for a year later.
But which is worse: Your flights getting canceled or your flight being booked for the wrong year?

simp4beanz/TikTok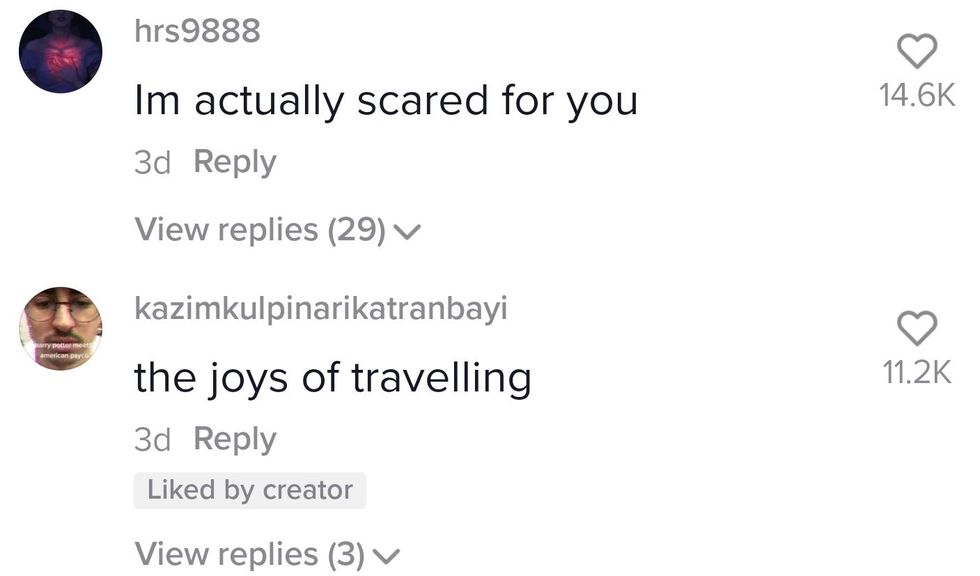 simp4beanz/TikTok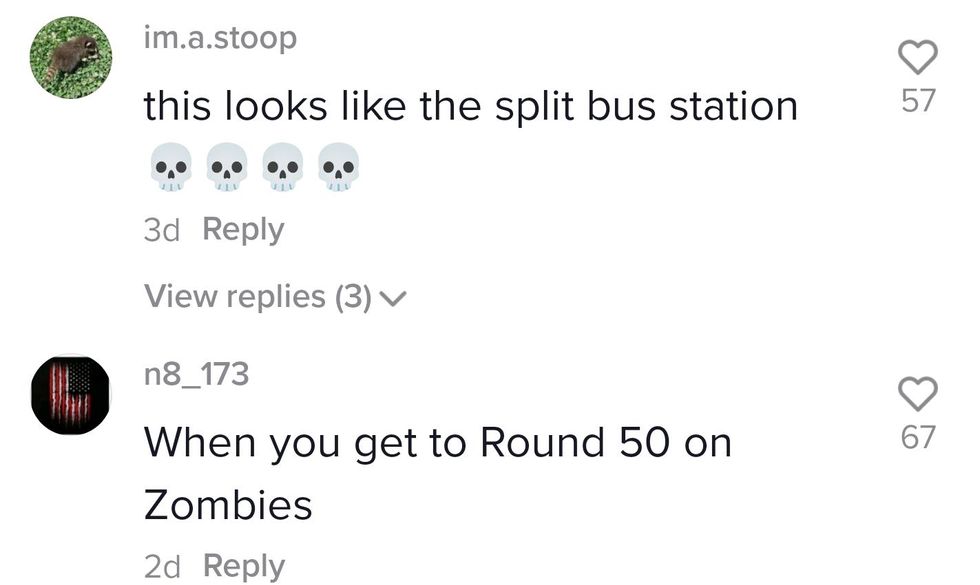 simp4beanz/TikTok
The real question is why this keeps happening. According to Portman, most flights from Croatia to Italy were being canceled which is what led to the strange flight booked for Summer 2022.
The worst part of being stuck is that Portman says she spent the last of her money on the taxi to the airport. Her dad is trying to help and get her on some connecting flights, but can't find a way to get her to the city where the next leg of her journey would continue.
The whole situation was bizarre to the internet at large.
In an update, Portman has confirmed that she's worked out a solution. And EasyJet have refunded her the cost of the flight.
Hopefully, going forward, Portman will double check the year of the flight she's booking.