After returning from her record breaking, and headline making, participation at the Tokyo Olympics, Simone Biles took to Instagram to play a game of "Unpopular Opinions" with fans.
It began innocently enough, with some fans declaring that "Friends is overrated", and others claiming "Avocados are not that good."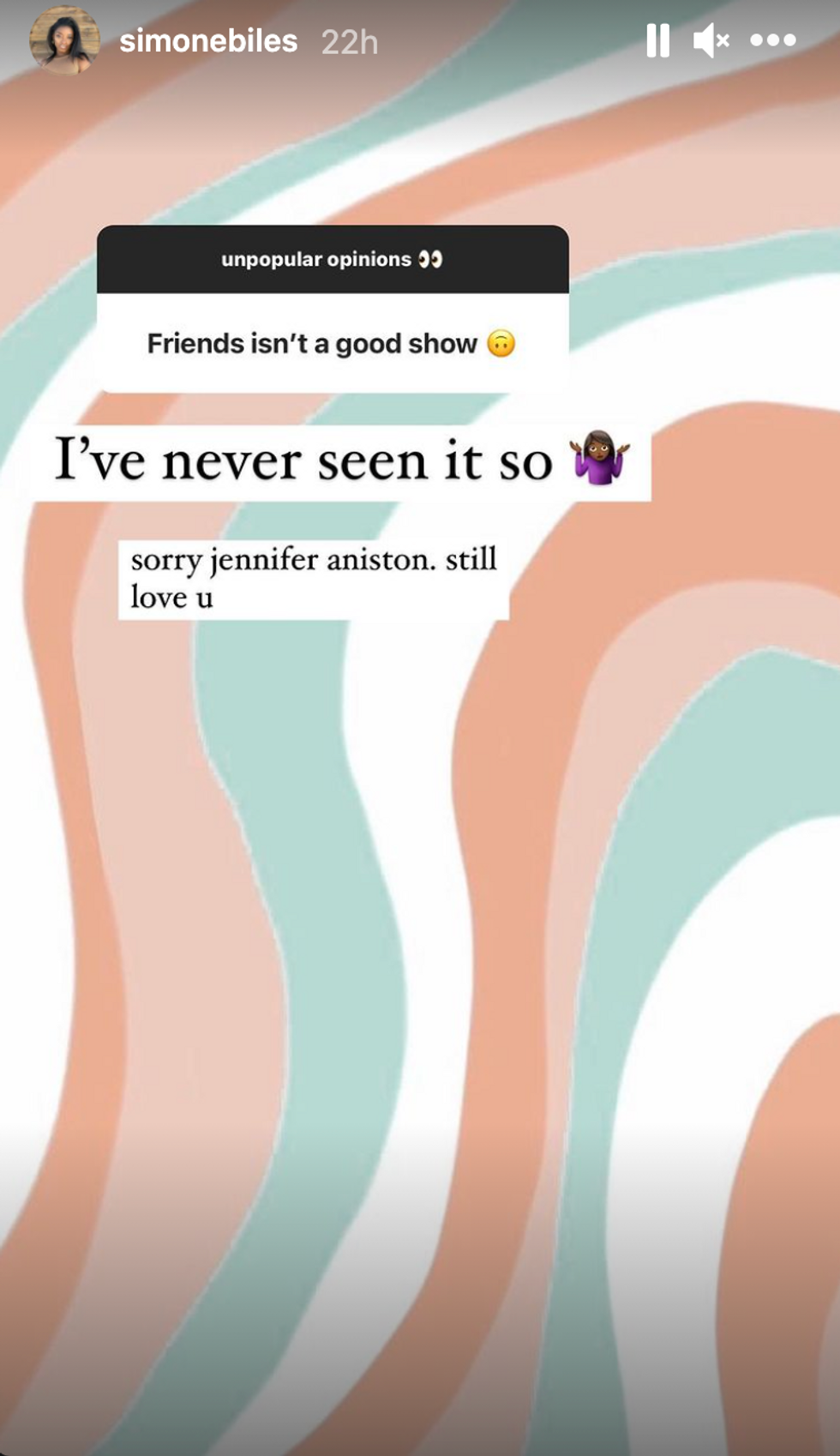 @simonebiles/Instagram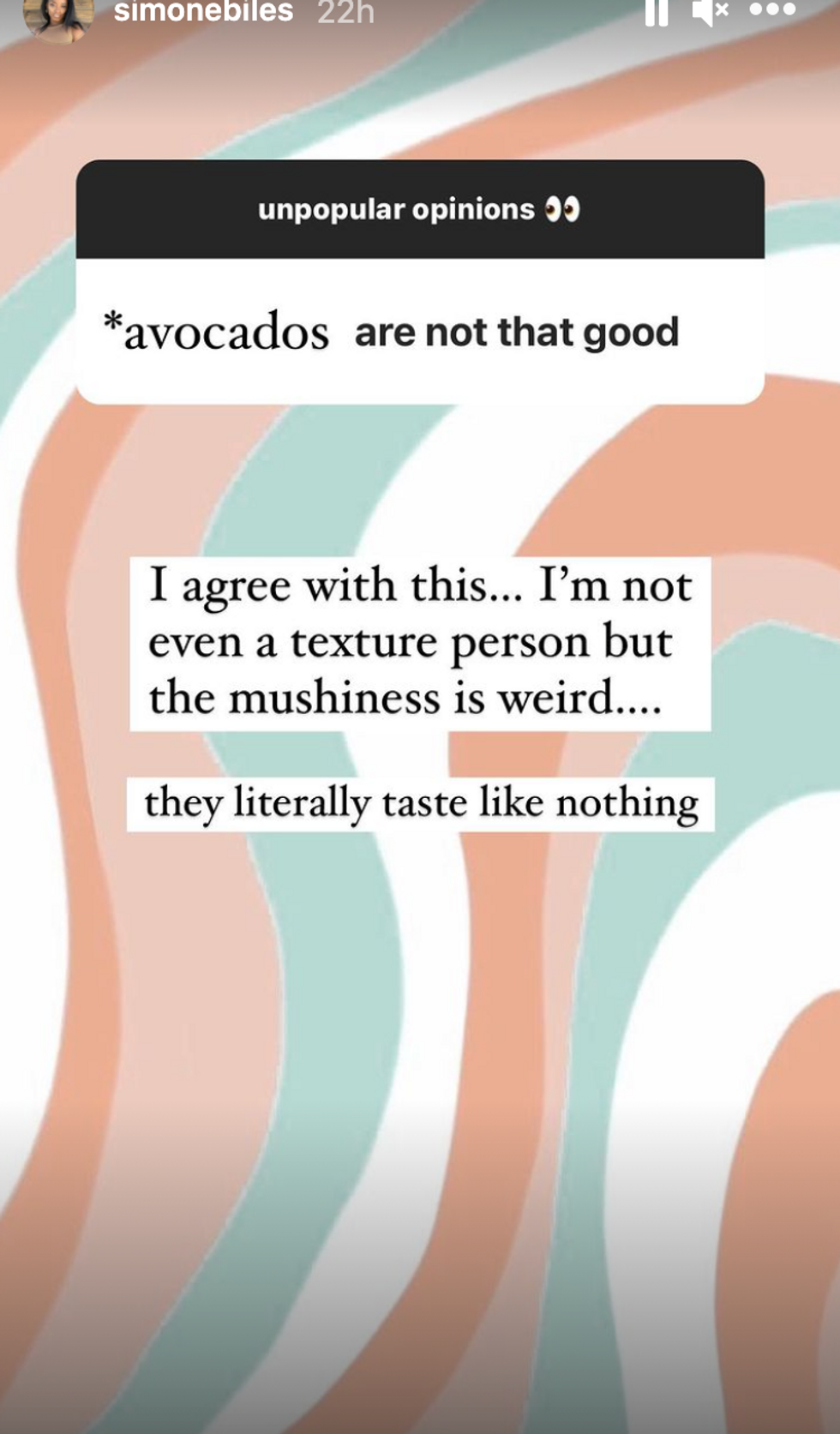 @simonebiles/Instagram
But things took a more serious turn when one fan shared the opinion that "abortion is wrong"
This was an opinion the seven-time-Olympic medalist couldn't agree with, confirming she was "very much pro-choice".
Her dignified response was shared on Twitter by a supportive fan.
Acknowledging her answer would cause controversy, and that she might possibly even loose followers, Biles went on to say in her answer:
"Also, for everyone gonna say 'just put it up for adoption' it's not that easy, & coming from someone who was in the foster system, TRUST me."
"Foster care system is broken & it's TOUGH. Especially on the kids & young adults who age out."
Biles and her three siblings were placed in the foster system when biles was still an infant, after her mother proved unable to care them owing to substance abuse.
Biles and her younger sister, Adria, were eventually adopted by their paternal grandfather and his wife, while their two older siblings, Ashley and Tevin, were adopted by a paternal aunt.
Biles' fans were quick to commend her for standing by her firm, pro-choice stance, and mentioning her first-hand involvement in the foster care system.
However, with abortion still a highly contested issue, it seemed inevitable that the 24-year-old Olympian would face criticism for her opinion as well.
As reported by The Daily Dot, one Twitter user claimed that Biles answer suggested that children in foster care's "lives are worth nothing and are better off dead", in a since-deleted Tweet.
But Biles was quick to call out the user in question in an impassioned Twitter post of her own.
In addition to calling out accusatory Twitter user of misconstruing her words, Biles reminded them that she was put in the foster care system herself.
"I did NOT say I support to abort rather than to put them through the foster care system."
"What I did imply is that you should not control someone else's body/decision."
"I have forever & will continue to support foster kids AS I WAS ONE."
Once again, Biles' fans came out in abundance to applaud her classy response to an anonymous individual going out of his way to vilify her.
Biles even inspired one of her fans to share their experience in the foster system, thanking her for bringing more attention to this issue.
Though Biles may have left Tokyo with only a silver and bronze medal, her bravery to be open about her struggles in gymnastics and in life only emphasizes her ability to always, in one way or another, come out on top.