Simone Biles just made history—again—when she landed a vault that no other female gymnast has ever performed.
We would say the sky's the limit for Biles, but that's setting the bar far too low.
The G.O.A.T. now has not one but two five skills named after her following her performance of the extremely difficult Yurchenko double pike vault, now appropriately dubbed the Biles II, at the 2023 World Artistic Gymnastics Championships in Antwerp, Belgium.
You can watch her feat, below.
Simone Biles pulls off yet another vault that's never been done before at Gymnastics Worldsyoutu.be
And here it is from a different angle.

The Yurchenko double pike vault has the highest difficulty score of any women's vault at 6.4. The highest difficulty score of last year's World Championships was a 5.6.
To say viewers of Biles' performance were amazed is an understatement.
The world champ definitely felt the love and even shared a video of the Biles II to her Instagram stories, complete with a blue heart.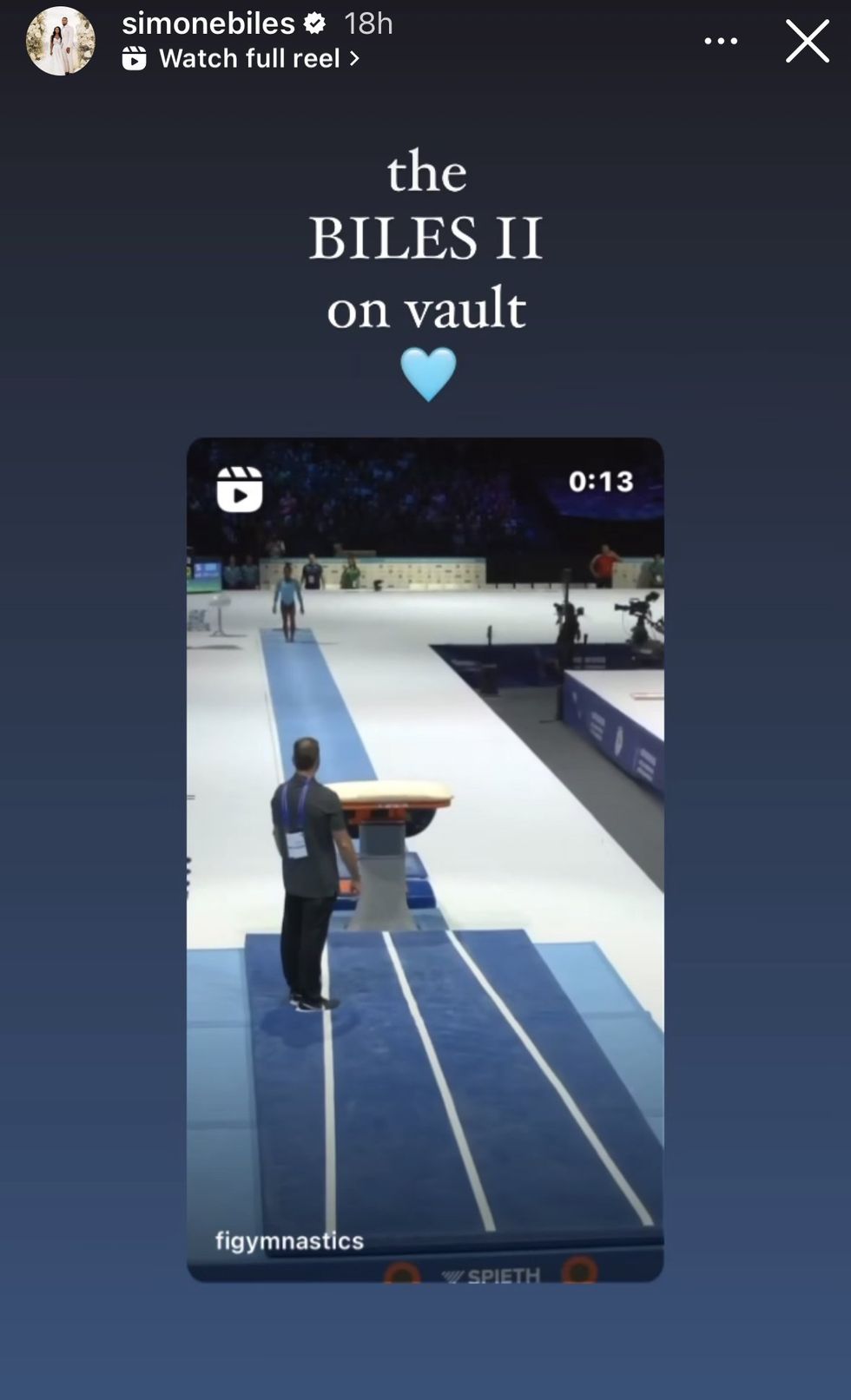 @simonebiles/Instagram
At the completion of the qualifying session, Biles landed on top with an all-around score of 58.865. The United States team qualified for Wednesday's finals with a score of 171.385.
After Biles' two-year mental health break from gymnastics, she returned with a vengeance, earning her eighth (EIGHTH!) all-around title at the U.S. Gymnastics Championships in August.
Biles will likely claim another world title in Antwerp, the same city where she won her first ten years ago, on Friday.