Rob Lowe took to Instagram to celebrate 33 years of sobriety and share a powerful message for others.
The Parks & Rec actor posted a photo of himself enjoying the water with a heartfelt note expressing his gratitude to his "tribe."
He captioned his post:
"33 years ago today I found recovery and a tribe that has sustained me on my incredible, grateful journey."
"My life is full of love, family, God, opportunity, friends, work, dogs and fun."
He finished with a message of encouragement:
"If you or someone you know is struggling with any form of addiction: hope and joy are waiting if you want it, and are willing to work for it!"
You can see the post below.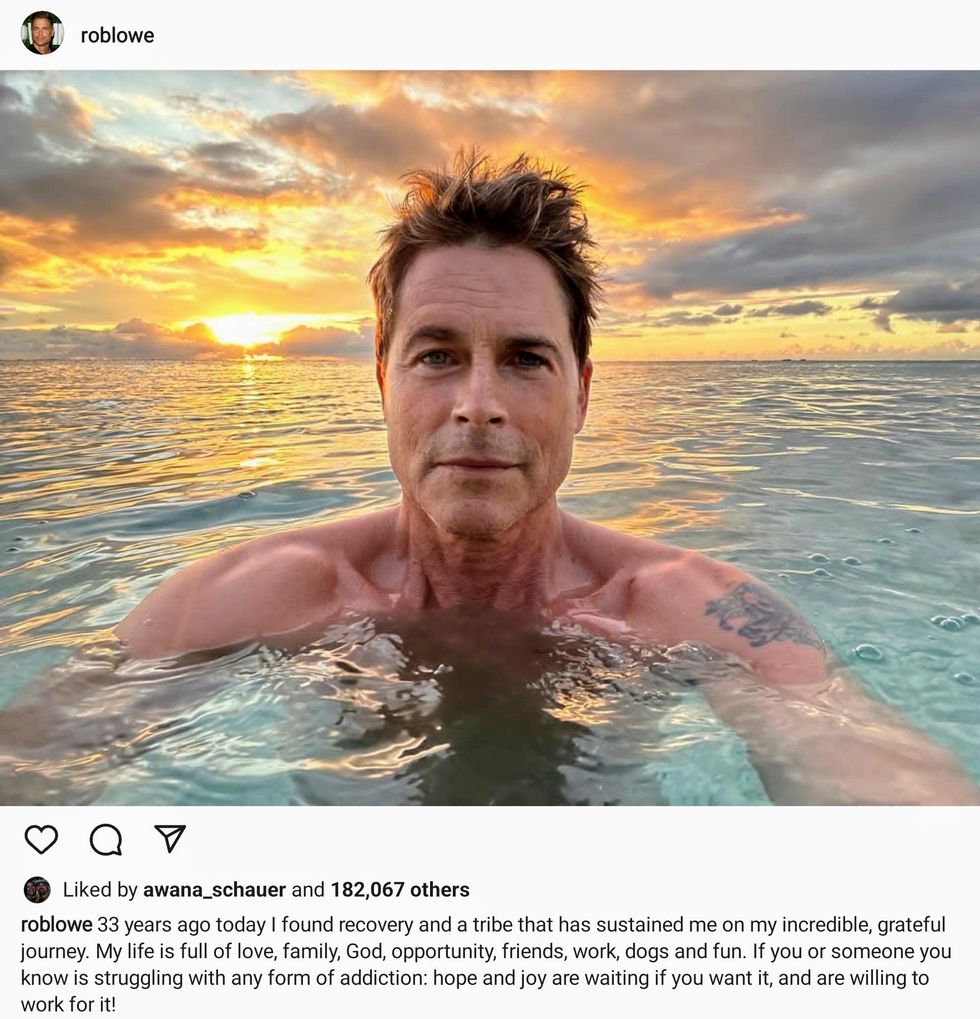 @roblowe/Instagram
Friends, fans and fellow stars congratulated Lowe on his major milestone.

Many also thanked him for his transparency and sharing his journey.

@roblowe/Instagram

@roblowe/Instagram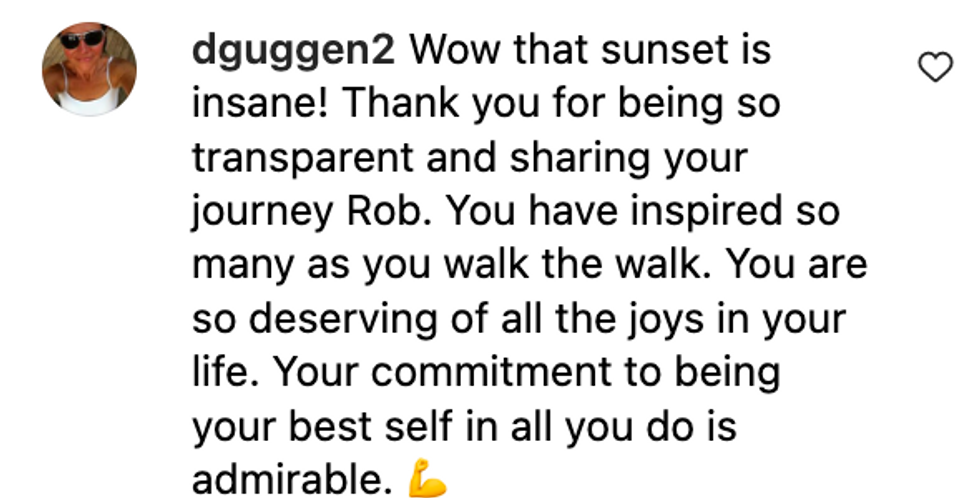 @roblowe/Instagram

@roblowe/Instagram

@roblowe/Instagram
Others celebrated his accomplishment by sharing their own experiences.

@roblowe/Instagram

@roblowe/Instagram

@roblowe/Instagram

@roblowe/Instagram
Lowe has openly shared his journey publicly, encouraging others who may need help.
In 2021, he told Variety:
"Nothing can make you get sober except you wanting to do it."
"The only way to stay in recovery is to be honest with yourself on a minute-by-minute basis. No secrets, no double life. And you have to get real."
His son, John Owen, also celebrated a sobriety milestone recently.
In fact, Rob presented his son with his 5-year sobriety chip on The Drew Barrymore Show.
Of finding his true self through recovery, Lowe shared:
"One of the great gifts of recovery is that you start living your authentic life. You start living your actual values and living as who you truly are."
"So it turns out this is who I am. It's a good character."
Congratulations on 33 years, Rob.