Getting pulled over by the police is always a drag, but it has to be even worse if you're someone famous.
Not all celebrities handle the situation with grace, but the outcome is likely to be interesting whether they manage to keep things professional or not.
---
Reddit user u/bfly1800 asked:
"Cops of Reddit, what famous people have you pulled over and how did it go down?"
Werner Herzog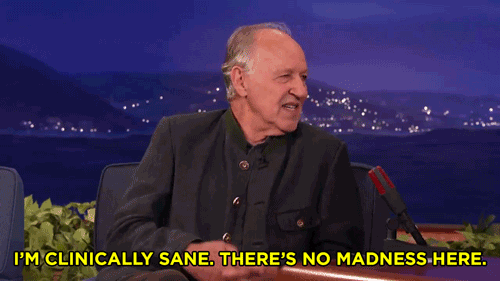 Giphy
I gave Werner Herzog a speeding ticket in the Hollywood hills in the early 2010s. He was very polite and even shook my hand. Nice fellow.
Do you know why I pulled you over? "Because I was traveling.... at Unimaginable speeds"
Marilyn Manson
My dad was a cop. Pulled over none other than Marilyn Manson for an unsafe signal lane change (he was bragging the day it happened) in the early 2000s. Said he was non descript and low key, apologetic and didn't act like a big shot above the law.
Clint Eastwood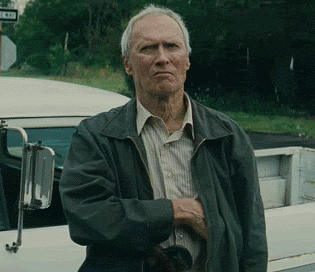 Giphy
My dad pulled over Clint Eastwood. I guess this was just after they started requiring licenses to drive motorcycles in California. He pulled him over because he was driving squirly like he didn't really know how to ride. His was response to license issue was "Man next thing you know you'll need a license to ride a horse."
Paul Newman
My father was a police officer for 27 years and in one day he pulled over Paul Newman, who, apparently, was notorious for speeding. So, my dad goes to cite him and gets a call for an accident that needed assistance down the road. Then sometime shortly thereafter, my father pulled him over again and Newman allegedly groaned, "Not you again.."
Christianne Amanpoor
I was a NYC Park Ranger in Central Park. I asked Christianne Amanpoor from CNN to put her dog on a leash and she said "do you know who I am?"
So I said, "I don't care who you are, put your dog on a leash"
Nick Nolte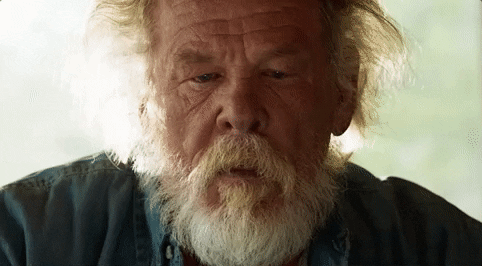 Giphy
Former police cadet and dispatcher here. I was on a ride along and was told this story. So this officer pulls this car over for speeding. She then suspects the driver of being drunk. She calls in his driver's license to run it. The dispatcher tells her, "You have Nick Nolte pulled over? Do you know who he is? He's a movie star." The officer is young and doesn't know who Nick Nolte is. Turns out he wasn't drunk, he was just being Nick Nolte. She gave him a warning and sent him on his way.
Bethany Hamilton
I was working as a lifeguard and we had the beach red flagged (no swimming) for rough surf. There was this girl swimming so I hopped on my ATV and headed down to call her out of the water. Her swimming was... weird, I couldn't put my finger on it right away, part of determining whether or not I have to rescue someone is to evaluate their swimming stroke.
She wasn't in obvious distress, just swimming around in her... weird sort of way. I blow my whistle to get her attention and she starts swimming back to shore.
At this point I should probably mention that we had a surf contest going on and there were a bunch of pro surfers in town because of it.
She walks out the water and at this point I realize why her swim stroke was weird, she only has one arm. Now I've got to tell Bethany Hamilton that the water is too rough for swimming.
Kurt Russell
I wasn't a patrol officer, but rather the sheriff's deputy at Aspen's airport, Sardy Field. I had to threaten to tow both Kurt Russell's and Hunter Thompson's vehicles more than once when they left them where they weren't supposed to, parked right in front of the airport. Hunter was Hunter and just mumbled and groused, and Kurt usually just waved and smiled. Dirty violators, the both of them ;)
I can still remember Russell's license plate... VCD711
Wes Craven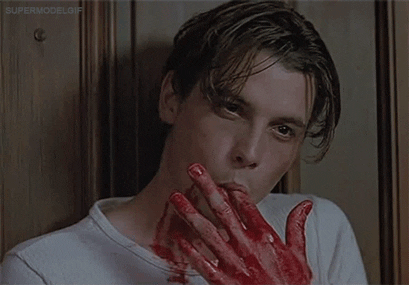 Giphy
My co-worker wrote Wes Craven a ticket. He didn't know who he was and so when he gave him the ticket, he just was like "here's you ticket Mr. Craven". My co-worker told me that if he knew he wrote a ticket to the nightmare on elm Street guy, he would have issued a warning instead. My co-worker is also from Kosovo so when he tells it with his accent it's extra funny
Blake Shelton
When I was a cop I pulled Blake Shelton over once. I walked up the window went through my little spiel "Hello my name is Officer juscvin with the city Police, The reason I've stopped you tonight is insert crime, may I see your license and insurance verification". He gives me his stuff and it's really late so I haven't even figured out it's him yet I'm just thinking this guy looks familiar he was really friendly and pretty apologetic super nice guy I wanted to ask for an autograph or picture but felt like it would've been unprofessional.