Everyone loves sticking it to the man or getting something for free.
People like to test authority and bend the rules––can you blame them?
---
It turns out this is even more fun to do once you find out how, as we learned once Redditor Rokzo asked the online community, "What is the best loophole you have ever heard of?"
"In the shipyard..."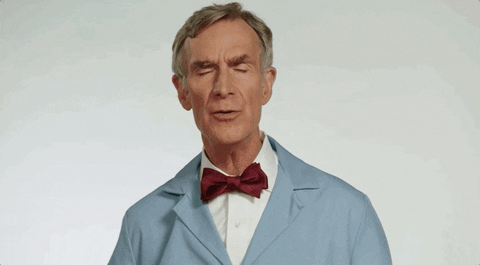 Giphy
In the shipyard, you gotta have safety glasses. If you lose them, our safety department makes you talk to your boss's boss and have him write a note saying that he talked to you so you can have another pair of glasses. Well, I walked in to the safety office without safety glasses and asked for another pair. They said to go get a note. I then asked if they were going to let me walk out without any safety glasses. They knew that wasn't allowed, so they gave me a scratched up pair. Well, the reason they had those on hand is because you can trade your scratched ones for new ones. So I took the scratched ones, dealt with them for a day, and then went in the next day and traded them in for new ones. Never had to talk to my boss's boss and get a note.
"That was brought in..."
In Sydney, Australia, we have the Opal card system for public transport. You load up the card with monies, and tap it when you get on and off public transport. Now these days, per week you get a discount on all your trips after your 8th. Well. That was brought in after people exploited the previous rule. After 8 trips, all trips were free. So people would ride the buses to and from stops, tap tap tapping away, leaving enough time between each tap for it to register as an individual trip, and after a few hours of venturing the city and tapping, they then had the rest of their weekly travel FOR FREE. The news did a piece of everyone doing it, and soon after the new rule came in.
"I used to work..."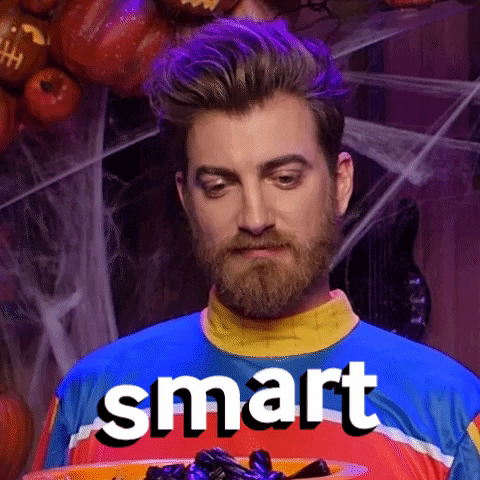 Giphy
I used to work in a call center doing tech support for a dial-up ISP. The 10 hour plan was $9.99 and then there were various tiers including an unlimited plan for $50 or something like that.
I ended up moving to a different city and called up the call center to set up internet and I asked for the 10 hour plan. The guy (who didn't know I used to work there) tried to talk me into a bigger plan, but I stuck with the 10 hour plan.
Why? Because the company had no system for monitoring usage. You could use as much data as you wanted and it was all the same to them. There was no tracking system in place.
"When the U.S. government..."
When the U.S. government issued the Sacajawea dollar coin, they wanted to get them into circulation as quickly as possible so they'd catch on (Narrator: they didn't), so they had a thing where you could order them and have them shipped to you for free. People realized you could pay for the coins using one of those credit cards that gives you frequent flier miles as a reward. So you order $1000 of coins, put it on the card, get the coins, deposit them into your bank, pay off the credit card. You've just gotten 100% free frequent flier miles.
"So the uncle sold the car..."
In West Virginia there was a law that waived taxes for automobile title transfers between parents and children. A friend wanted to buy a car from his uncle. So the uncle sold the car to his father who then sold it to his other son who sold it to his own son, my friend. Three transactions. Zero taxes.
"They would send you back a check..."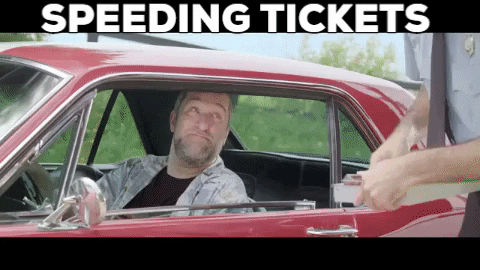 Giphy
NY State had a glitch in their Motor Vehicle system for a while. If you got a moving violation, you would plead guilty, and overpay it by $5. They would send you back a check for $5, but you don't cash it. They would not apply points to your license until the case was fully adjudicated. If you waited until a year passed, and then cashed it, those points would roll off, so you would never actually have any points showing on your license.
"For appointments..."
For appointments that cost money to cancel with less than 24hrs notice, they often are free to reschedule within that window, so you reschedule it to a week later, then cancel it a day or two later.
"Apparently buying gift cards..."
Read about a promotion on some site that you earned points based on how much you spent over a period of time. Apparently buying gift cards counted towards your total. The loophole was that you could pay for gift cards with gift cards. Someone just kept buying gift cards with their gift cards and earning free points that they spent on other stuff.
"On top of that..."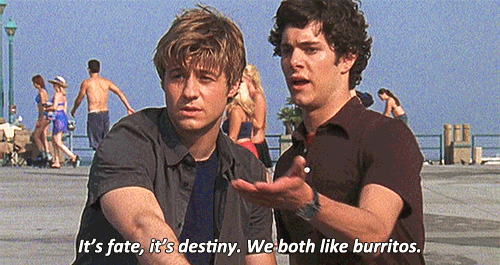 Giphy
Company cafeteria had an option to order a half burrito. However, the cost of two half burritos was less than the cost of one full burrito. On top of that, the chef would make a half burrito by cutting a new tortilla in "half" and generally gave a healthier portion than just a half. Thus, ordering 2 half burritos was equivalent to about one and a half full burritos and cost less than a full burrito.
"A spokeswoman for the carrier..."
A man in China purchased a first-class plane ticket — and used it to eat a year's worth of free meals at the VIP lounge at Xi'an International Airport. The frequent diner purchased a first-class, fully refundable ticket aboard Eastern China Airline. He used the ticket to gain access to the airport's VIP lounge, where high-rolling travelers dine for free, according to a report last week in the Chinese-language newspaper Kwong Wah Yit Poh in Malaysia.
The man re-booked his first-class ticket over and over again and kept the gravy train rolling. Eastern China Airlines officials only recently figured out the man's scheme after noticing his single ticket being re-booked 300 times over one year, according to the newspaper report. Airline officials admitted there was nothing they could do to stop the frequent diner.
A spokeswoman for the carrier called the man's free-meal scheme a "rare act." Still, Eastern China Airlines officials confronted him, and the human meal ticket stopped chowing down. The freeloader ended up cashing in his fully refundable ticket and getting back all his money.
https://www.nypost.com/2014/01/29/man-uses-first-class-plane-ticket-to-eat-free-for-a-year/