Post-anesthesia videos are their own magical brand of internet comedy.
Clips like the famous "David After Dentist" video highlight kids in all their loopy ridiculousness. There are countless clips of adults saying and doing all sorts of hilarious stuff like hitting on their care staff, loudly singing, demanding to dance or asking for a drink because their "eyeballs are thirsty."
The internet has collectively cackled at anesthesia reaction videos for years, but the genre is missing something—animal vids!
Or at least it was, until Dr. Trent Shrader posted a video of an owl after surgery.
The video has racked up well over a million views and been shared across multiple platforms, and it's easy to see why. In it, Dr. Shrader is attempting to demonstrate how to safely place a raptor in a recovery cage after surgery.

Shrader's caption says it all:
"We don't get second takes in wildlife medicine."
You already know there's a fail coming as Shrader talks viewers through safety tips like keeping the birds face pointed away from him—though since this is an owl that seems like a bit of a moot point given the whole head-turny thing. He uses his most professional and informative tone as he demonstrates proper owl handling.
The video, clearly not intended to be a comedy, takes a sharp left turn when he actually puts the owl into the cage. The bird still disoriented from anesthesia after surgery on both feet promptly faceplants.
And then glares at Shrader indignantly.
Twitter felt bad but also had a good cackle.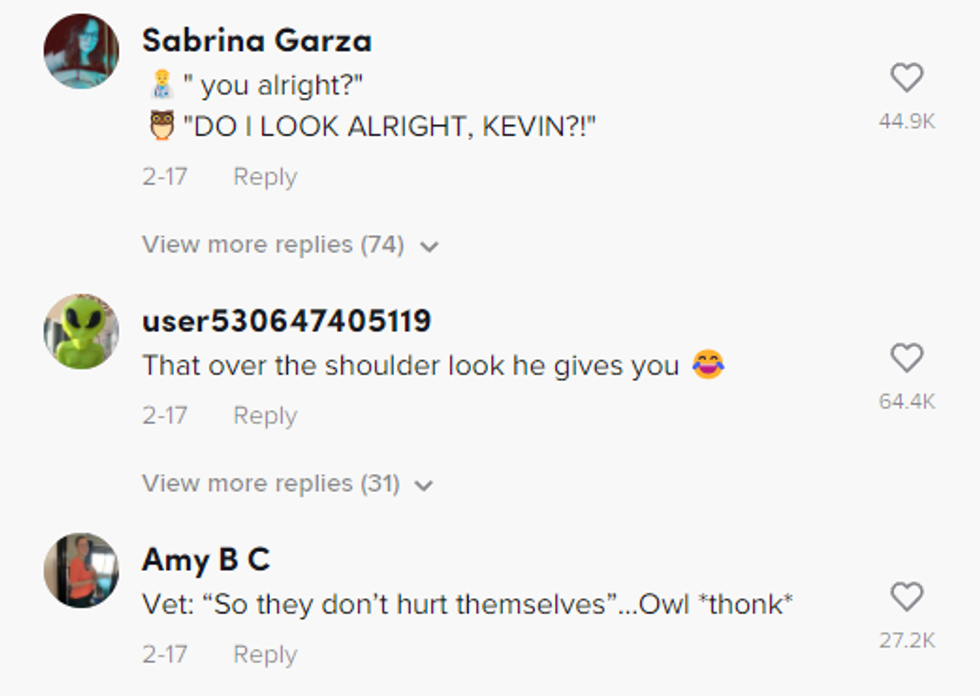 @drtrentshrader/TikTok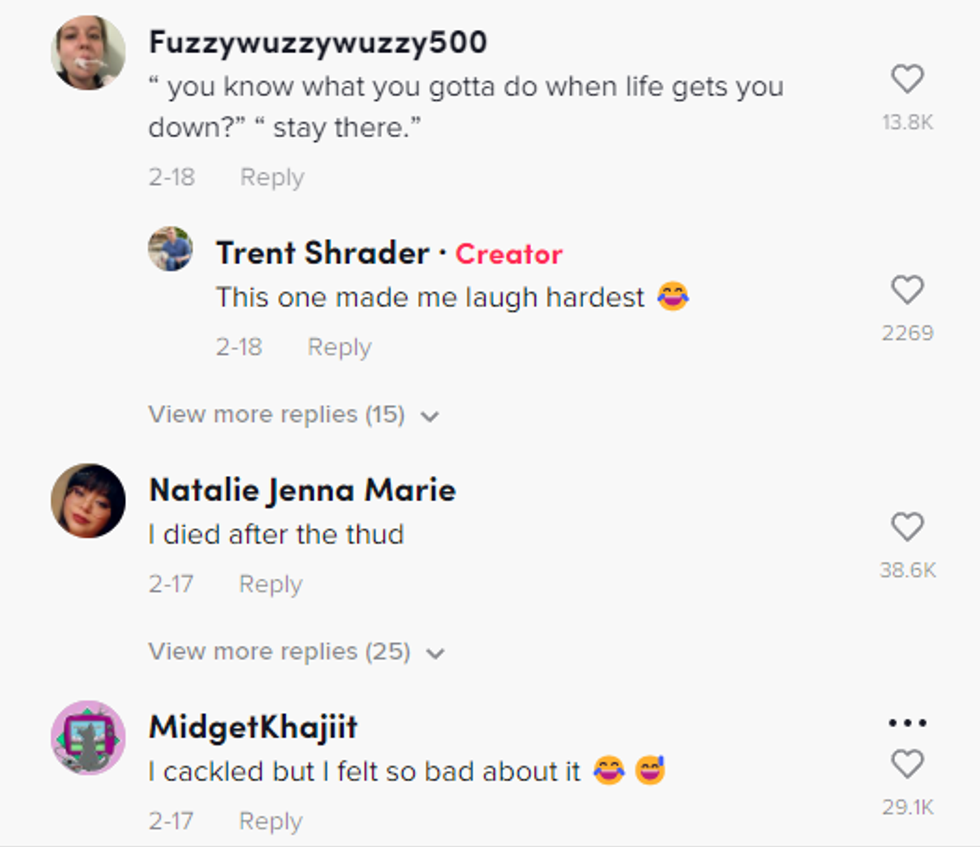 @drtrentshrader/TikTok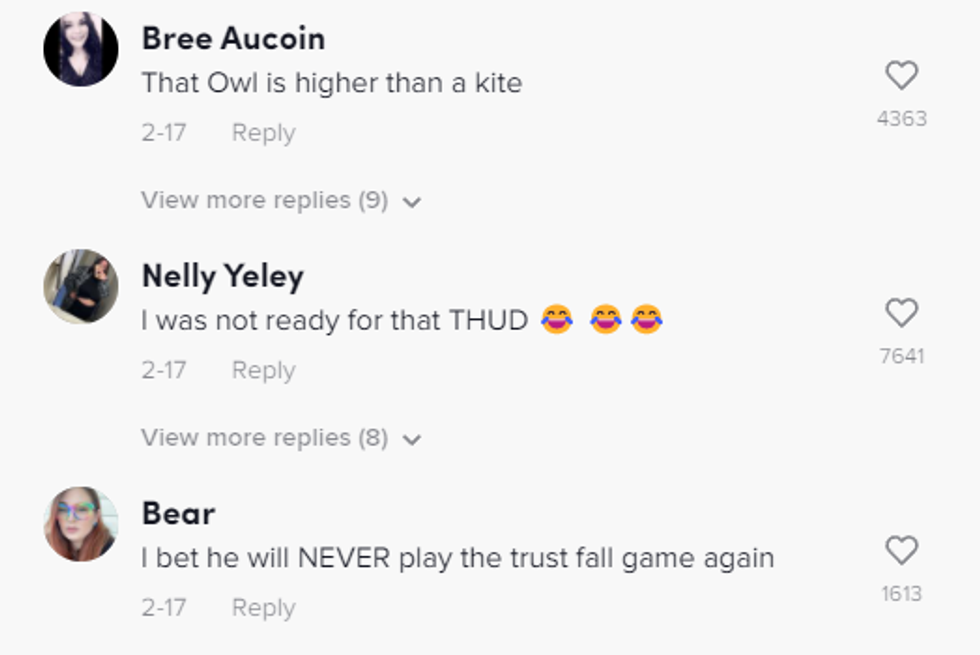 @drtrentshrader/TikTok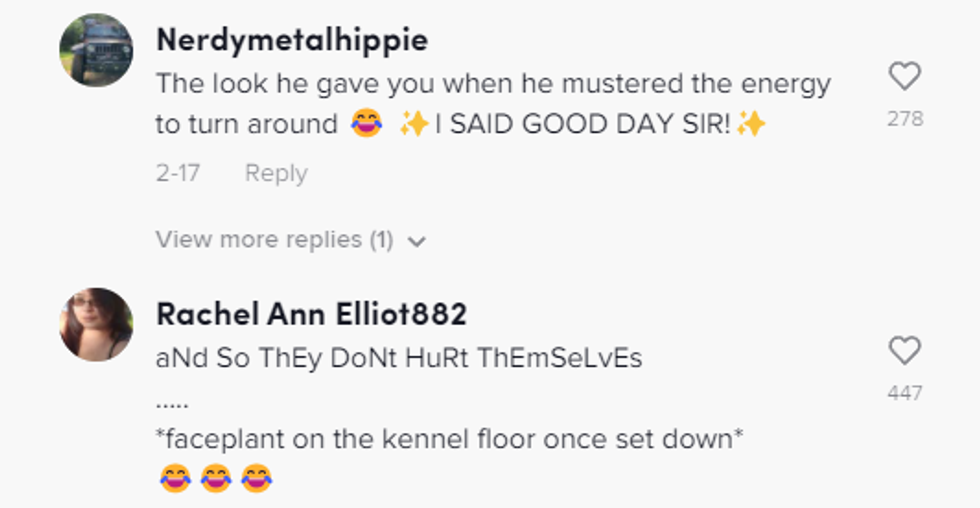 @drtrentshrader/TikTok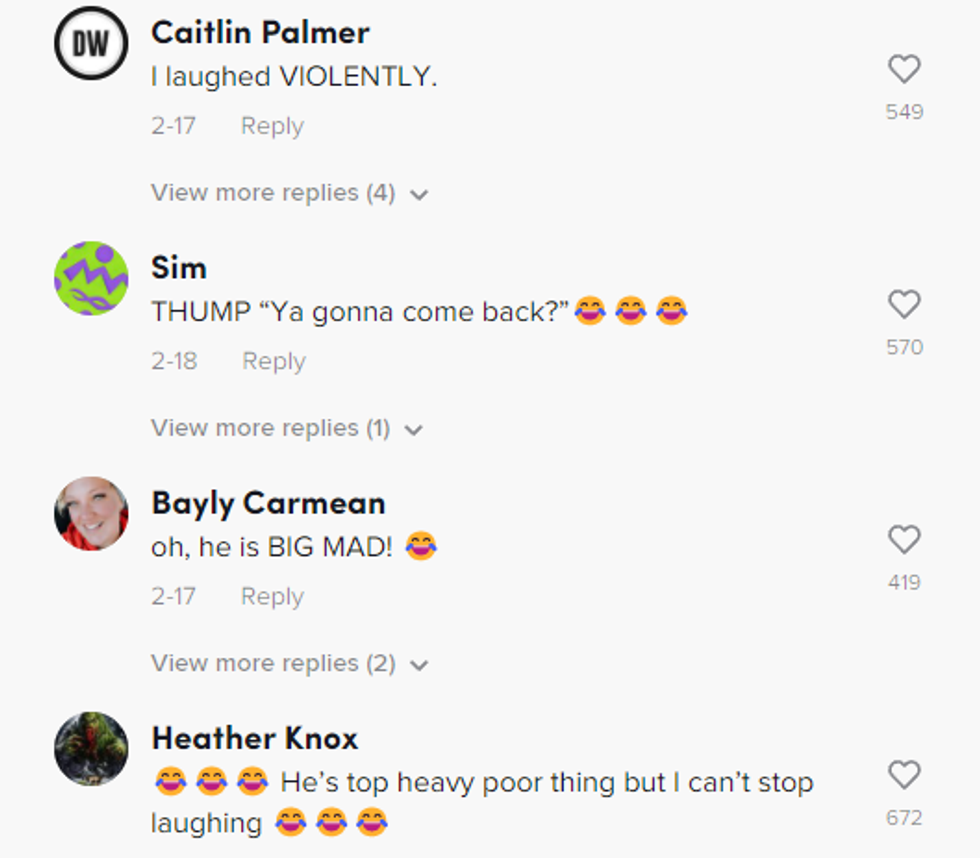 @drtrentshrader/TikTok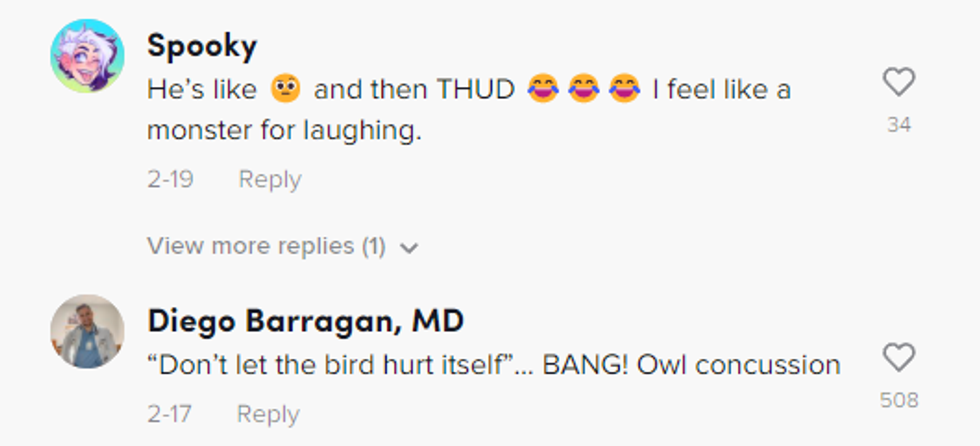 @drtrentshrader/TikTok

@drtrentshrader/TikTok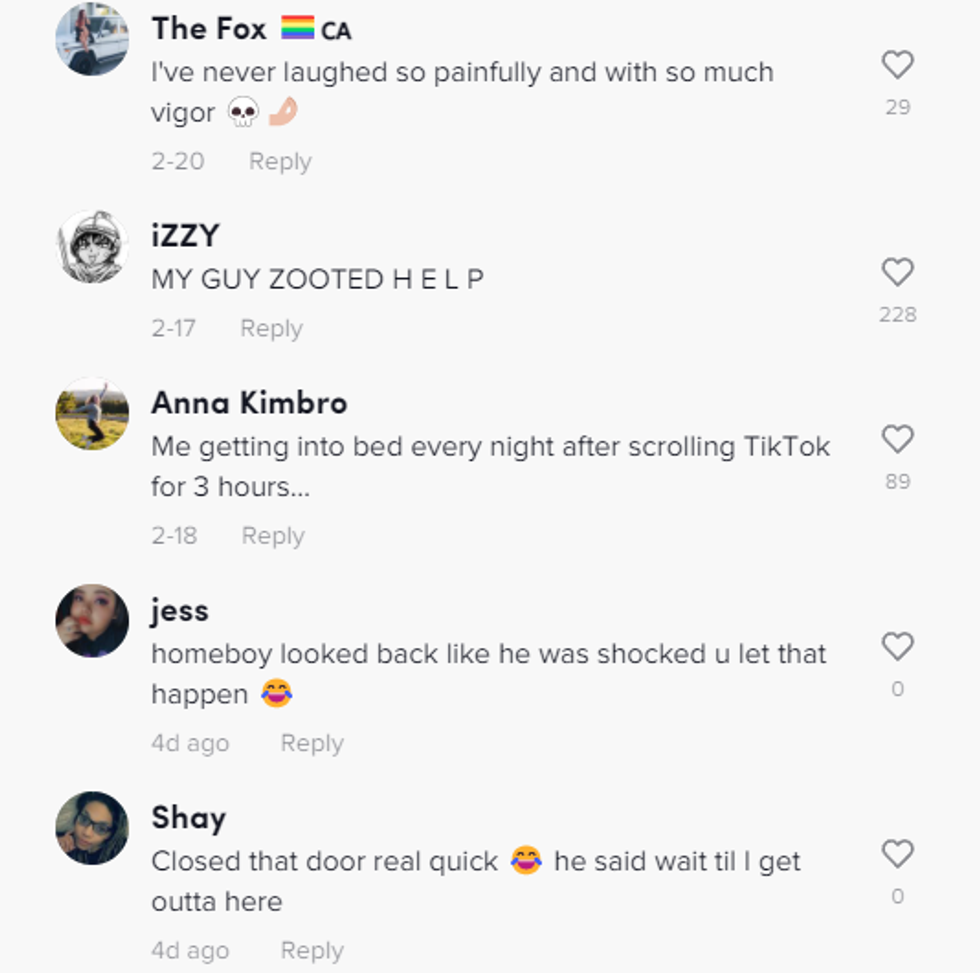 @drtrentshrader/TikTok
Luckily Dr. Shrader isn't just a post-and-go kind of creator.
He spent time in the comments reading and responding to people like when people asked about the birds recovery.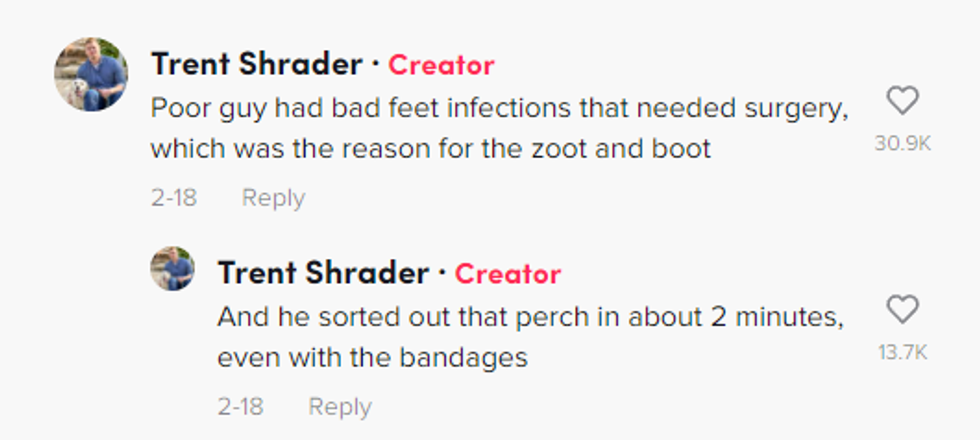 @drtrentshrader/TikTok
The bird did great, so you can feel less-bad about the way you laughed.
It's fine.