Any parent knows toddlers are in a creative world of their own. However, one adorable little girl from Melborne, Australia caught her mom off-guard making her genuinely LOL at the unusual birthday request.
The 38 year old mom Emmaline Carroll Southwell shared the TikTok of her 2 year old daughter Violet speaking to her 5 year old brother Levi requesting a birthday party combination of Disney's Frozen, pop star Dua Lipa, and…a duck. When he mother had to become the bearer of bad news saying Dua Lipa wouldn't be able to come little Violet became upset and the video ended with her mother saying "don't cry".
@emmalinecs

#asklevi #askviolet #fyp #dualipa #mumsoftiktok #momsoftiktok
In the video Levi asked his sister of her plans. He said:
"Violet… it's your birthday in a couple of weeks. What are you going to have?"
Violet mentioned she wanted a Frozen themed party however whether brother asked more specifically she happily replied:
"Dua Lipa and a duck!"
Then blew kisses indicating a part of Dua Lipa's "Blow Your Mind" song.
At this mom Emmaline delivers the bad news she said:
"Honey, Dua Lipa can't come to your party. No, no she seriously can't… please don't cry!"
Emmaline had stated that this birthday was special as her daughters first two birthdays had a "tough run" and this was the first year the tot was aware of he birthday. Southwest explained:
"To begin with, [Violet's] birthday is in the middle of June, which is the middle of winter, and we live in one of the coldest parts of Australia, so she already has that going against her. Her first birthday was unfortunately overshadowed by us moving."
"Her second birthday was meant to be a huge Frozen party at this amazing kids' party venue in Melbourne to compensate for her lack of first birthday, and then that got canceled due to COVID. I even ruined her Minnie Mouse cake and had to buy her one last-minute from Uber Eats."
The conversation between her daughter Violet and son Levi in the backseat quickly garnered much attention from the TikTok community being watched one 4.2 million times. Of the unusual party theme the mom shared her thoughts:
"I guess [Violet] thinks her birthday should include all her favorite things and she and Levi are forever talking, laughing… and fighting… thus, their conversation about her Frozen-Dua-Duck party was captured."
She added:
"Dua Lipa is obviously amazing, and her song 'Blow Your Mind' is Violet's favorite. Violet calls it 'My Mwah Mwah song.' This is the first year she's actually aware of her birthday, and she is so excited about it!"
TikTok users fell in love with Violet and her ultra-sweet request doing their best to encourage the pop music sensation to make this little girl's birthday wish come true repeatedly in the comments.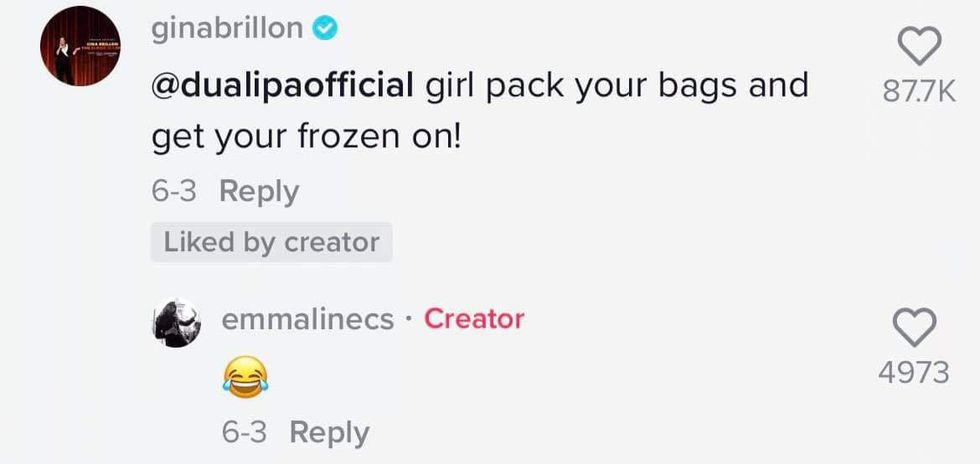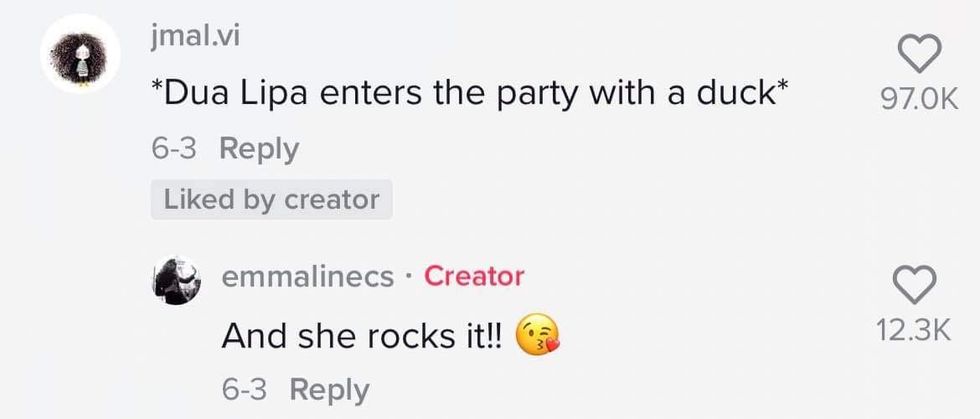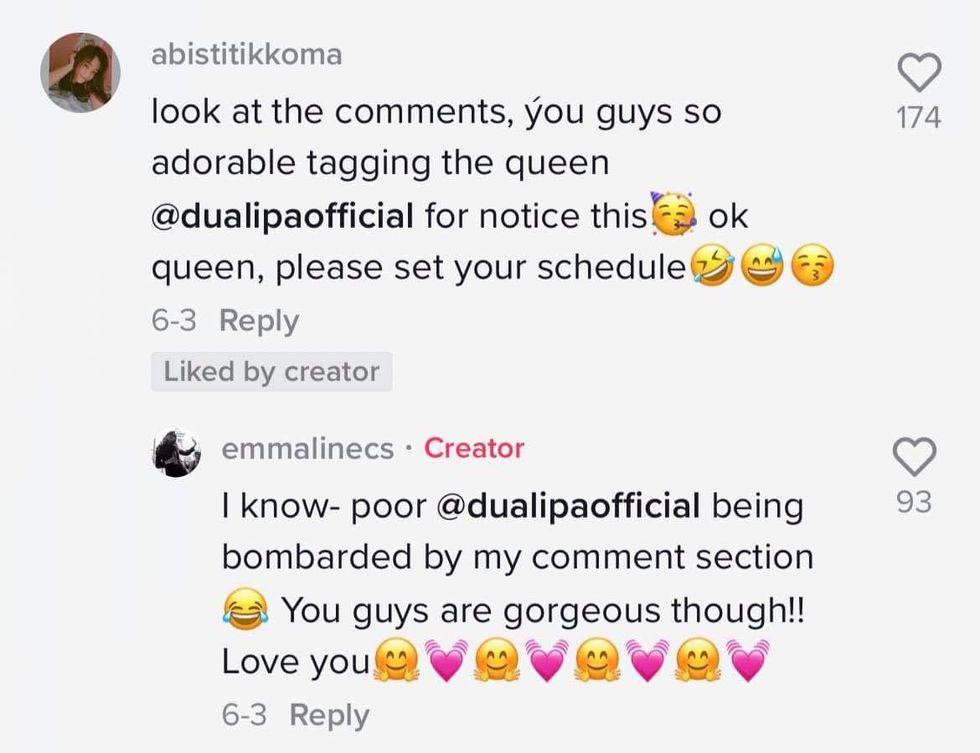 Although the singer has yet to respond to the multiple requests to make this young girls birthday dream come true Violet does get to enjoy birthday well wishes from around the globe.