Heidi Dockery
Heidi Dockery is a Maine artist & nature enthusiast with an affinity for libraries. She studies Criminal Justice with a special focus on psychology & sociology at the University of Maine. When not studying, painting, or re-reading the works of the late Sir Terry Pratchett, she volunteers & enjoys various nerdy activities. "Quis custodiet ipsos custodes?"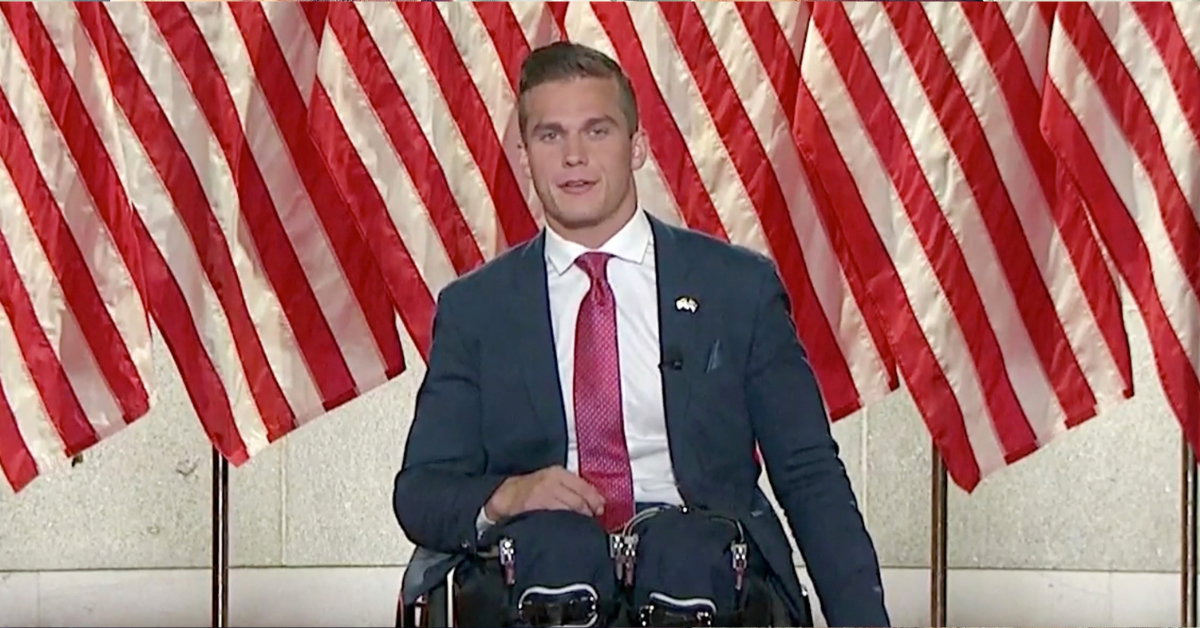 Handout/Getty Images
Conservative GOP Congressman Madison Cawthorn of North Carolina was caught by airport security trying to board a plane with an unloaded handgun and a loaded magazine in his carry-on bag.
The incident happened in February at the Asheville North Carolina Regional Airport. It was allegedly a mistake by the Congressman. He claimed he intended to put the firearm and ammunition into his checked luggage.
Cawthorn said in a statement the oversight was a mistake made because he uses the same carry-on bag to carry his guns and ammo when not traveling.
The TSA stop was made public by a group seeking to get the Cawthorn removed from office, FireMadison.com. They obtained an audio recording of the incident including airport security discussing confiscating the 9mm handgun.
You can listen to the audio below:
Cawthorn spokesman Micah Bock made a statement to the Raleigh News Observer on the GOP Congressman's behalf.
Bock said:
"Five months ago, while boarding a flight, Rep. Cawthorn erroneously stowed a firearm in his carry-on (that often doubles as a range bag) instead of his checked bag."
"The firearm was secured, and unchambered. Rep. Cawthorn endeavors to always follow TSA guidelines, and quickly rectified this situation before boarding his flight."
As a result of the incident, Cawthorn will most likely end up with a hefty fine. According to Transportation Security Administration spokesman Mark Howell even first offenses typically carry a fine of $2,000 for an unloaded firearm and $4,000 for one that is loaded.

Howell also said any TSA PreCheck status—which allows people who qualify that are deemed low risk to bypass some of the airport security measures—will likely be revoked.
Howell stated:
"We can't deem you a low risk any more if you are bringing weapons in your carry-on bag to the checkpoint."
People were duly upset at the lack of awareness Cawthorn displayed, citing responsible gun owners know where their firearms are at all times.
More disturbingly however, it was revealed this wasn't the first time this year Cawthorn had broken a gun law.
He claimed to have a loaded concealed weapon inside the Capitol.
Howell did point out although it is a criminal misdemeanor for anyone to bring an unauthorized firearm into the Asheville Regional Airport, none of the eight people who have been stopped with one have been charged this year.