People all over the world were overjoyed to hear the news of Prince Harry's engagement to American actress Meghan Markle on Monday.
---
Best known for her seven-year stint on the USA network show Suits, the 36-year-old definitely had to climb her way up the ladder and pay her dues in Hollywood.
In fact, one of Markle's first jobs was as a briefcase model on the hit NBC gameshow Deal or No Deal, hosted by Howie Mandel.
On Tuesday, E! News tweeted out a short clip of Markle's case being chosen by a contestant on the show, along with her big reveal:
Long before Meghan Markle was a soon-to-be royal, she was a case model on Deal or No Deal. https://t.co/IUhwbl1vjQ

— E! News (@E! News) 1511889585.0
Markle addressed her time on the show in a 2013 interview with Esquire, saying that it was simply a survival job to make ends meet.
"I would put that in the category of things I was doing while I was auditioning to try to make ends meet. I went from working in the U.S. Embassy in Argentina to ending up on Deal," she told the magazine. "It's run the gamut. Definitely working on Deal or No Deal was a learning experience, and it helped me to understand what I would rather be doing."
@enews 😂😂😂😂😂😂😂😂😂😂😂😂😂😂😂😂😂😂😂 It takes time to become a soon to be royal #babysteps

— Samuel Lubinda (@Samuel Lubinda) 1511889692.0
And sadly for Markle, she never even had the winning case.
"I would end up standing up there forever in these terribly uncomfortable and inexpensive five-inch heels just waiting for someone to pick my number so I could go and sit down," she lamented.
And she's not the only former briefcase model who went on to fame. Chrissy Teigen was also once in her (high-heeled) shoes.
Before They Were Famous, Chrissy Teigen and Meghan Markle Were Both 'Deal or No Deal' Briefcase Models… https://t.co/Ig44Iqp9k9

— 18d.Media (@18d.Media) 1511900595.0
After her stint on Deal from 2006-2007, Markle went on to guest star on popular shows like Castle, General Hospital, and Fringe.
But after her engagement, it looks like we won't be seeing Markle on the silver screen any time soon, except for in reruns. She's hanging up her acting hat to focus on her royal duties.
Twitter seems pretty impressed with her meteoric rise from the bottom:
Omg started from the bottom now we freaking ruling 🎉🎉 https://t.co/DBvCfD2jdg

— Simran Pattnaik (@Simran Pattnaik) 1511905312.0
Okay I love this. I officially approve https://t.co/975iJVVPnq

— Tori Gessner (@Tori Gessner) 1511902142.0
@enews The ultimate come up she bout to secure the crown 👸🏽 https://t.co/nZs4MQXYhG

— 👋🏽Jazz Hands👋🏽 (@👋🏽Jazz Hands👋🏽) 1511893083.0
Talk about the ultimate Glo Up 😂✨👑 https://t.co/H28zfInAXY

— ❥ k a t i e ✨🦖🦕 (@❥ k a t i e ✨🦖🦕) 1511889739.0
It just goes to show that anything is possible. So dream big:
Meghan Markle used to hold empty briefcases on a Howie Mandel-hosted game show, and now she'll be a princess. Proof… https://t.co/CWlNSquHJm

— Angela (@Angela) 1511801860.0
NOW SHE IS A PRINCESS!!! DREAM BIG GUYS!!! https://t.co/CxRX7urjTn

— Bina Khaki (@Bina Khaki) 1511897910.0
If Meghan Markle isn't the American Dream then what even IS the American Dream?! https://t.co/X9cpAM9VHp

— Kasey Quinlan (@Kasey Quinlan) 1511899080.0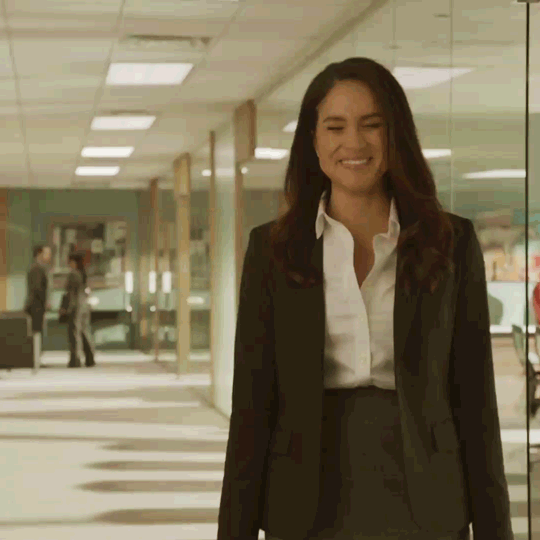 Please SHARE this with your friends and family.
H/T: Twitter, Esquire, Huffington Post