Actor Matt LeBlanc took to Instagram on Tuesday to share a touching tribute to his close friend and former Friends co-star, Matthew Perry, who passed away last month at the age of 54.
Perry's untimely death, in what appeared to be a drowning incident at his home, left LeBlanc—who played Joey to Perry's Chandler—deeply affected.
He wrote:

"Matthew. It is with a heavy heart I say goodbye. The times we had together are honestly among the favorite times of my life."

"It was an honor to share the stage with you and to call you my friend. I will always smile when I think of you and I'll never forget you. Never."
"Spread your wings and fly brother you're finally free. Much love."
He concluded with the following joke:

"And I guess you're keeping the 20 bucks you owe me."
You can see LeBlanc's post below.

LeBlanc's post also included several photos of him and Perry on the show over its 10-year run.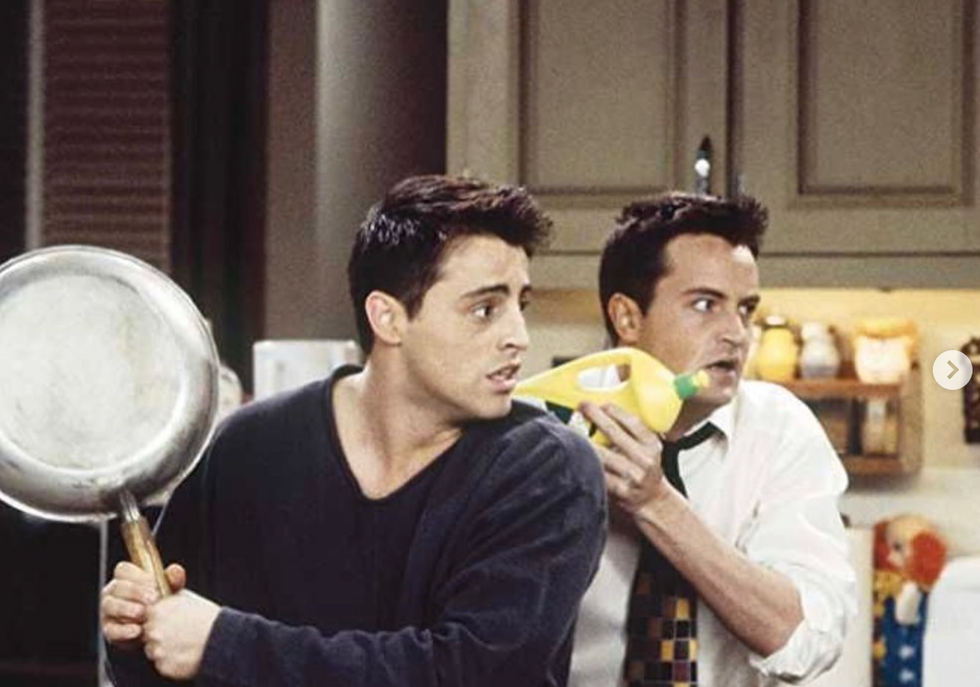 @mleblanc/Instagram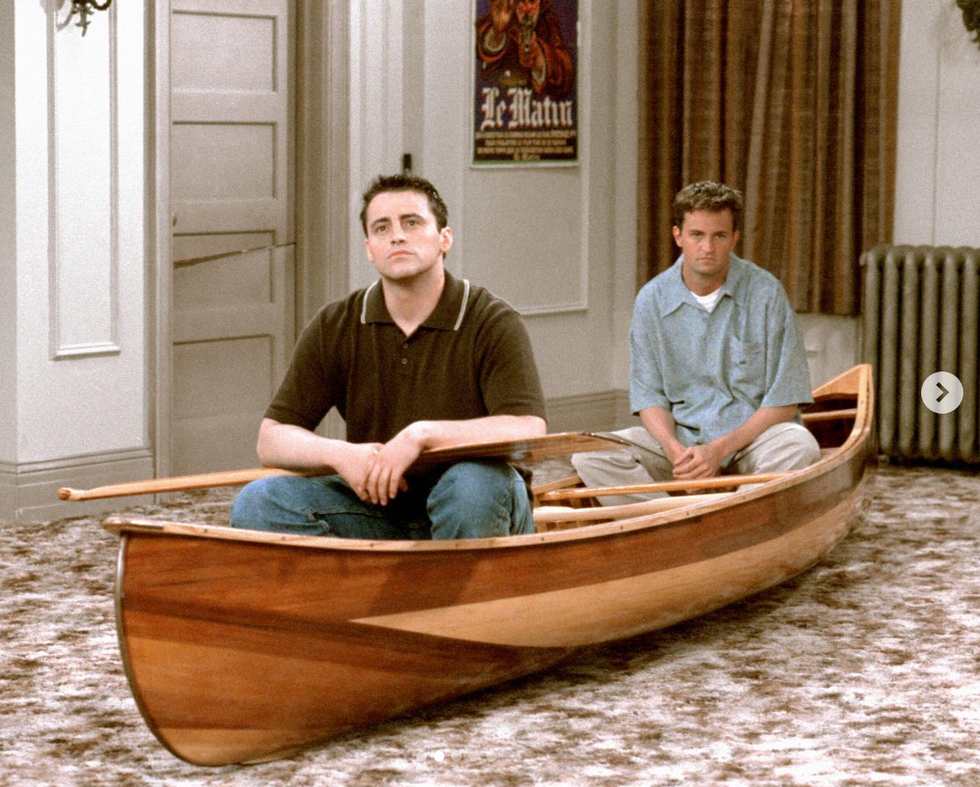 @mleblanc/Instagram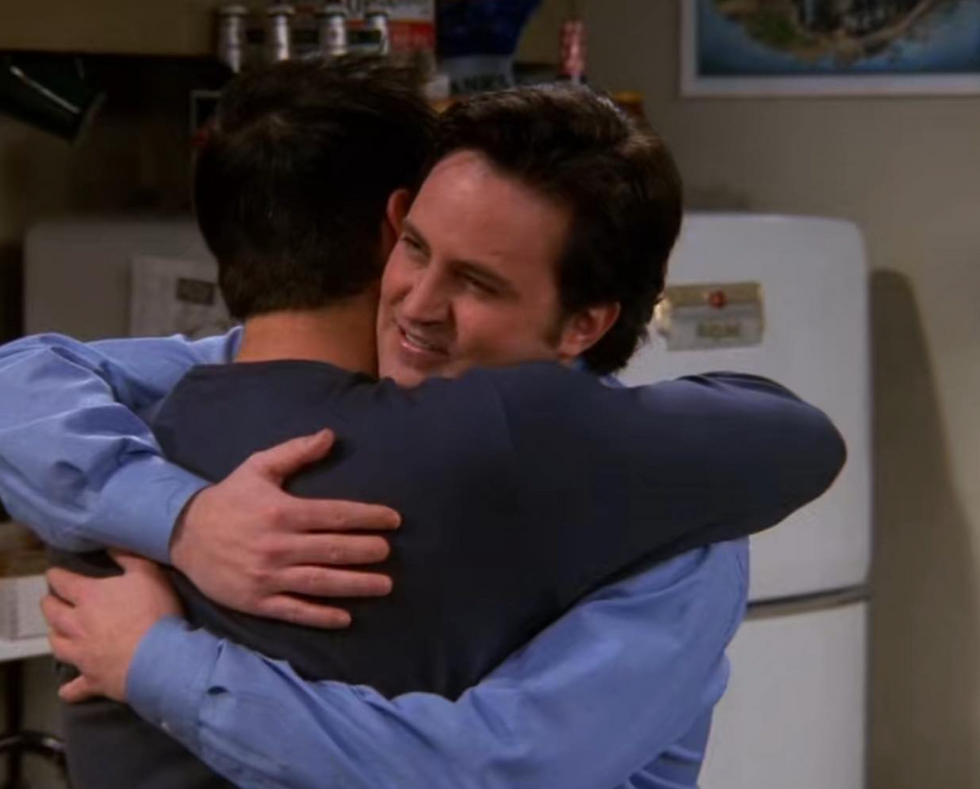 @mleblanc/Instagram
Many fans were touched by LeBlanc's tribute and also shared their thoughts on the late actor.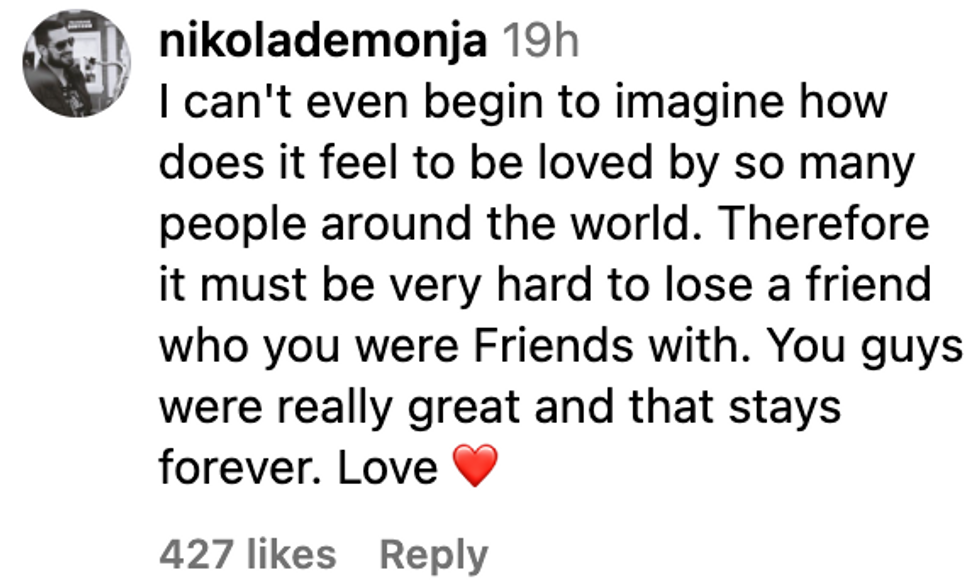 @nikolademonja/Instagram

@selmablair/Instagram

@whyanukkwhy/Instagram

@ashalexiss/Instagram

@matty_iceeee91's post on Instagram

@kaitlynbristowe/Instagram
This heartfelt post isn't the sole homage LeBlanc has paid to Perry. Just days after Perry's passing, LeBlanc and the other surviving Friends cast members collectively honored their late colleague with a statement to People magazine in which they acknowledged they would "take a moment to grieve and process this unfathomable loss."

Perry left his mark on others in and outside of Hollywood, too.
The View moderator Whoopi Goldberg was credited by fans of the show for how she led a segment and discussion about Perry and his struggles with addiction.
Goldberg noted how Perry had dedicated his life to helping individuals struggling with addiction, efforts that he documented in his memoir Friends, Lovers and the Big Terrible Thing. As a touching tribute to Perry, The View aired a snippet from his final interview on the show, in which he spoke candidly about addiction.
At the time, Perry shared that "you can't have the 17th drink when you have to be at work the next morning with these wonderful people and doing the job." He said he'd promised himself he "would never drink or take anything while working and I held up to that deal but I was insanely hungover doing the work."
To underscore Perry's commitment to helping others, co-host Sunny Hostin reminded viewers that Perry had given up his Malibu home and "made it into a rehab center." She said "that is so needed, for someone to be able to see you and be able to help you."