A Police Department in Massachusetts had to apologize after it shared a wildly inappropriate statement about George Floyd via the department's official Facebook account.
As WCVBreported, the post was published on the Fall River Police Department account mere hours following the conviction of Derek Chauvin, the Minneapolis Police Officer who killed George Floyd last May by pushing his knee into Floyd's neck for over nine straight minutes.
The post, which was later deleted, included a screenshot of a Tweet which took a very inflammatory approach to comparing Chauvin's courtroom demeanor and Floyd's tragic final moments:
"Chauvin immediately stood and calmly placed his hands behind his back. Imagine where we'd be if George had done the same."
The post immediately prompted widespread outrage after it was publish. Hours later, the Fall River Police Department followed up with a statement distancing itself from the earlier message.
For many, that statement was not at all satisfying.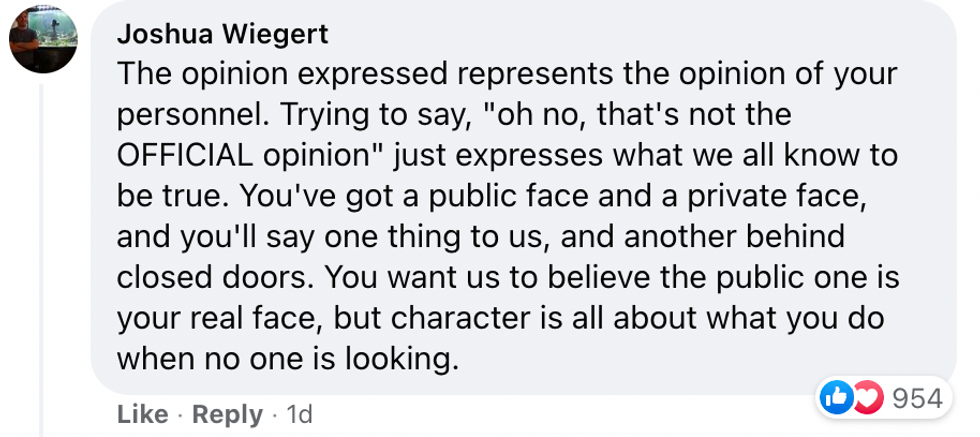 Joshua Wiegert/Facebook

Mike Brais/Facebook

Samantha Ewart/Facebook

Ash Ley RD/Facebook
Others called for serious punishment.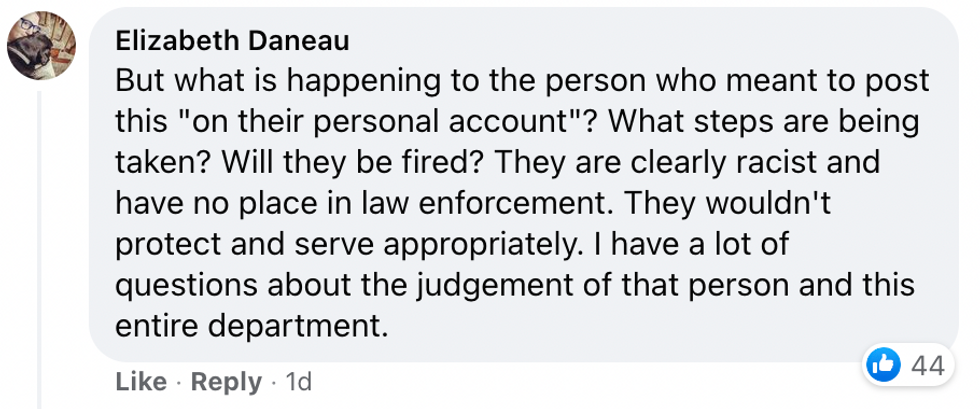 Elizabeth Daneau/Facebook

Sabrina Davis/Facebook

Justice Ameer Gaines/Facebook
Fall River Police Chief Jeffrey Cardoza shared another statement attempting to address those calls for accountability. He outlined the department's work to track down and discipline the person responsible for the post.

That statement ended with a description of the "punishment" implemented:
"The officer involved has been transferred to an assignment that has no contact with the public. There is going to be an independent investigator from outside the agency assigned to this case."
Again, that statement was not at all up to par according to many people in the community.

James Schoonmaker/Facebook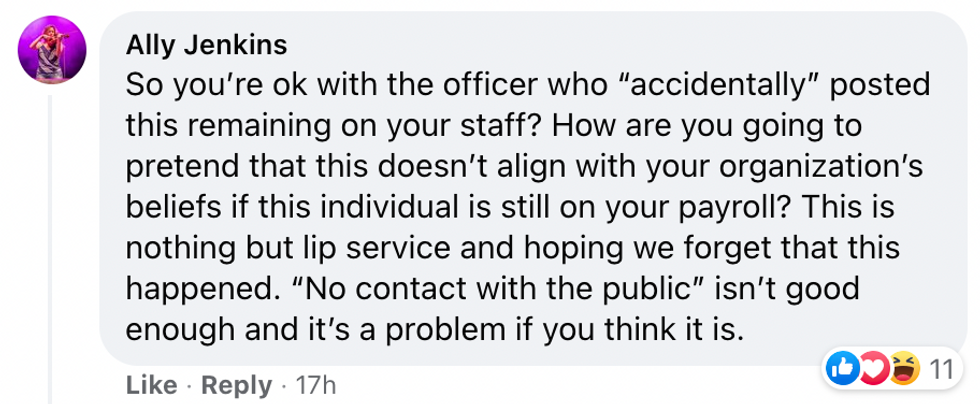 Ally Jenkins/Facebook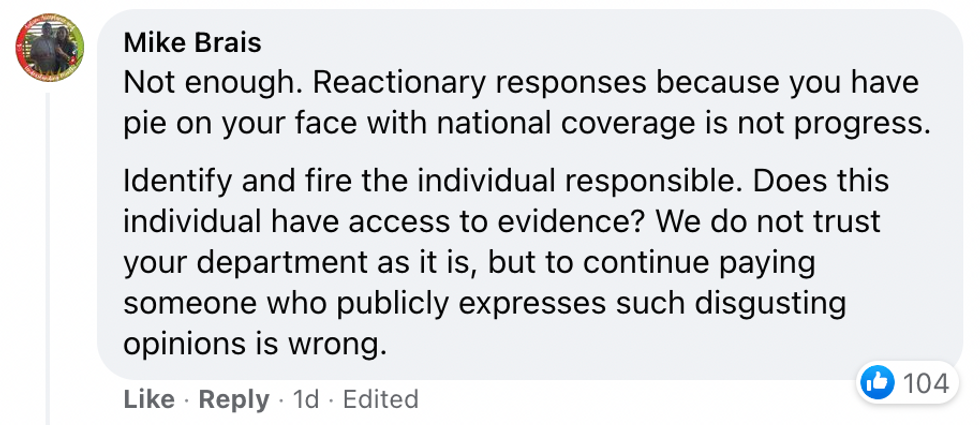 Mike Brais/Facebook

Alana Dion/Facebook

Cephas Franklin/Facebook
That vague approach to disciplinary action echoed the public statement made by Fall River's Mayor, Paul Coogan:

"I've had a couple of conversations with the chief since. We are looking at different options on how to deal with this."
"Obviously, the easiest one is going to be punishment, but changing people's attitudes is very, very difficult, and we want people to know that those attitudes have no place in the workforce in any of our divisions in Fall River."

It's a horribly poetic illustration that, despite the singular conviction of Derek Chauvin, there is so much work to do in so many communities across the country.