North Carolina Republican Representative Madison Cawthorn is in the crosshairs of the law once again after being accused of bringing a large knife to a school board meeting in his district.
The story blew up the evening of September 13 after Jay Carey, a Democrat running to replace Cawthorn in North Carolina's 11th congressional district, posted to Twitter a photograph of Cawthorn attending a meeting for the Henderson County Board of Education.
The photograph appears to show Cawthorn brought a knife to the meeting, prompting Carey to remark Cawthorn "must have feared for his life."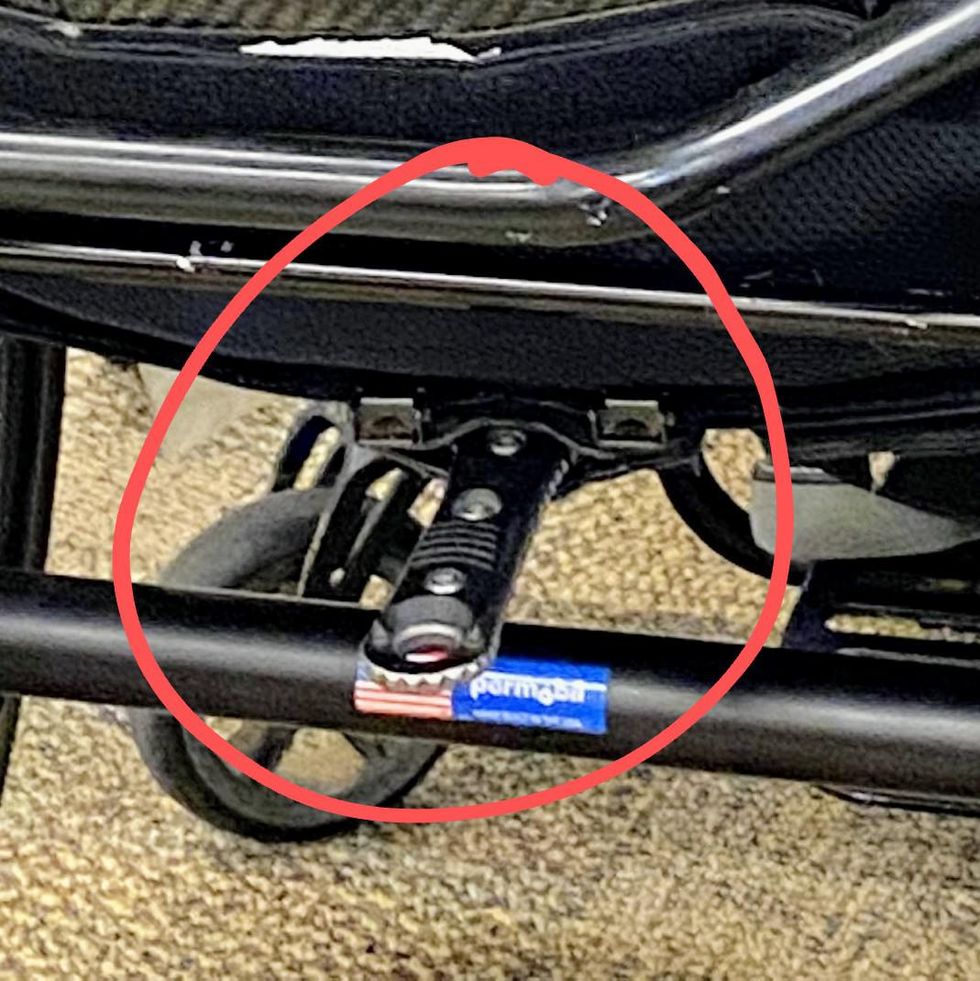 @jrcareyncdist11/Twitter
Bringing knives onto school grounds is a class 1 misdemeanor in North Carolina.
North Carolina knife laws state:
"It is unlawful to possess or carry, openly or concealed, any bowie knife, switchblade, dirk, dagger or other pointed or sharp-edged instrument on school property"
Carey's post received widespread attention.
Many not only criticized Cawthorn for his actions but agreed he should face charges.
After Carey's photos went viral, the Super PAC FireMadison.com announced it had identified the weapon in question as a MicroTech Borka Blade, part of a line of highly sought after models.
The Super PAC has reported Cawthorn to the authorities and urged them to conduct an investigation into the incident.
A few eagle-eyed members of the Twitterverse identified a second weapon in Cawthorn's right front pocket, also a MicroTech.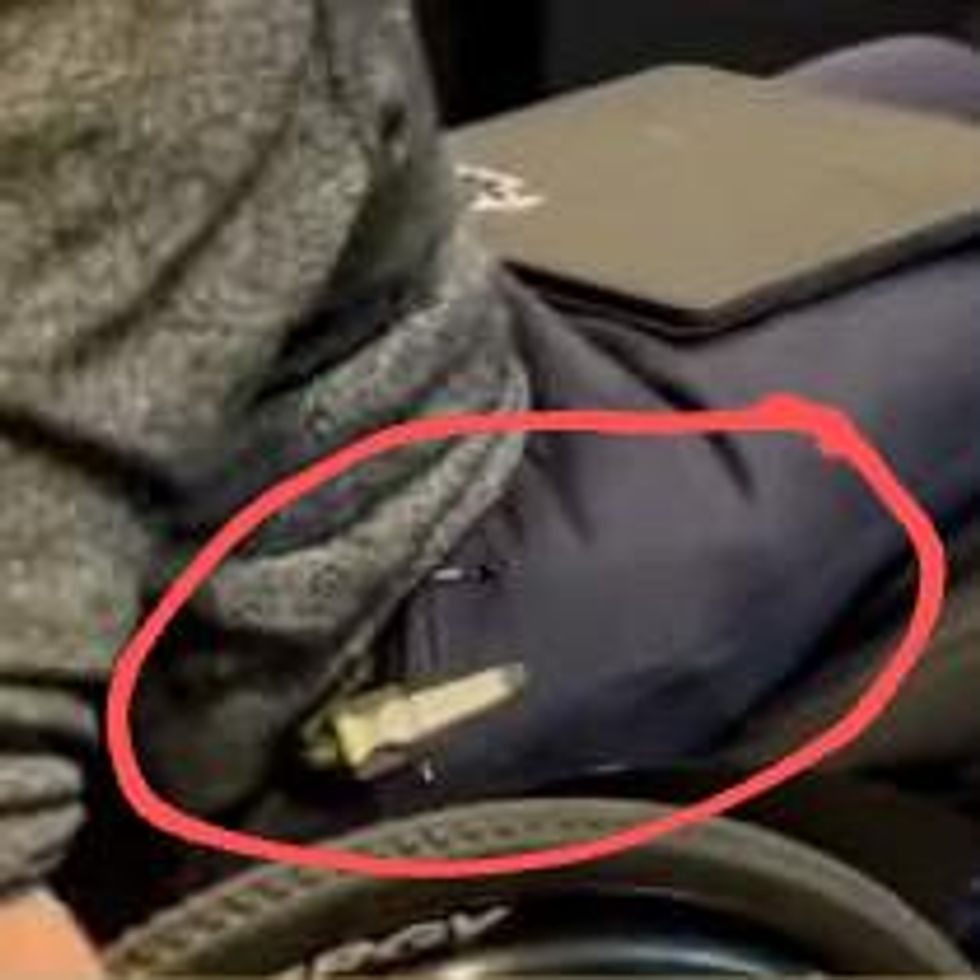 @Yedois/Twitter
A spokesperson for Henderson County Public Schools confirmed the school district has notified the Henderson County Sheriff's Office.
Cawthorn, who appeared at the school board meeting to protest Covid-19 restrictions and mask mandates, denied the allegations.
"I don't really know anything about that. I'll have to look into it, but I don't know anything about it."
The incident isn't the first time Cawthorn has been accused of unlawfully carrying weapons.
Back in February, Cawthorn was stopped at the Asheville Regional Airport after Transportation Security Administration (TSA) agents discovered an unloaded Glock 9mm handgun and loaded magazine in Cawthorn's carry-on luggage.
Cawthorn's gun was confiscated.
He was allowed to retrieve it when he returned to Asheville.