The classic Christmas song 'The 12 Days of Christmas" just got a very 2017 make-over, thanks to one man.
---
Kyle Buchanan, a senior editor for Vulture and New York Magazine, took to Twitter to alter the lyrics to the beloved classic, changing each of the 12 things to different movies that came out this year.
It was an interesting year for Hollywood, with many hotly-anticipated releases like Star Wars: The Last Jedi, and some unexpected hits like Get Out.
Buchanan starts the days counting down with none other than those cute, annoying porgs, which become pop culture icons well before The Last Jedi hit theaters:
Another box office smash was Wonder Woman, which took female-empowerment to the next level. But, alas, she still had a love interest. And thus:
Next up, Get Out was not only a big box office success, it was also met with high critical and public praise, garnering fans and award nominations along the way:
Baby Driver, about a talented getaway driver played by Ansel Elgort, was also met with critical acclaim, scoring a 93% on Rotten Tomatoes when it came out this summer:
The Killing of a Sacred Deer, a more recent film that hasn't been huge at the box office, yet was selected to compete for the Palme d'Or at the 2017 Cannes Film Festival, also made it in at day 8:
Another blockbuster, Thor: Ragnarok, left fans cheering when it was released this fall. And we all fell in love with Tessa Thompson, of course:
Mother! was a highly-anticipated film from acclaimed director Darren Aronofsky, but it was met with a very mixed reaction by the public, many of whom didn't quite grasp what it was going for:
Timothée Chalamet was everywhere this year. Or at least that's what it felt like. But most notably he was in two Oscar contenders: Lady Bird and Call Me By Your Name. He may soon be able to call himself an Oscar nominee:
Jessica Chastain is also likely to score another Oscar nod for her leading role in Molly's Game, about a world-class skier who ran a notorious high-stakes poker game before being taken down by the FBI:
And of course Judi Dench, who is a scene-stealer in everything she's in, and could also score another Oscar nod this year for her supporting role in Victor & Abdul:
It was a breakout year for Tiffany Haddish, who basically stole the film Girls Trip, and then followed it up with a memorable hosting of Saturday Night Live:
And, of course, who could forget the scandal the not only rocked Hollywood, but started a worldwide dialogue about sexual harassment and assault:
So, all in a all, quite a bit to celebrate this year.
Twitter definitely was on board with Buchanan's take: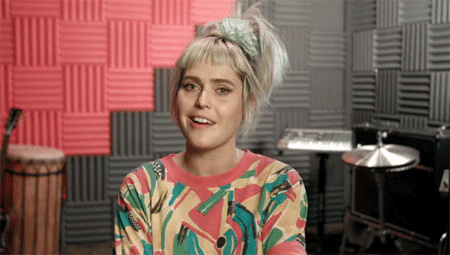 Please SHARE this with your friends and family.
H/T: Twitter