When a little girl started choking on the Babybel cheese she usually enjoyed, her parents assumed her subsequent swallowing difficulties were signs of a food phobia – when, tragically, they were symptoms of a terminal brain tumor.
---
Sofia, known as Fifi, was only six when she passed away at home in April, just seven months after being diagnosed with the terminal childhood cancer Diffuse Intrinsic Pontine Glioma (DIPG) – which cruelly stole her sight and her mobility before she died in the arms of her devastated parents Julia and Darren Hagreen.
Determined that Fifi's death will not be in vain, the couple, of Rastrick, West Yorkshire – who have two more children, Mollie, eight, and George, four – are now campaigning to raise awareness of DIPG and improve palliative care.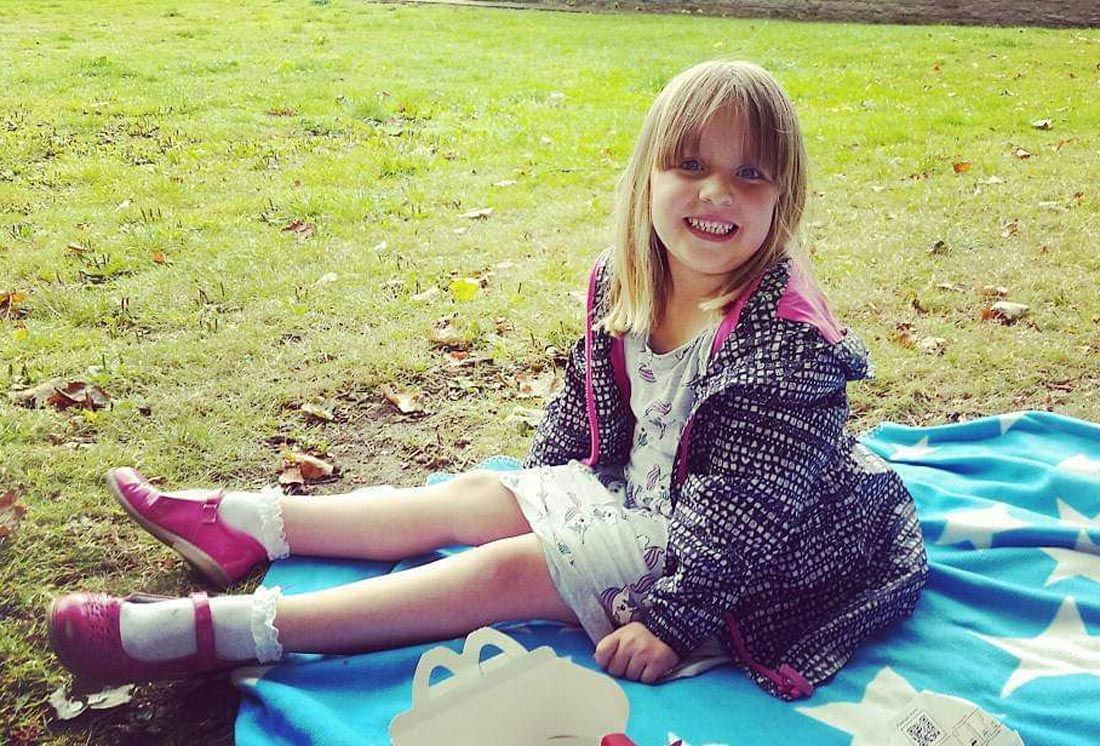 Fifi before her diagnosis (PA REAL LIFE/COLLECT)
Dedicating the final months of their youngest girl's life to making memories with her, Julia, who works in HR, and Darren, an accountant, decided to get married after 20 years together, with Fifi shining as their wedding planner.
Julia said: "We never wanted a big wedding, but we knew we would do it at some point and I couldn't do it without Fifi there.
"She was our wedding planner. She loved making lists while she was at home, of her favorite food and favorite songs, so she did the same for the wedding – deciding what everyone would wear."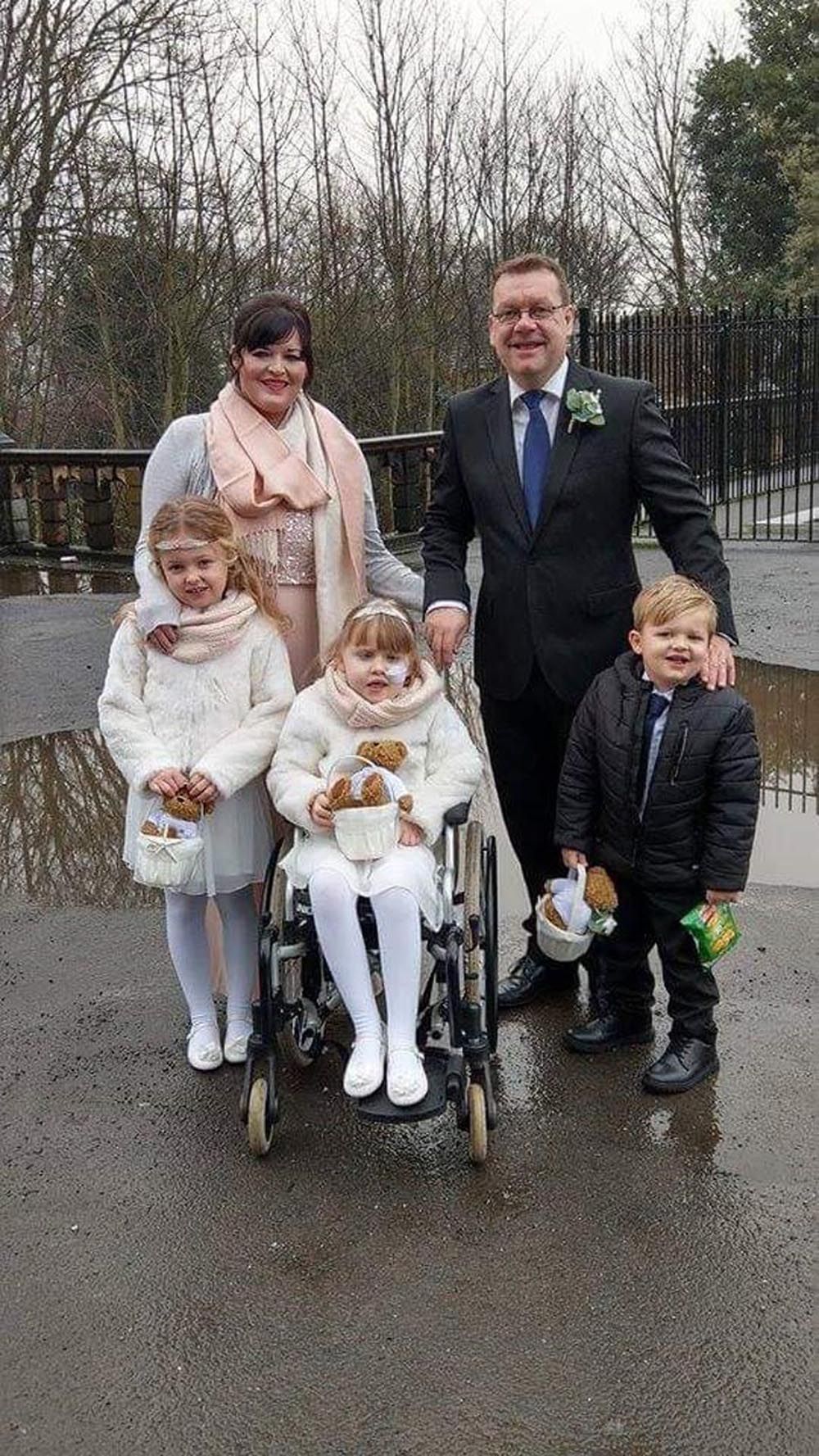 Fifi and family at Julia and Darren's wedding (PA REAL LIFE/COLLECT)
She continued: "We got married in Calderdale Register Office, Halifax, in front of our close friends and family and stayed in a hotel. It was not how we would have wanted to do it, but it was lovely to see Fifi's smiling face."
Recalling her daughter's decline with heartbreaking candor, Julia said she and Darren first noticed some subtle changes in August last year, when her speech was slightly slurred.
She continued: "Then there was an incident where she started choking on a Babybel cheese and I had to give her some thumps to the back to dislodge it."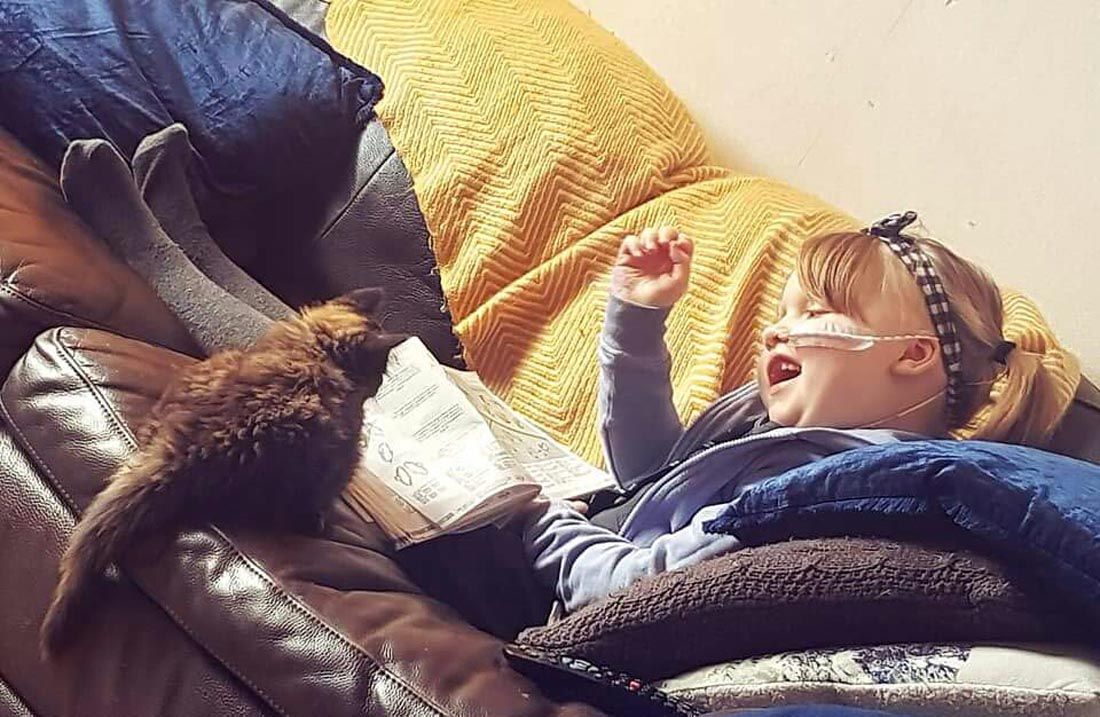 Fifi with her kitten Cupcake (PA REAL LIFE/COLLECT)
"This started to develop into what we thought was a food phobia, and she would have trouble swallowing. Looking back now we realize this was probably caused by the cancer," she added.
"She had lost weight but she was growing up, so we thought it was either down to the food phobia or she was just growing as children do.
"A couple of times she woke up crying and was sick in the morning."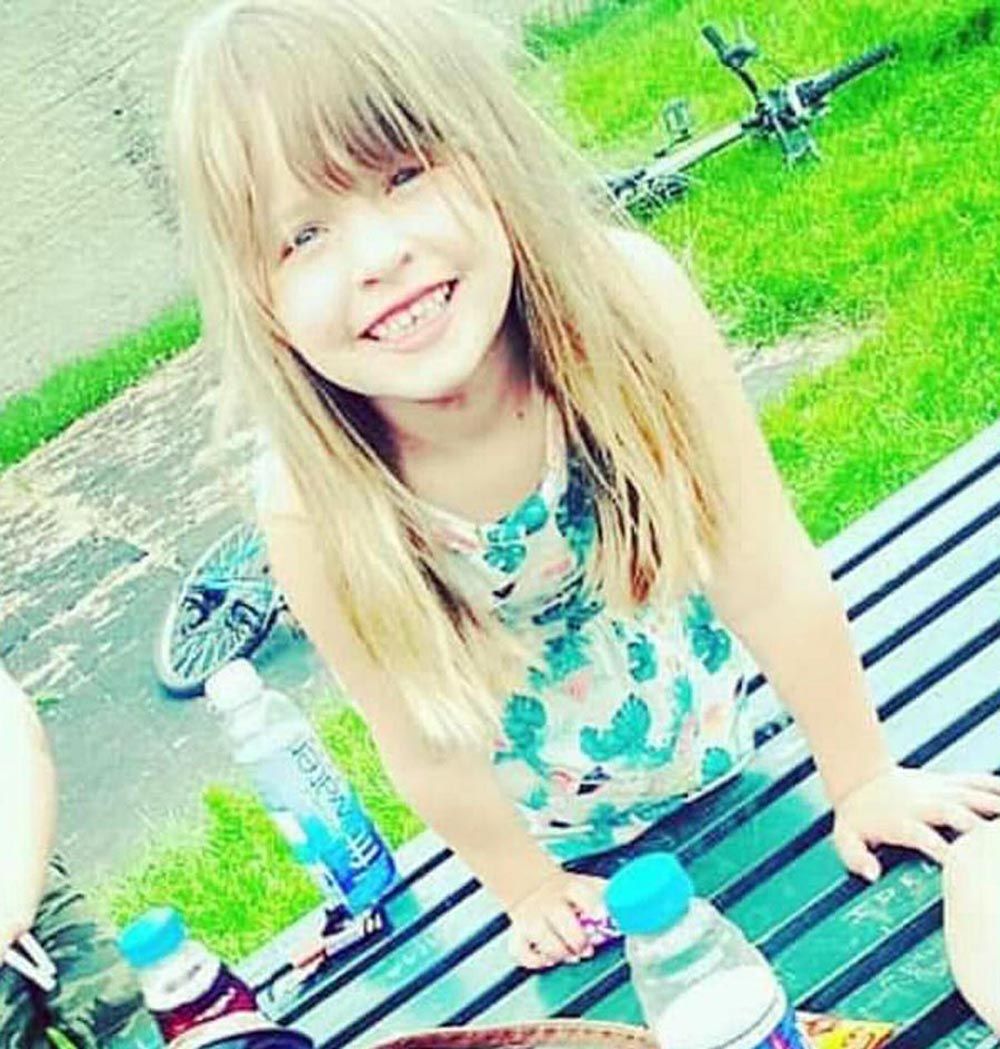 Fifi before her diagnosis (PA REAL LIFE/COLLECT)
Julia took Fifi to the doctor and out-of-hours surgery on four occasions during August, as she started to get confused and clumsy, and kept repeating, 'I love you Mummy.'
Thinking it was down to the food phobia, at one point they were told to seek counseling, but Fifi was getting worse and showing more signs of confusion, so they took her back to her GP.
After she collapsed in the surgery, she was referred to Calderdale Royal Hospital in Halifax, where a CT scan revealed a mass on the back of her brain.
Julia recalled: "At that stage, it could have been a sign of nerve damage or a virus. It sounds awful, but we were hoping it was a stroke, because at least then there was hope of treatment – anything but a brain tumor."
Following an MRI scan at Huddersfield Royal Infirmary, the couple could tell right away it was bad news.
"The consultant could not look us in the eye. They took us back to the ward then said, 'We're really sorry but she has an aggressive cancer, a brain tumor," Julia continued.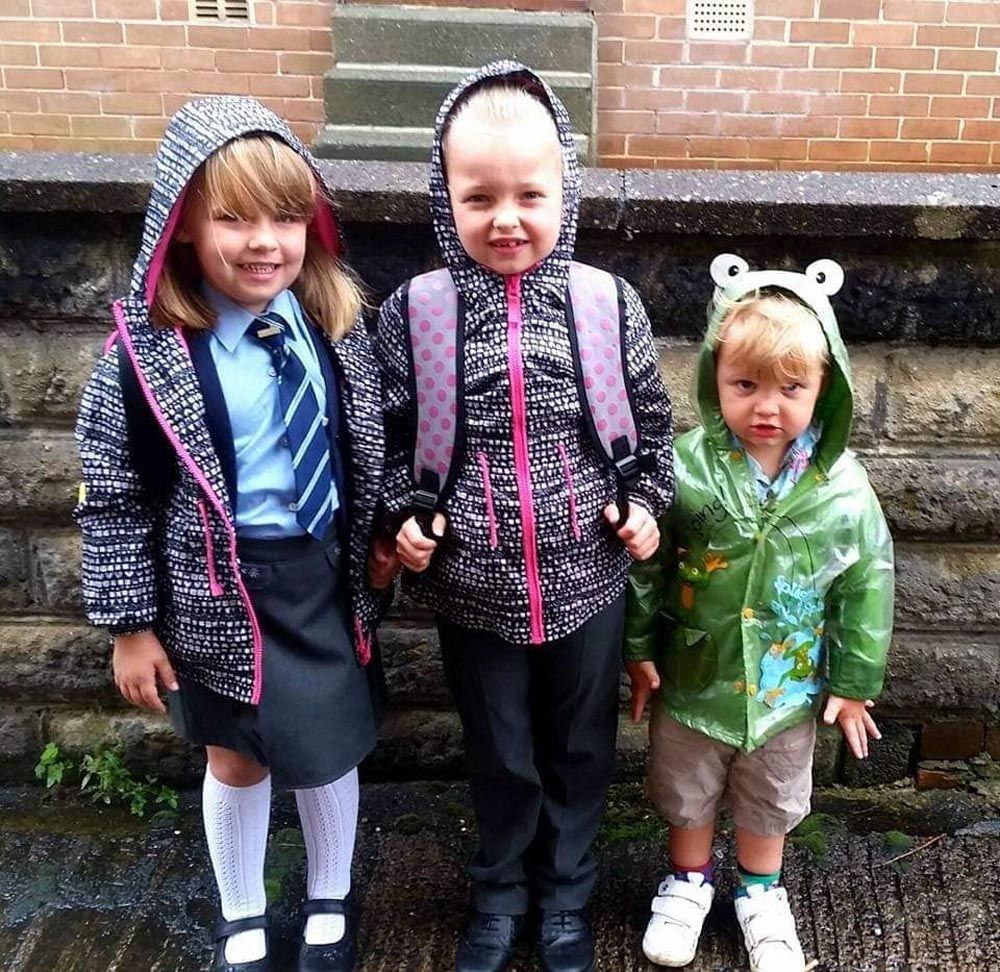 Fifi, George and Mollie (PA REAL LIFE/COLLECT)
She recalled: "Darren screamed and walked out and I just sat staring at the floor. It was horrendous news.
"They said she had a large mass in the middle of the brain, which had entwined itself around her healthy cells."
According to the charity Abbie's Army, set up in memory of Abbie Mifsud, who died from it in 2011, aged six, DIPG is a highly malignant, incurable tumor located in the pons – a part of the brain stem – which almost exclusively affects children.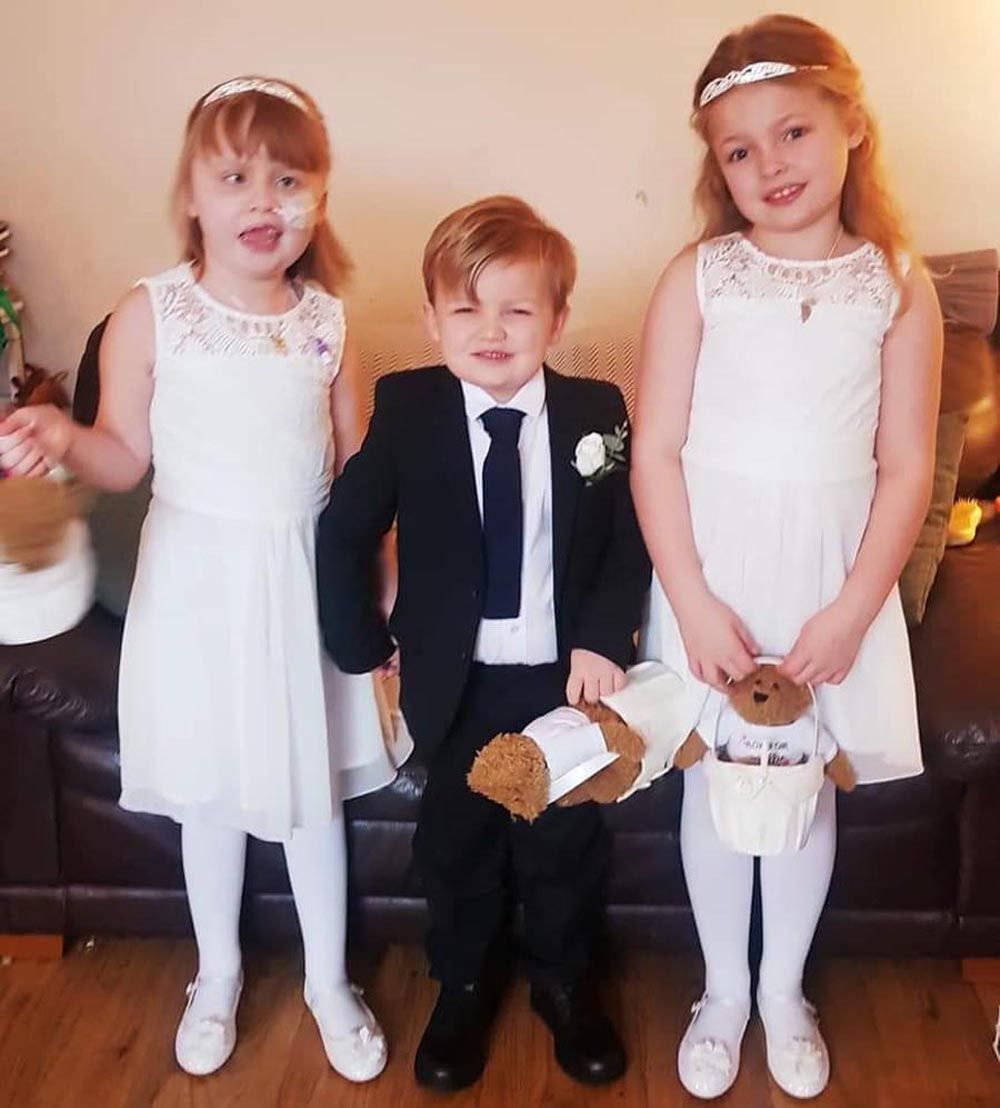 Fifi, George and Mollie at their parent's wedding (PA REAL LIFE/COLLECT)
Fifi, one of an average of 40 children a year to develop the cancer in the UK, was transferred to the neurology ward at Leeds General Infirmary, where she had a biopsy on September 4, her sixth birthday, which confirmed it was DIPG and that they would be unable to operate.
Julia said: "When you realize you can't protect your child from this awful disease and that it's going to kill them, you just want to make them feel happy and safe and make sure they don't have that fear that you're feeling. That's for the parents to carry, not for them.
"We were given a median survival rate of nine to 12 months."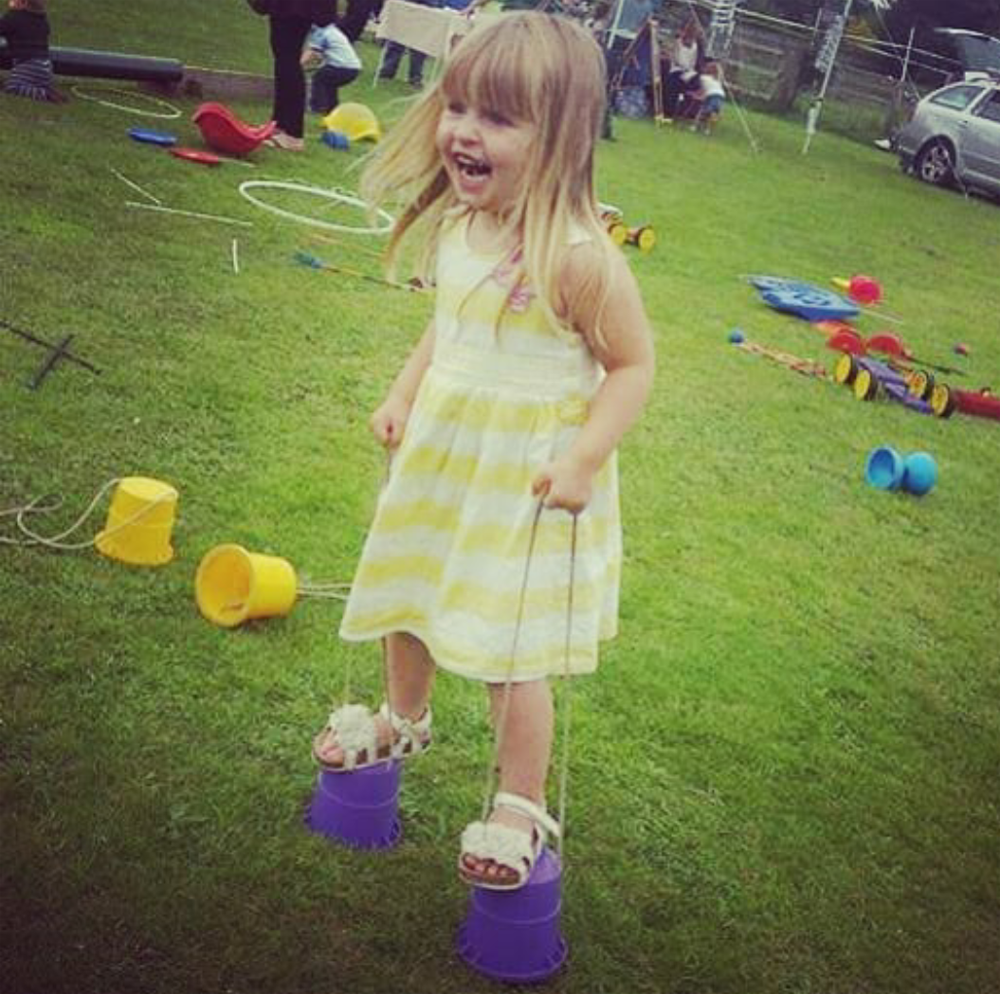 Fifi before her diagnosis (PA REAL LIFE/COLLECT)
Fifi was treated unsuccessfully with an experimental chemotherapy drug, which Julia administered twice a day for about six months, followed by a six-week course of radiotherapy to try and prolong her life.
But she started to deteriorate soon after her diagnosis, losing feeling in her left side after the biopsy, which affected her mobility and ability to swallow.
After spending five weeks in hospital, she was allowed home to be with her family.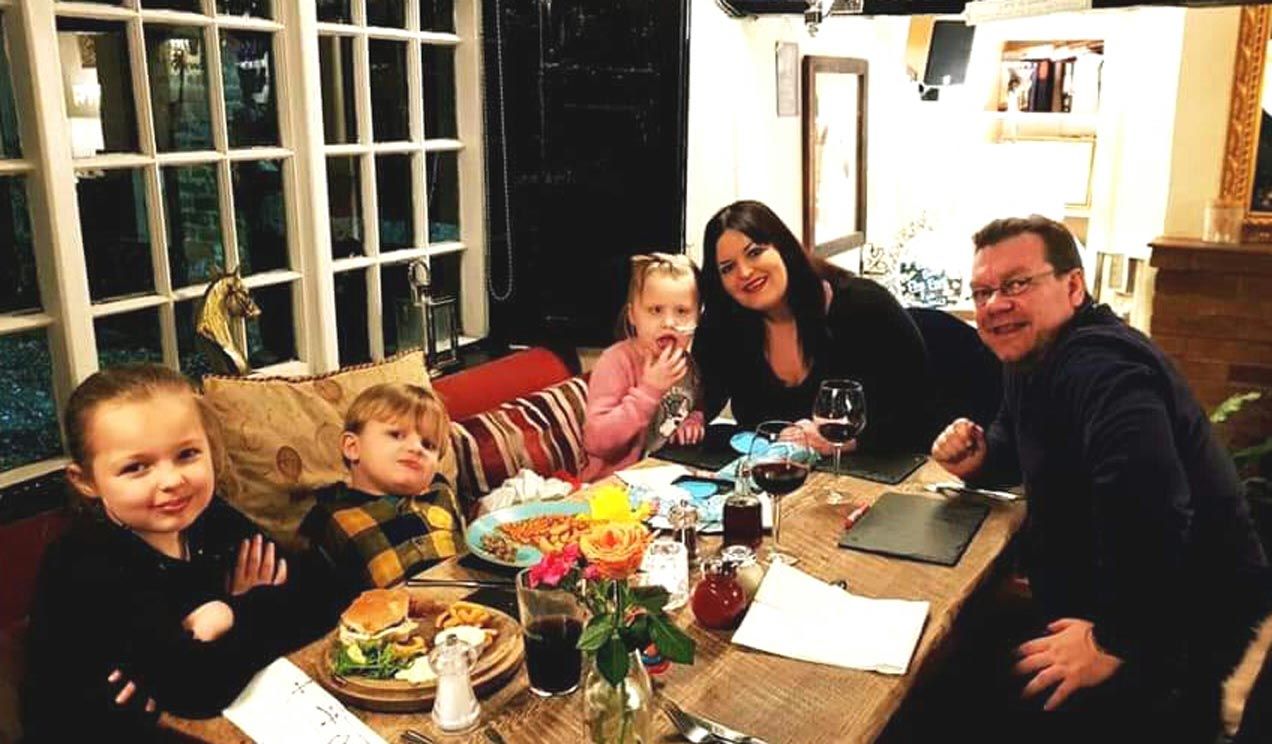 Darren, Julia, Mollie, Fifi and George (PA REAL LIFE/COLLECT)
Julia said: "We had seven and a half months with her. At least we got that time, as a lot families do not get to come back home.
"Fifi hated being in hospital. Although she was unable to speak, she would write things down. At one point she wrote, 'I'm worried I'm going to live in the hospital,' and 'I do not want to die.'
"My aim then was to protect her from knowing the disease was going to kill her."
Bringing her home, Fifi was unable to return to school full time but did manage to go in for a few hours a week, where her friends treated her like a celebrity.
She spent the rest of the time doing arts and crafts and playing with her pet guinea pigs and kitten Cupcake, as well as taking trips to see the Blackpool Illuminations, going to Center Parcs and to the Leicester Space center.
"Cupcake was so important, especially towards the end when Fifi had lost her sight. She could still stroke the kitten and hear it purr, which helped her to relax," Julia explained.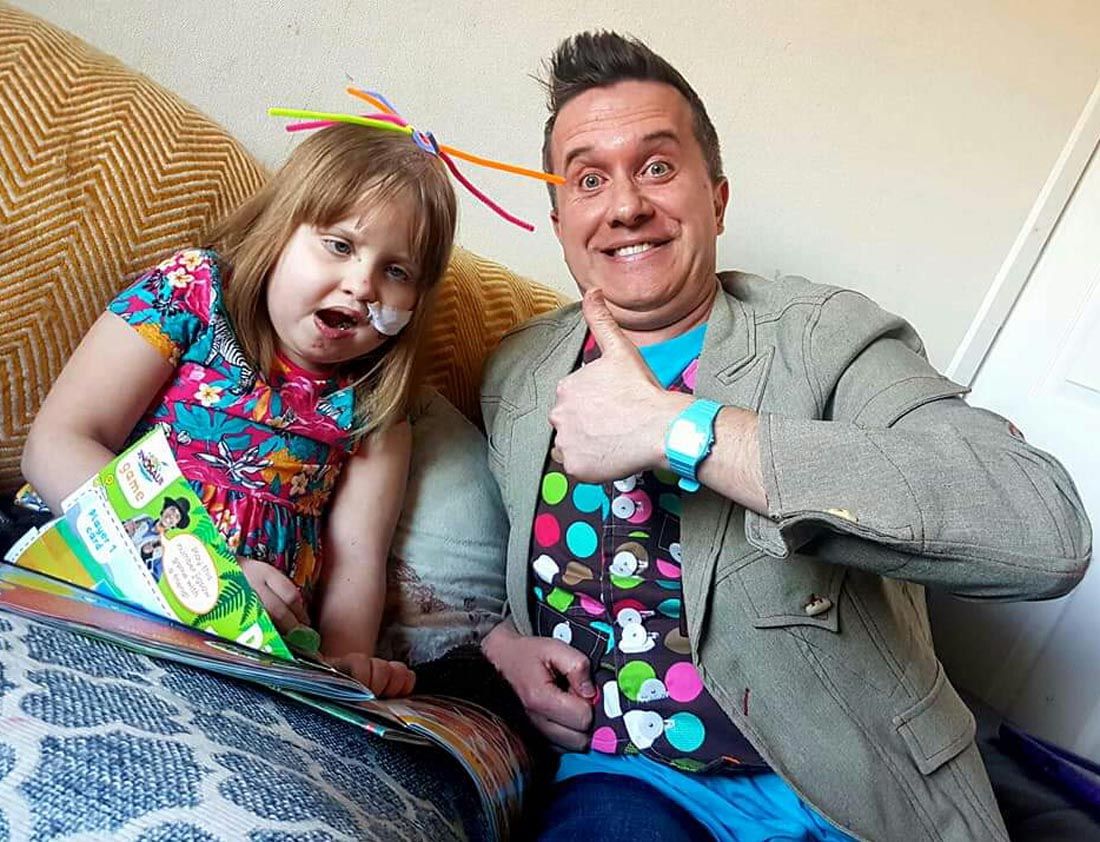 Fifi with CBeebie's Mister Maker (PA REAL LIFE/COLLECT)
The highlight was meeting Mister Maker from television channel CBeebies who came to her house because she was too unwell to travel to meet him.
"She screamed with joy when she met him. It was a moment I will never forget," Julia said.
But her big day was when her parents tied the knot on December 21.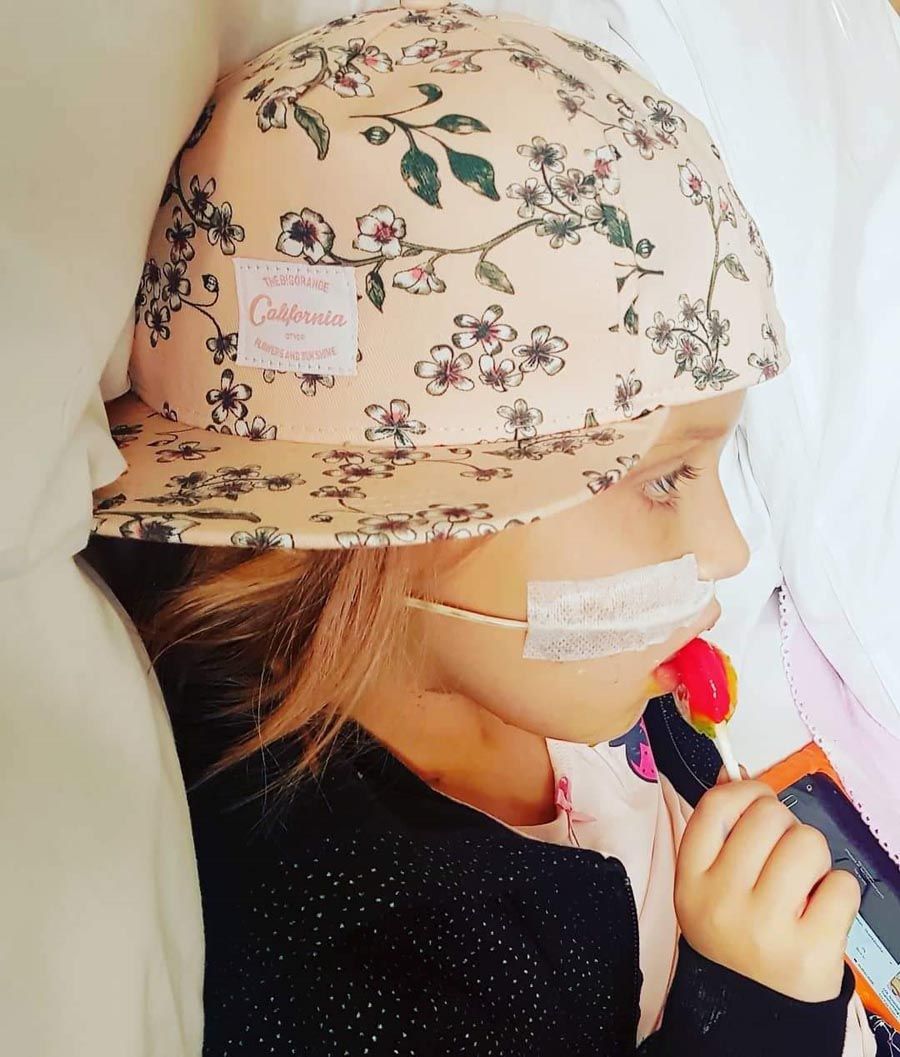 Fifi after her diagnosis (PA REAL LIFE/COLLECT)
Julia said: "She deteriorated pretty quickly after the diagnosis. She was wheelchair-bound, unable to walk very far, and she lost movement in her left side. Towards the end, she started to have one or two seizures a day, which was really scary.
"We moved her bed downstairs and I would sleep down there with her. We just wanted her to be as comfortable as possible.
"About six weeks before she died she started to lose her eyesight. She would say, 'Why is it so dark, Mummy?' She would love playing on the iPad and I think it just started to get darker and darker. But she seemed so calm about it."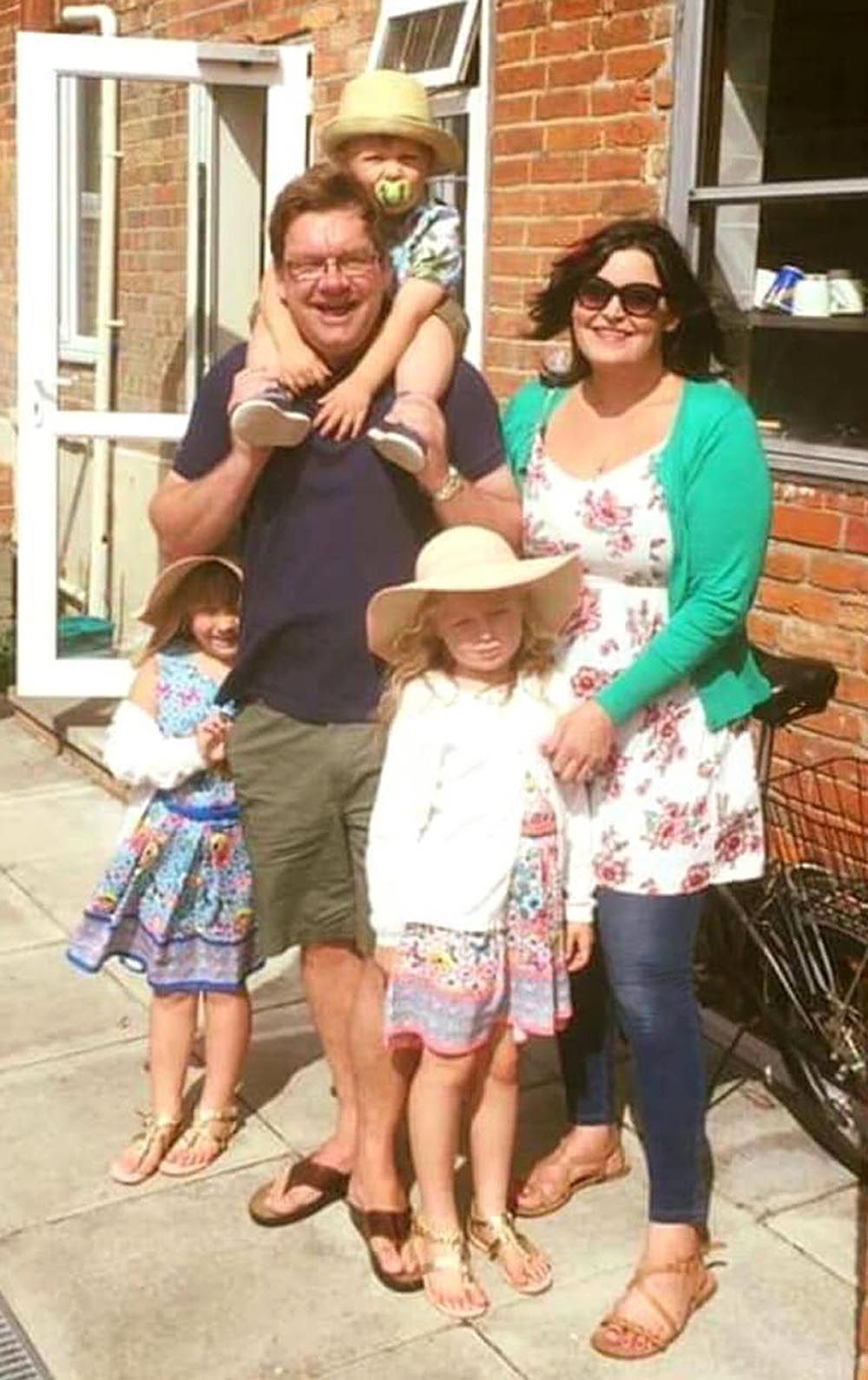 Darren, Julia, Mollie, Fifi and George (PA REAL LIFE/COLLECT)
She added: "I told her it was to do with her 'head bug' and she accepted that. Children are so resilient and she coped with it better than her mum and dad did."
Fifi died on April 12 this year, with her parents by her side.
"The nurses had told us her breathing would change, as that is one of the biggest signs that the body is starting to struggle," said Julia. "That morning I told Mollie and George to give her a kiss goodbye, because I knew she did not have long."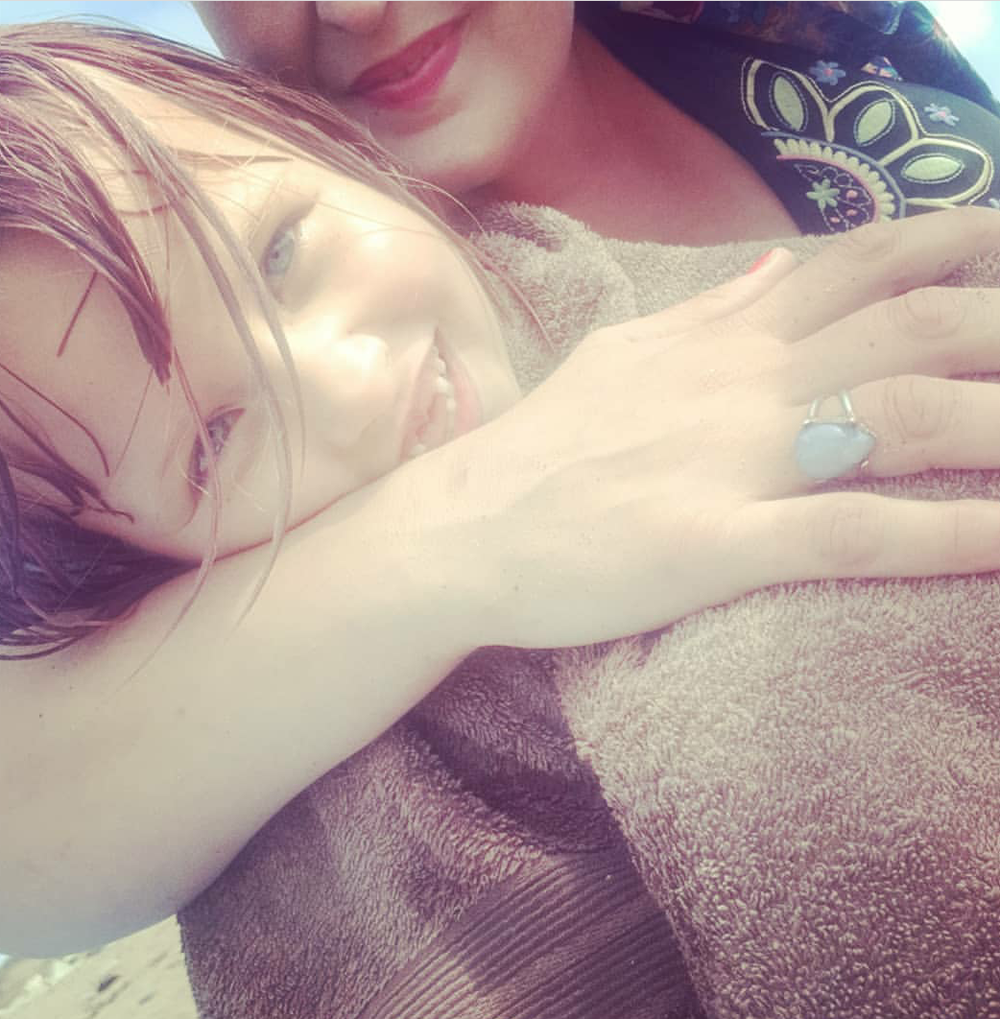 Fifi and her mom (PA REAL LIFE/COLLECT)
Julia said: "We lay down next to her all day, playing her favorite songs, and then she just stopped breathing.
"It was really peaceful. I told her, 'You sleep and Mummy will stay right here.'"
Fifi's funeral was held at St Matthew's Church in Rastrick and she was buried in the cemetery across the road from her school.
Julia added: "We go and see her every day when we drop the children off at school. It's so hard, every time we drop them off we think there should be three going in, not two and one in the cemetery.
"Fifi was clever, caring, kind-natured, and told the best bedtime stories to her sister.
"She was amazing, she was laughing until the end and handled everything with dignity. She did not feel sorry for herself at all."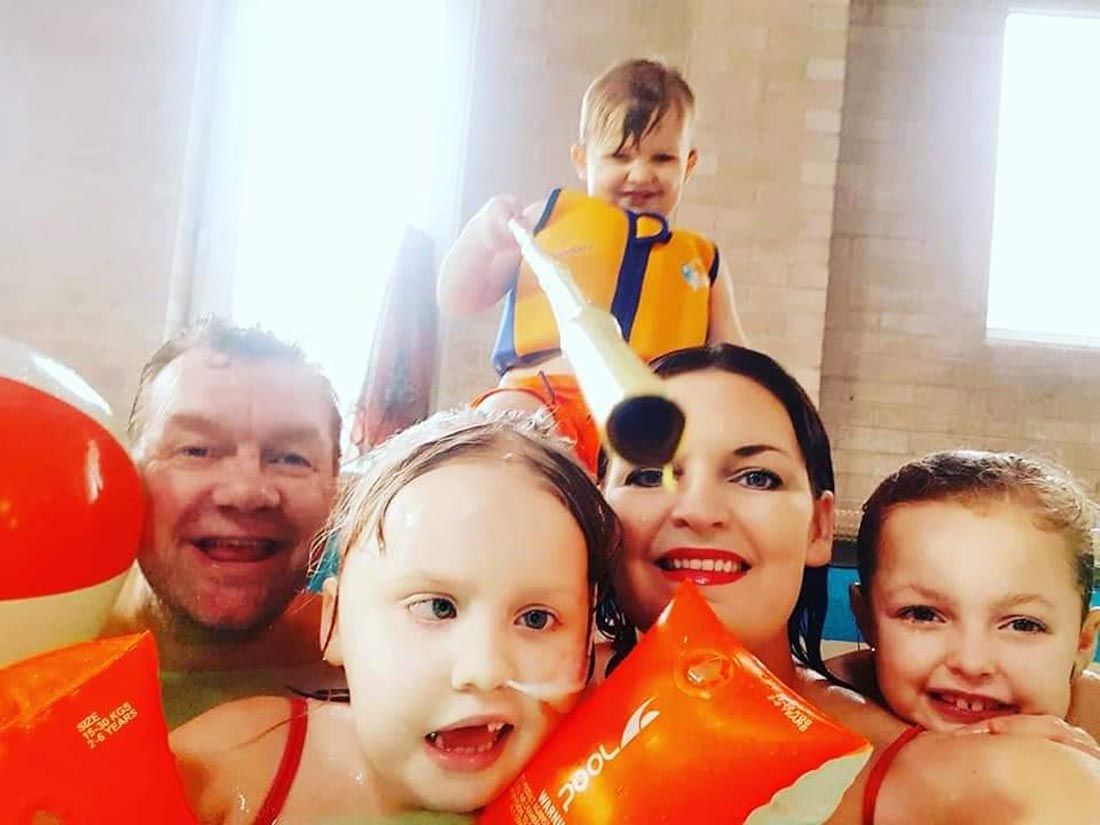 Fifi and family after her diagnosis (PA REAL LIFE/COLLECT)
Now to honor Fifi's memory, the family is raising awareness of DIPG.
Julia said: "I want to raise awareness and to keep talking about her because I want everyone to know how great she was. There is no glimmer of hope with this cancer. This is the hardest thing about it.
"Around 40 children in the UK are diagnosed with it every year and it's a death sentence. There are no known causes and currently only six weeks of radiotherapy is offered to relieve the symptoms, a treatment plan which hasn't changed in years."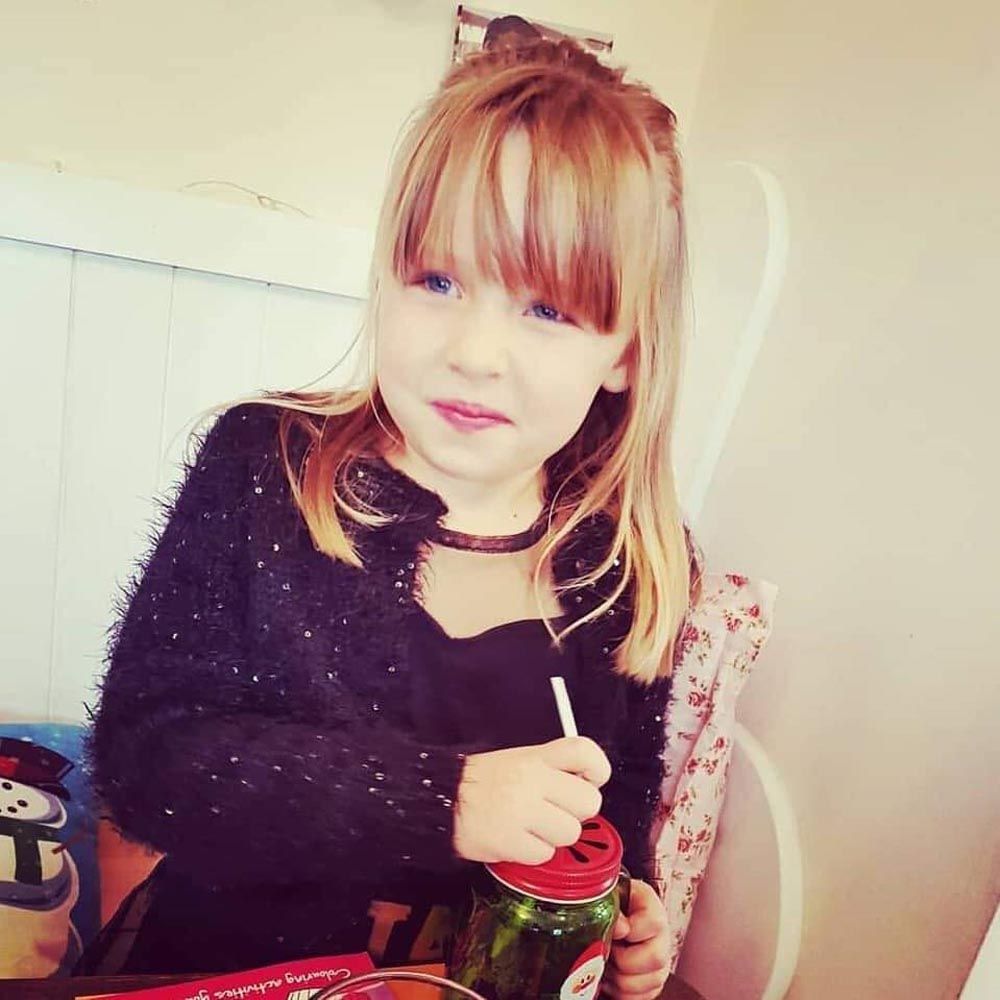 Fifi before her diagnosis (PA REAL LIFE/COLLECT)
Working with other families, including Fiona Govan who created the petition in honor of her three-year-old grandson Logan who died of DIPG, Julia is calling on the government to invest in more funding and research into the causes and to improve treatment options.
To sign the petition visit petition.parliament.uk/petitions/269637
The family are also raising money for non-profit charity Abbie's Army. To donate, visit www.abbiesarmy.co.uk