Actor Megan Fox and musician Machine Gun Kelly are in hot water with conservatives and religious types after their Halloween costumes struck some as blasphemous.
Machine Gun Kelly dressed as a priest, while Fox dressed in racy fake leather lingerie with a leash around her neck that was held by Kelly.
In images Fox posted to Instagram, she was pictured kneeling before Kelly, who held up a chalice of a wine-looking liquid in an imitation of communion.
Another panel within the post included a video of Kelly feeding the scantily-clad Fox a communion wafer. The post was captioned:
"On Sundays we take communion."
Conservatives and religious types were outraged, accusing the pair of "appropriating" Christianity and mocking its most sacred rite in an act of blasphemy.
And as always, Christians with a persecution complex held the stunt up as an example of how Christianity is supposedly the only religion on Earth that people are allowed to mock.
People took to social media to lambaste the couple's Halloween costume with everything from Bible verses and warnings about the couple going to hell, to castigations of Fox as a bad mother and bad-faith accusations that the couple were appropriating a culture that isn't theirs.

The outrage was truly on another level.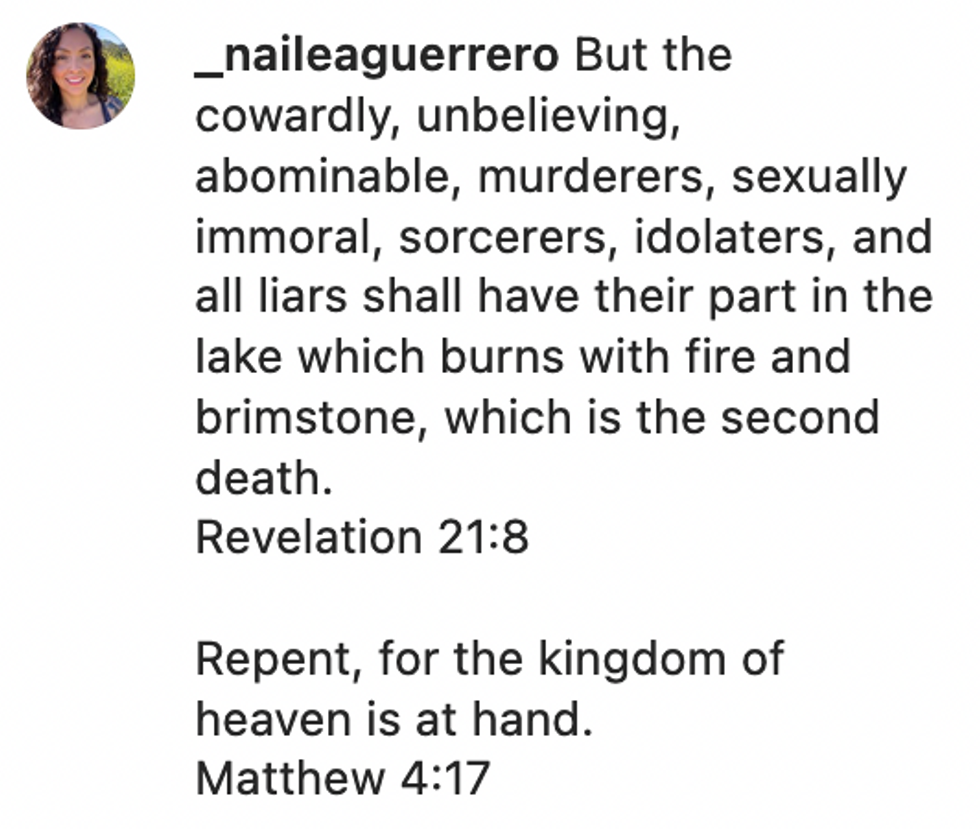 @_naileaguerrero/Instagram

@lizgj83/Instagram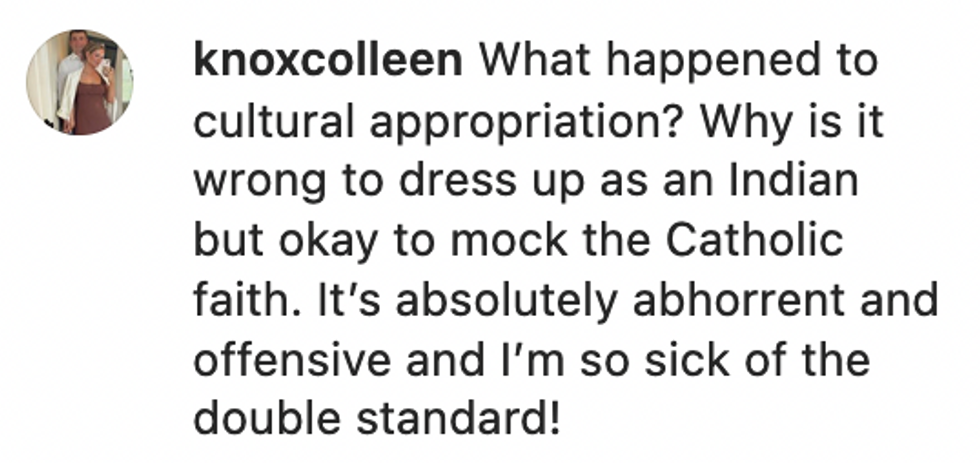 @knoxcolleen/Instagram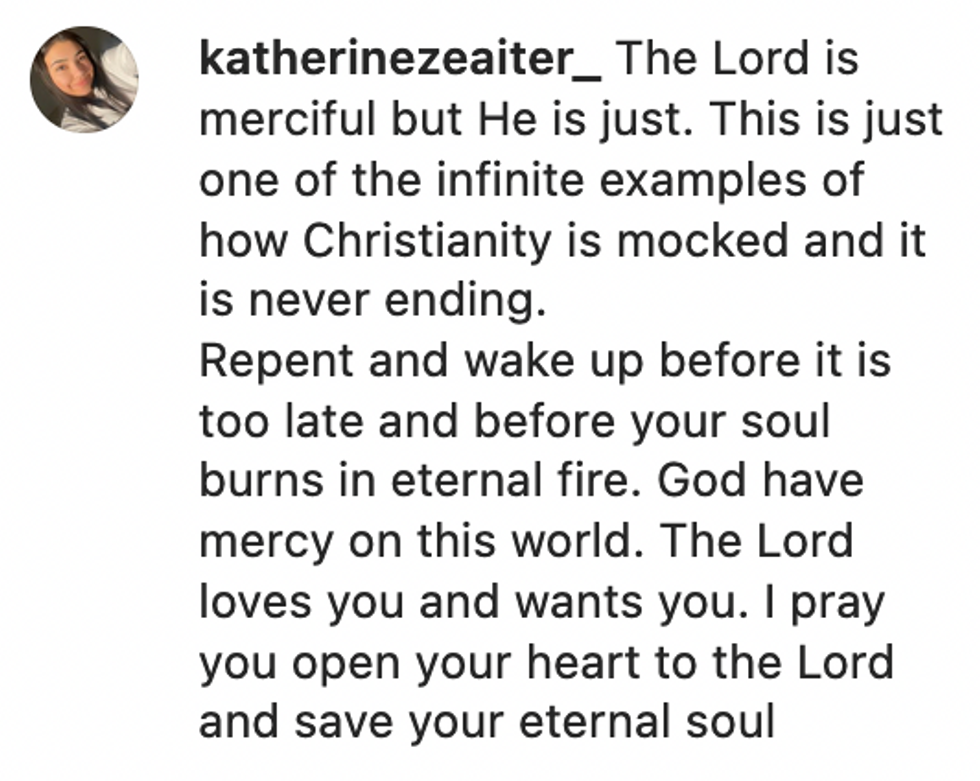 @katherinezeaiter_/Instagram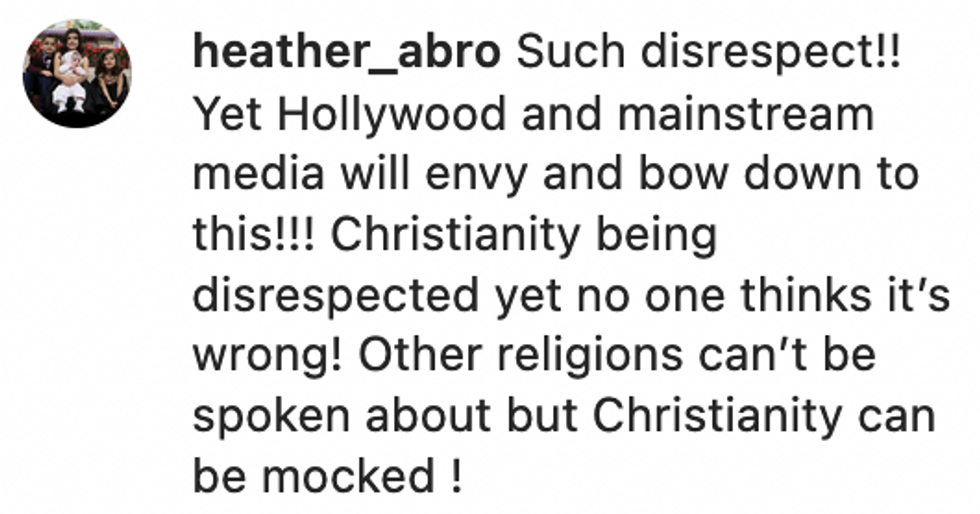 @heather_abro/Instagram
But not everybody hated the look, which was reportedly for a Stanley Kubrick-themed Halloween party.
Fox and Kelly were seen out over Halloween weekend in two other costumes, as a pair of characters from video game "The Legend of Zelda" and as former couple Pamela Anderson and Tommy Lee.